By Graham Hancock
Photographs by Santha Faiia
For more than a year I've been deeply immersed in a major new project that involves Karahan Tepe, in Turkey's Anatolia region, it's better-known sister site Gobekli Tepe, and many other enigmatic ancient sites in many different parts of the world. I was in Turkey in November and December 2020 in connection with this project and, at Karahan Tepe, we found a Turkish archaeological team far advanced in a series of new excavations that are bringing to light a mysterious hidden chapter in the past of humanity.
Out of consideration for the archaeologists who kindly gave us access to their excavations before they'd yet made any official announcements about what they'd found, I agreed not to share anything publicly about my visit until the site was officially "introduced to the world" – which has now happened (on 24 September 2021, see reports here https://www.cnnturk.com/amp/turkiye/gobeklitepe-gibi-12-buyuk-kesif-daha-geliyor-insanligin-sirrini-taslarin-dili-anlatacak; and here https://www.dailymail.co.uk/sciencetech/article-10050217/Stunning-carvings-human-figures-heads-uncovered-Karahantepe.htm).
I therefore feel comfortable in sharing below a selection of Santha's photographs of some of what is being revealed.
Click on any image to enlarge:
Graham Hancock with Dr. Necmi Karul of Istanbul University, lead archaeologist at Karahan Tepe.
Above: Views of the deep enclosure at Karahan Tepe
I found this place eerie, unsettling and powerful. The enclosure itself is entirely cut down into and carved out of solid bedrock. Ten of the pillars within the enclosure are also directly carved out of the bedrock to which they remain connected at their bases. The eleventh, notably curved, pillar is freestanding and rests in a shallow groove. Some of the archaeologists working on the site speculate that it might have been used to produce tones, like a tuning-fork or musical instrument — a suggestion that is enhanced by evidence that the enclosure once contained water (which could perhaps have been used to modulate tones) to a depth of up to a metre. There is a general assumption that the other pillars in the enclosure are phallic symbols and this may very well be true. However, consideration might usefully be given to an alternative possibility. Nearby Gobekli Tepe, Karahan Tepe's famous "sister site", has a very distinctive name, often translated "Potbelly Hill" but more accurately rendered as "Hill of the Navel"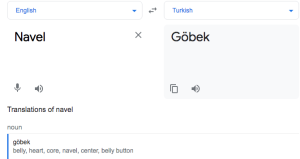 This invites us to consider the possibility that Gobekli Tepe was recognised as an Omphalos or "Navel of the Earth", a notion found at other ancient sites around the world (Delphi in Greece, Cuzco in Peru, the Temple Mount in Jerusalem and Easter Island in the Pacific to name but a few) that are connected in myths and traditions to geodesy – the science of accurately measuring and understanding the Earth's geometric shape and orientation in space. Could Karahan Tepe also have been one of these "navel" sites, and could the rock-hewn pillars represent not phalli but omphali?
Immediately visible from the entrance (see below) the most compelling mystery of Karahan Tepe is this inscrutable human face. Mounted on a sinuous, serpent-like neck it seems to thrust itself forward out of the bedrock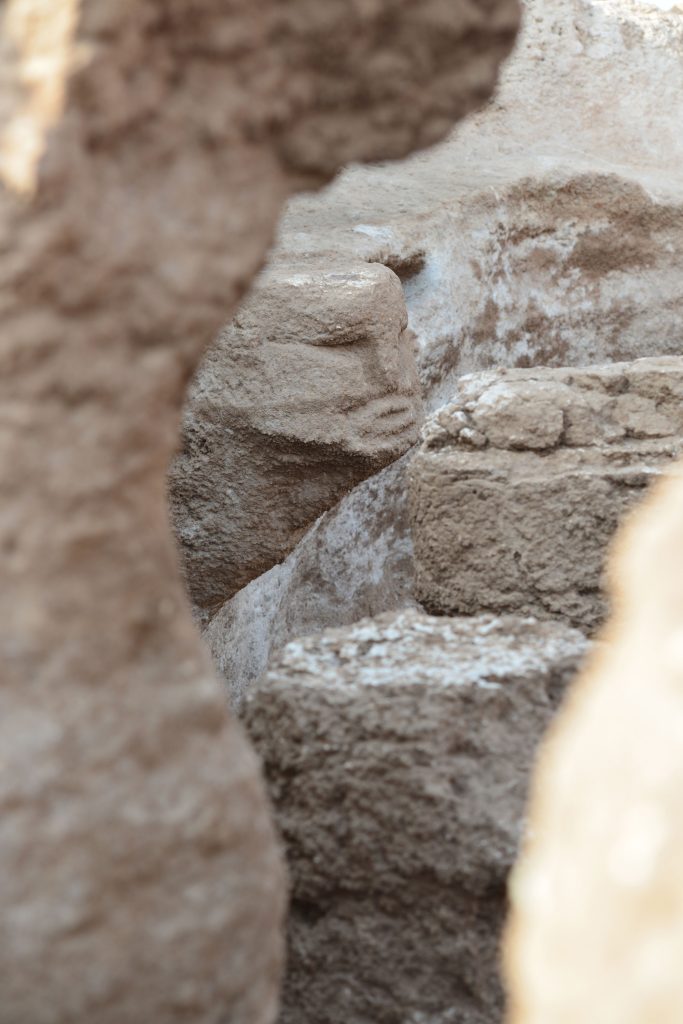 Karahan Tepe in context
The Turkish prehistoric site of Gobekli Tepe, which I wrote about extensively in my 2015 book Magicians of the Gods, turned archaeological timelines upside down when it was confirmed to be 11,600 years old. But Gobekli Tepe was just the beginning. Now a dozen other sites of similar antiquity are under excavation in the so-called "Stone Hills" area, a zone of intense interest to archaeologists extending for 100 square kilometres around Gobekli Tepe.
The region is gearing itself up "to compete with the Egyptian pyramids" according to local officials. Gobekli Tepe is already open to the public, Karahan Tepe will open in 2022, and it is expected that other sites will also begin to welcome visitors when excavations are complete.
Santha and I first made our way to Gobekli Tepe in 2013, before its current canopy and other amenities were put in place.
Our first visit to Karahan Tepe was in 2014. We found the site almost completely unexcavated and unattended as Santha's photographs from that visit show.
Knowing what has been discovered beneath the earth at Karahan Tepe between 2014 and 2021 I await further discoveries in the Stone Hills area with confident anticipation. As Karahan Tepe and Gobekli Tepe both show, seemingly unpromising landscapes in this part of Turkey conceal archaeological treasures of the first magnitude.
A rethink of everything we've been taught about the origins of civilization is long overdue.