Many ancient cultures worshipped the sun and the moon, or at the very least saw them as supernatural beings. Their movement in the sky proceeded with a constancy and regularity that gave people a sense of order in the universe. In these societies, which universally imparted great significance to the activities of these heavenly bodies, a violent and sudden darkening of the sun was a cause for alarm and foreboding.

The diamond ring of rings: The first or final piece of solar photosphere shining through the deepest valley on the Moon's edge creates, with the ring band of the inner corona, the most spectacular of all total solar eclipse phenomena: the diamond ring. This diamond is truly brighter than all of Earth's diamonds combined.

The sky will go dark. The temperature will drop. Stars will shine in the middle of the day. For the first time in nearly a century, millions of Americans from coast-to-coast will witness a total solar eclipse. Those who have watched the sun suddenly snuff out say it's an otherworldly feeling. It can be humbling. It can be spiritual. It can change the course of history.  But as the moon passes in front of the sun during the August 21 Great American Eclipse, scientists will be doing some serious work.
Graham's latest book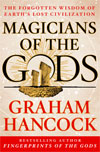 Magicians of the Gods