Graham Hancock's Upcoming Tours and Speaking Events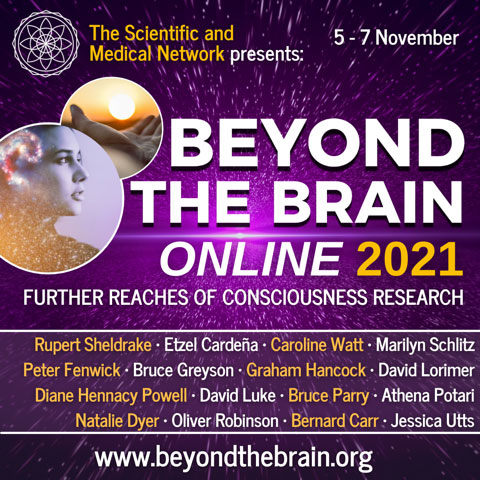 November 5 – 7, 2021, Online
Beyond the Brain Online 2021
For details see: https://2021.beyondthebrain.org/
Welcome to Beyond the Brain 2021
This is the 16th event in the world's premier conference series exploring new research on whether and how consciousness and mind extend beyond the physical brain and body.
Consciousness is one of the most exciting topics in science, which is why we established the interdisciplinary Beyond the Brain conference series with Willis Harman and Edgar Mitchell of IONS at St John's College, Cambridge, in 1995. The conferences all explore the frontiers of consciousness research beyond the limits of scientific materialism.
Our speakers all at the cutting edges of their fields and will be discussing innovative research strategies to probe the nature of consciousness. You'll gain a vital overview and a deeper understanding of how consciousness research is expanding the frontiers of science.

November 12 – 14, 2021 • Boulder, CO, USA
Graham Hancock – A Magical Mystery Tour
For details see: https://www.gaia.com/eventsplus/graham-hancock-magical-mystery-tour
Join Graham Hancock November 12-14, 2021 (Previously re-scheduled for February 2021) for this unique weekend at GaiaSphere, the spectacular event space at Gaia in Boulder, Colorado. The New York Times bestselling author and controversial public figure will distill thirty years of groundbreaking work into three days of intense, fast-paced, and thought-provoking presentations on the mysteries of our collective past, combining the latest advances offered by hard science with insights arising from intuitive and non-conventional approaches to the human enigma.
When future tours or events are planned, updates will appear here and be announced on the news desk.
In the meantime please check out Graham's YouTube channel to watch some of his presentations:
http://www.youtube.com/GrahamHancockDotCom
You may also add him on facebook and Twitter.