It is our pleasure to welcome Rory Duff, author of Grail Found, as our featured author for April.
For almost two decades, Rory, a trained Geologist and a Geobiologist, has conducted remarkable research mapping the Earth's sound lines – powerful vibrations that seem to emanate from the Earth's inner core. During his research Rory observed that many sacred sites are found where these sound lines intersect and it was this discovery that took him on a journey, leading to the unravelling and decoding of ancient Templar secrets and the legend of the Grail.
There are Knights Templar buildings all around Europe and the Middle East that contain enigmatic symbols. Some of these sites only seem to be known about by a few local people. Experts, some of whom live not that far away, are oblivious to their existence and completely unaware of the potential knowledge that deciphering these symbols might bring.
There are ancient sacred sites all around the world that are still unknown about today, with many containing discoveries still waiting to emerge. These too will possibly provide much needed information that could be very helpful to us during these current changing times.
Fortunately, as a result of recent research, we now have a new way of finding these long lost sacred sites but many more people are needed to help look for them because it is a huge task. What makes this research different from anything done before is my discovery of a way to differentiate between different frequencies of Earth sounds.
I never set out to look for the Grail. My interest was in Geobiology, the study of how the Earth affects life on this planet. What this led to, was a strategy that came from finding a connection between very low frequency sounds and ancient sacred sites.
My Geobiological research led to a new hypothesis for how the Earth's inner core is causing spherical standing waves of powerful Earth vibrations.
These sounds appear on the surface as linear, high pressure concentration zones that go right round the world. In doing so, they cross over one another. Some of these crossings are very special intersections. These were ones that have much greater numbers of these linear zones crossing over each other in one place and also ones which have the lowest frequency vibrations.
I developed a strategy of following certain specific linear features in order to find these special intersections and this led to the discovery that well-known sacred sites were found on them.
Following this strategy led me to come across two, almost unknown Templar sites in Europe. When looking elsewhere in the world, several famous archaeological sites were also found on these sound lines and their large intersections. One example here is the Chinese pyramids to the North of Xianyang. Some people certainly know about these but very few realise that they are found on a line over 100kms in length and that is exactly where one of the Earth's major sound lines can be found. You can search for pyramids to the North and South of this line and you will not find any.
[See image here of Chinese pyramids]
Many more of these sacred sites are still waiting to be discovered as there are many of these powerful lines and therefore there are plenty of intersections.
The Knights Templar
Through synchronicity, two sets of nearly identical early Hebrew Alchemical texts were brought to my attention. (Patai1)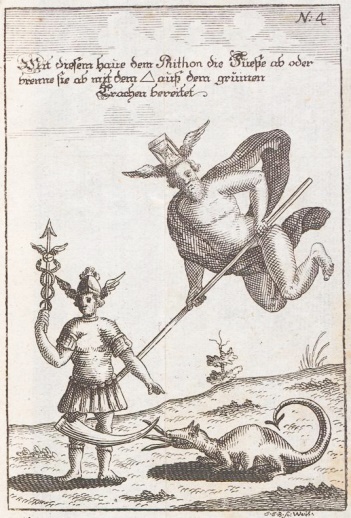 The differences between these sets of Heiroglyphic figures, as well as their different symbols and texts, all seemed to indicate just what a small group of Knights had been looking for in the tunnels under Temple mount in Jerusalem back in 1118AD. My research into them revealed that they must have discovered a similar strategy to the one I had been using to find these sound energy intersections. The linear energy concentrations in these figures were being symbolised as streams and the sacred sites were being represented as mounds and rose gardens. In 1128AD these early Knights then went on to form the Knights Templar order that went on to build the great Gothic cathedrals like the ones at Chartres & Amiens. I found that all these are located on special sound intersections. It now seems that, in understanding these texts, these Knights had identified exactly how, and where, to find special sacred sites and this was why they then wanted to build their cathedrals on them.
The Templars were a diverse group who encouraged multi-faith worship and they invited people from many different races to join them. Their order was formed for many reasons but the main one was to safeguard pilgrims on their journey to and from the holy land. It seems that one small group of them though were looking to do something very special and this appears to be linked to the texts and drawings that the original Knights had found in Jerusalem. It is now thought that they were looking for the most sacred site of them all.
When looking at where they built their commanderies and their chapels, one can see that they had to have known about these lines and their intersections. As their order grew, they kept on building more of them on these locations and it began to look to me as though they were looking for the most powerful intersection of them all. These were the ones with the lines that have the lowest frequencies of them all. Unfortunately for them, they seem to have failed to find it and it was their most Southernmost site in Spain, at Caravaca de la Cruz, that revealed how close they came.
Back in those times though, Chretien de Troyes had not even written his tale about a Grail. His story was the very first one in which the Grail word was used. What this means is that the Templars were searching for something that they weren't even calling a Grail. They were just looking for sacred places and the most sacred place they could find. That one place could be more sacred than another one was perhaps  not fully understood back then. Now though, we seem to have found out the reason why.
The Hidden Messages
This biggest and most powerful sound intersection was something a group of us had only recently located back in 2012. What we found peculiar at the time was that it was also the site of the largest Bronze Age city on mainland Europe. This is a place called La Bas Tida and it sits on a small conical shaped hill near to the town of Totana in Murcia. As a geologist I can tell you that this hill is not a man-made pyramid, but the shape must have been significant because their most sacred place was built right at the top.
The onsite Archaeologists were slightly confused to find the site where it was situated because it was not on a natural trade route, nor was it on the highest and most defendable ground, furthermore it was not even on a waterway. What also made them curious was that they found tools there that were the same, in style and fashion, as ones that could also be found over 2000 miles away at the other end of the Mediterranean Sea. This was in contrast to other Bronze Age sites in Spain that seem to have had tools that had been made locally.
It looked as though the Argaric people who had lived at La Bas Tida, had embarked on a great migration along one of these major linear features and ended up building their city in this part of Spain at this major intersection. This practice of great migrations along sacred paths across Europe was known to have happened in Celtic times from research done by Graham Robb2. It is now possible that this practice was a continuation from an earlier one that started in the Bronze Age and possibly before that too. Just why people would do this is something we are only beginning to understand.
Having found this major intersection near Totana, we tracked a pair of these linear features to the North East. It was then that we found the nearest most powerful intersection at Caravaca de la Cruz. To the locals, this is a place of pilgrimage. Outside of the region hardly anyone knows that it is one of the Christian world's top five most holy places according to the Pope. The reason for this is that it appears to be known for its miracles. What is even less well known is that for a short time period in its past, the Knights Templar were there and they left behind something that is quite extraordinary. Just after their order was banned they filled in a round window high up in the chapel and then surrounded it with a sequence of mysterious symbols.
Deciphering some of these led to finding the encoded date of 1313 that had been hidden with a Cistercian number cipher. No one in the past had produced any satisfactory interpretation of the symbols and the legend in the town said that if the message were to ever be decoded, it would change the world for good. Around the corners of this chapel are four wall murals, each with a brief Latin inscription. However, it was not until I found the next Templar site that a clue emerged that would allow the full message of the four murals and these symbols to be revealed.
The Movement of Sound and its Shapes
Having tracked a pair of these linear features up into France, I found that they ran through the tiny chapel in the village of Montsaunes just South of Toulouse.
It is only open for two hours in the afternoon three days a week. You have to also go and get the keys yourself. According to the key holders, hardly anyone has visited this place and most people who live outside of this region have no idea that this place exists. It was built in 1280AD when the Templars were at the height of their power and only a few years before Chretien would write his story about the Grail. The walls and high ceiling show a huge number of enigmatic symbols that had never before been interpreted. Some were obviously 'flower of life' symbols but now these were also shown as part of a sequence of what looked like changing shapes.
In the middle of this sequence is a four petal 'flower of life' symbol and this has to now be one of the earliest ever recorded designs of the original Templar cross that is still in existence.
It was only because I had been studying the 3D shape and movement of sound at these intersections that I now realised that some of these symbols resembled these changing 3D shapes when looking at them from the top down.
Some of the more regular patterns had double circles with vortex and torus designs in the middle. These now seemed to resemble the annulus region of a containment field within which a vortex could build and grow in just the same way they do in water.
Some of the symbols at Caravaca de la Cruz now also looked to represent similar Vortex and Torus shapes but this time from a cross sectional view from the side and not one from above.
Not long after this discovery I was introduced to the Grail story of Perlesvaus and it was here that I came across the Grail being described as being invisible but, it was something that could only be seen by spiritual people. It was also said to change its shape and that one of its shapes was a cup (or perhaps a vortex?). It seemed that the Cistercian writer was trying to make the Grail into something that described what they knew to be a natural phenomenon. Back then many writers of the Grail stories each wanted to portray the Grail as something that fitted their own desired narrative. In this case it seems that the Grail was being represented as these special shapes of sound found at these intersections. This would now mean that there would be lots of places where these Grail shapes could form, but it would also mean that the biggest and most powerful Grail shape would be found at the most powerful intersections and there are very few of these around – so few in fact that the only one in Europe was in La Bas Tida in Spain.
Invisible sound shapes are all very well, but what I now found of interest was not these Grail shapes, but the Grail properties that were supposedly associated with it and how these connected with human consciousness. The murals in the Templar chapel at Caravaca, and the now decoded symbols, were all describing what this special place could do for people. Spiritual Healing, incubatory travelling & enlightenment are all indicated. If this was true, this would mean that these spiritual states might all be the result of a resonant interaction between human consciousness and these low frequency sounds, which might further be enhanced if a certain meditative state of mind was achieved.
Knowledge of The Grail Properties
Because of the dates of when these symbols were originally drawn, this now meant that the Grail properties were something that had to be much older than the Grail word itself. Chretien de Troyes said that the Grail was just a shallow bowl and that it had no magical properties at all, so we have to consider that all these older, special properties were added to the later Grail stories.
On further investigation in regard to where else these properties were said to exist, other items from stories in other parts of the world were found. There was a 'Gral' stone in the Middle East and a Cauldron in the Far East as well the Cauldrons found in the Arthurian Grail legends.
In my book, Grail Found, I go into all these aspects in more detail in order to show their connections. What seems to be clear now is that these natural intersections of low frequency, linear, high pressure zones seem to be related to instances of spiritual healing, manifestation, incubatory travelling and enlightenment. Some people might even call some of these things miracles.
This knowledge was something that the early Hebrews seemed to have known about and passed down through the generations by word of mouth. This seems to have continued until someone was the first to draw these secret Heiroglyphic figures and to write some text to go with them it in order to help their younger generations to learn and understand them as well. This was done to record the words of a man called Abramelin the Mage who lived during the time that was over 100 years after the Knights were in Jerusalem. This means that the Knights could not have possibly seen and read these images & texts. It is for this possible reason that references to Abramelin's work would have been ignored before now in regards to what the Knights were looking for. However, the texts contained knowledge that had been handed down for over a thousand years and this included knowledge of where and how to find certain secrets. These were directions to a special place in a tunnel under Temple Mount in Jerusalem. This just happened to be exactly where the Knights had been looking. So it now seems very possible that these Knights had heard about this special place and had set out to find it. It is no accident here that this is also where there is a major intersection of these low frequency lines of sound energy. What is perhaps less well known is that Temple Mount is actually a very ancient area of high ground where there are several large well carved Master stones under the South Western foundations of King Solomon's temple. The heaviest, which is called the Western stone, is around 660 tons in weight. The sides of these stones have been made so flat that no cement was needed. When comparing similar masonry to that found in other locations around the world, it is now highly likely that these were set in position over 12,000 years ago and therefore long before King Solomon. Solomon would have had no other option but to build his temple on top of them because he could not move them. He would have been also compelled to build his temple there because he too would have known that it was an immensley sacred place.
If we now return to these hieroglyphic figures and their Alchemical texts, it was later discovered that in the 14th century they had been deliberately changed in order to stop people finding out the original truth. One factor that may have motivated these changes was the idea that one place being seen as more sacred than another was almost certainly becoming highly problematical to those in power who ran the large religious organisations. In that century there is now good evidence to show that these changes were deliberately done by a man called Nicolas Flamel. This very real person is the same one that is supposed to have created the mythical Philosopher's stone and it is perhaps no coincidence that this too has been called the Holy Grail.
This knowledge of the Earth's natural intersections, and the special properties that could be found there, had to have come from a much earlier time, and it was not just the Templars who came across this. Later on, the Rosicrucians seem to have also rediscovered part of it and, even today, it would seem that some of this early knowledge is being kept by certain secret societies.
Throughout history many secrets of great importance have been handed down by word of mouth and this relies much on the ability to memorise and to hear things accurately. When communication happens between people it is well known that deletion, distortion and generalisation can occur. The message itself, because of that, can change over time and its accuracy is then lost. It is far better, when possible, to do scientific research and that is now being carried out in the field of Geobiology. More specifically here, this has been done through the mapping of large areas of the world in order to find all the different linear concentrations of sound and their different frequencies. What arose from this work showed that these frequencies appear in groups and some of these groups of lines are much more common than others.
Finding the Harmony
For nearly 17 years I have been mapping these linear features, learning more about the different frequencies of vibration and the benefits and dangers that come from some of these lines. Natural movement, with cycles and rhythms, have been found and all these lines have been found to come together in harmony four times a year. That is to say that their natural side to side movement, which dictates their fundamental frequency, all come together in unison at one particular frequency. This one harmony frequency also changes over time in cycles and rhythms over the years. The graph below shows the side to side movement of one of these energy lines over time. The time it takes to move one way and then back again determines its frequency. As you can see this can take several hours when measured in hertz and it is actually now measured in microhertz. Eigenmodes (a set of natural vibrations that are all the same, or very similar) of these frequencies were found and this is what determines the different groupings. The exception to this though is found on these four harmony times in the year as these are the occasions when all the lines adapt and begin to move at the same frequency. Graphically speaking all the lines would then overlay each other with their peaks and troughs matching. A new hypothesis on how this happens and where the energy comes from before it gets to the Earth's inner core, is something that has only recently been worked out.
With the unison that occurs on these harmony times, toroidal energy shapes appear with vortexes in the middle of them at the centres of these sacred intersections. What is interesting is that these four times, when the harmony occurs, coincide with the day before the Solstices and the Equinoxes.
For years this confounded me until further synchronicity brought me knowledge about the Tekufah. These were the original Hebrew Holy days and they were on the last day of the Sun's cycle. The first day of the Sun's new cycle was the day of celebration and it was these days that naturally got remembered as this was when there were feasts – like the St. John's day feast on the Summer Solstice. It seems that a few of the Templars had discovered this and evidence of them knowing about it can be found hidden within their designs inside Chartres Cathedral. That Chartres Cathedral was a great solar observatory is becoming increasingly more well-known. What is clear is that the Templars were able to exactly determine the Sun's cycles and they would have known, to the very day, when the old holy day was coming around. They also built their labyrinth with its central sacred space exactly on the intersection of these sound lines.
Since 2012, and finding the most powerful intersection in Spain, my research continued and the largest and most powerful linear concentrations of sound have now been tracked all around the world. There are six pairs of these lines. They are in pairs because the sounds move outward and back to the inner core as standing waves. When constructing a sacred monument standing waves are both important and significant when it comes to chamber size dimensions. The precision here allowed for a specific resonant sound to be sustained during chanting. When they got the sound right, the frequencies have been found to be an exact higher harmonic match with the basal beat frequencies of the sound lines running though that chamber. This resonance makes every single cell in one's body vibrate. This is not something that is easy to achieve for a variety of reasons, but when it happens, it is an amazing experience.
It is quite likely now that our early ancestors knew about these sound lines and the powerful effects that can come from this form of resonance. Possible evidence for this can be found by some of the types of sites we find on the lines. For example, a pair of powerful lines runs from the intersection near Totana all the way across Southern Spain to Cadiz where it then heads across the Atlantic & into Brazil and beyond. Near to Cadiz we find that one of the pairs of lines runs through the 'Sun and the Moon' Hypogeum at the Archaeological site of Doña Blanca. Hypogeums like this, and the one found at the Hal Saflieni in Malta, have been found to have unique acoustic properties. It is this acoustic connection with these sound lines that perhaps explains why these caves were either dug out where they were, or why those particular caves were chosen to be used. These ancient people almost certainly understood that some places on the Earth were more favourable and beneficial to them than others.
This now takes us back to where these low frequency vibrations are coming from and how they arise. The Earth's inner core is solid iron and nickel and it sits within a liquid outer core. Iron and nickel are known to be excellent transducers. Transducers convert one form of energy into another and we find them in microphones and loudspeakers turning electricity into sound and vice versa. One of the initial sources of the energy is the Earth's natural electromagnetism which is now hypothesised to be converted by the inner core into these sub audible sounds. This conversion makes the inner core slowly expand and contract and, as it does, it sends out these spherical vibratory waves. All these inner core expansions and contractions is rather like our Earth having its own beating heart.
Ordinarily what emanates from the centre of the Earth are Eigenmodes of different vibrations – a bit like a loudspeaker playing several sounds at once. When the high pressure element, within the field of these spherical standing waves, reaches the surface, we find this showing up as many linear high pressure features that go right around the Earth. It is at the intersections of the lower frequency groups of lines that we find the major sacred sites. It is then at these places that, four times a year, we find the Grail shape sound formations occurring with the torus that contains the vortex in the middle. It is this invisible sound shape that would now seem to be offering us certain benefits if we can bring our minds and bodies to resonate with the base frequency. This appears to be possible if we can meditate, pray, play & chant the right sound in the right place at the right time. It would now seem that the locations for where this could be done were also what a small group of Knights Templar was searching for. In doing this, they also seemed to have been looking for the most powerful Grail site of them all.
The Grail stories about the Knights and their journey in life to become better, more spiritual, people now all makes much more sense when understood in this context. It now seems clear as to why they were going from one Grail castle to another, overcoming the challenges they found on their way, and why they were praying at the chapels at each of these castles. They seemed to have been doing this to finally reach a point in their life where they could attain spiritual enlightenment. They even recognised this point by saying that this would be when they could eventually see this invisible Holy Grail.
All this information still leaves plenty of room for further Geobiological research and it is hoped that more people around the world will want to start tracking these low frequency linear features where they live in order to find nearby lost sacred sites.
The sequel to my book Grail Found is called Grail Bound and this goes on to explore the link between Geobiology & the Grail with well-known universal prophecies and our changing human consciousness. This has raised a new question about a link between these low frequency vibrations and the universal consciousness itself.
Advances in Geobiology, along with knowledge learned from deciphering symbols that come from finding other lost sacred sites, could one day help provide us with some answers to these major questions.
Thanks for reading this article.
---
References given in the article:-
1 The Jewish Alchemist: A history and source book by Raphael Patai 1994
2 The Ancient Paths by Graham Robb
Related books by Rory Duff – click on the links to find out more about them:
Grail Found – The above article touches on the contents in this book
Grail Bound – The sequel to Grail Found and the links to several major prophecies
The Grail Hunter – a novel to help in the understanding of the Grail and synchronicity
The Geobiologist – A free digital pdf download of how geobiology touches so much of our past in so many places around the World.
Classification of Sound Energy lines and Intersections – An explanation of the different groups of lines and the science behind that.
Instagram at #thegeobiologist
Videos – 'Holy Grail Found' – For visual images and details discussed in this article