Egypt: The Stone
Click on any image for a larger version.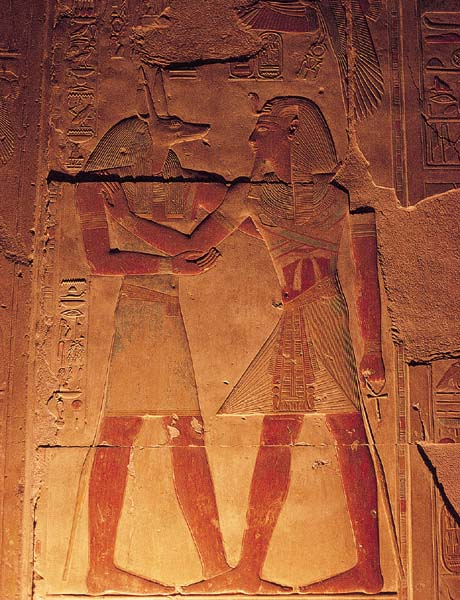 The dog-headed Anubis acts as a guide and companion to the soul in the afterlife journey.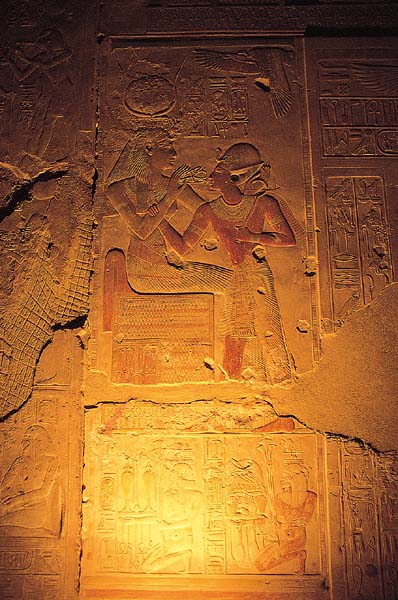 Seti 1 temple, Abydos: Isis, goddess of magic, offers ankh, the gift of eternal life, to the soul of Pharaoh Seti 1.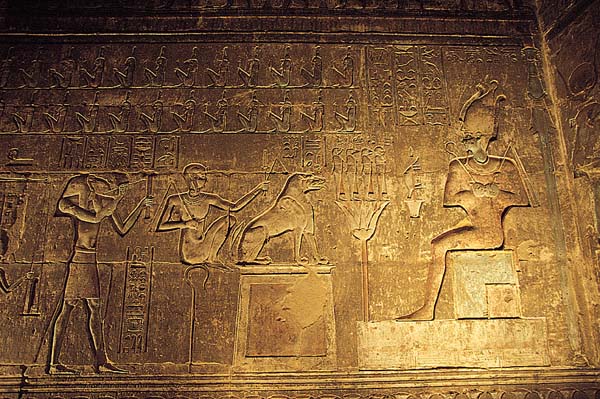 Osiris, judge of the dead, presides over the 'weighing of the soul'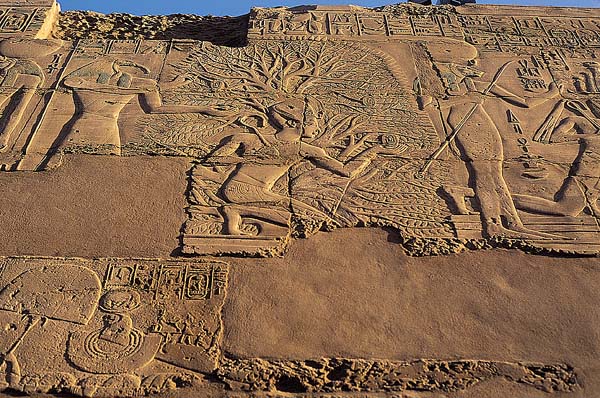 Ibis-headed Thoth records the name of Pharaoh Seti 1 on the tree of life on this scene from Karnak
All photographic images are copyright © 1999 Santha Faiia. None of the images may be reproduced without the prior written permission of the copyright holder.