Egypt: The Inside
Click on any image for a larger version.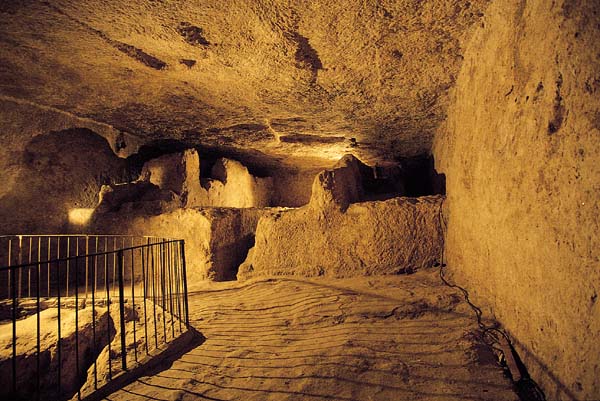 The subterranean Chamber of the Great Pyramid.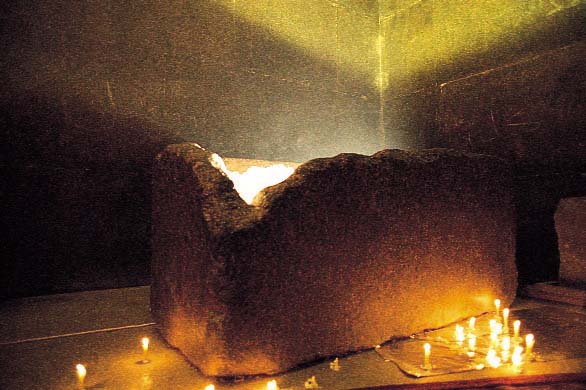 The sarcophagus in the King's Chamber of the Great Pyramid - was this used for a symbolic death and rebirth rite of initiation?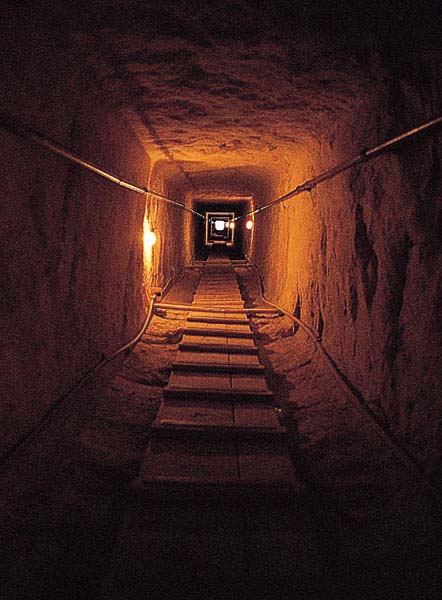 The descending corridor of the Great Pyramid. Was this built as a 3-D 'model' of the Duat to initiate the new pharaoh into the mysteries of the Netherworld? See
Gallery 4
, image 6.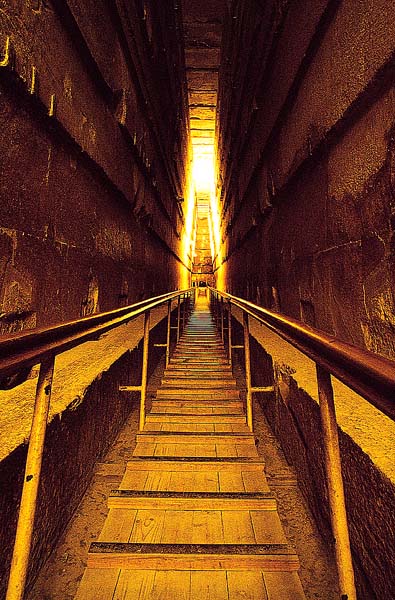 The Grand Gallery of the Great Pyramid.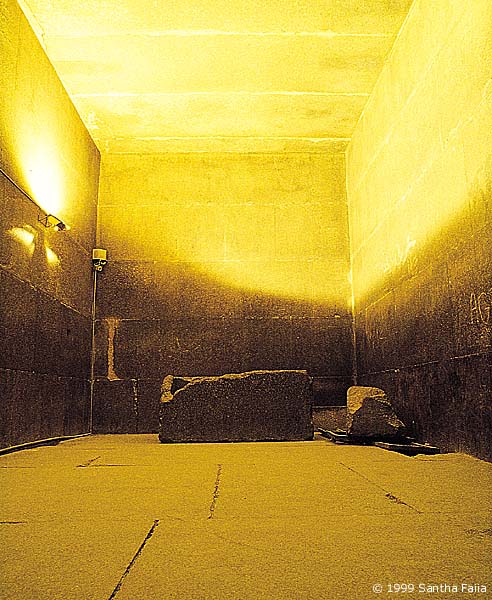 View of the King's Chamber from the east. This chamber provides a wealth of mathematical and numerical knowledge within its dimensions.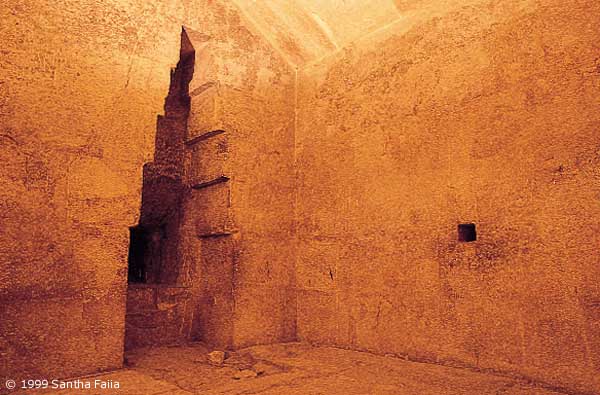 The Queen's Chamber of the Great Pyramid with its curious corbelled niche of unknown function. Robot-camera explorations of the narrow shaft to its right have uncovered the remains of a possible door that may lead to a previously undiscovered chamber.
All photographic images are copyright © 1999 Santha Faiia. None of the images may be reproduced without the prior written permission of the copyright holder.