Author of the Month : The Official GrahamHancock.com forums
Join us at this forum every month for a discussion with famous popular authors from around the world.
Hi Don
A longitudinal section of the plateau reveals also an important property of the composition: the heights of all three pyramids together equal the empty space between them:
280+275+125 = 680 = 250+430
[s/[
www.webng.com
]]
T Bird:
I'm one who see's Giza as a multi teaching medium.......in concert with Wayne Herschels Stellar Groundmap...rolled out the length of Egypt in 3d mirror.....with* directional vectors encoded,
so that one can go from Earth....to certain places in the Cosmos.
Now then....the first scale gif [if that data be accurate].....seems to be showing a overall mass/volume reality where as the math goes,
point A-C is zero'd out.....all is from a beginning......all at any point,....is a summed progression or regression distance from within...point A-C
Might I add.....this volume/mass.....could also = Time.
The graph could make sense.....if it is indeed the Earth*
and the journey of the Earth.....thru Time,
from its Birth size [smallest pyr]......to the largest....which encodes the Planets axis tilt.
so ya....I am considering Expanded Earth theory here....
I'm comfortable with that theory as the True History of our Earth,
if it were found to be encoded at Giza....I would not be surprised,
that in itself is very advanced knowledge.
it would be one thing for the Egyptians to know the Earths axis and Precession,
quite another....however,....to Know*....that Earth was smaller in diameter in its ancient history.
diameters are indeed encoded at Giza.....here's another set: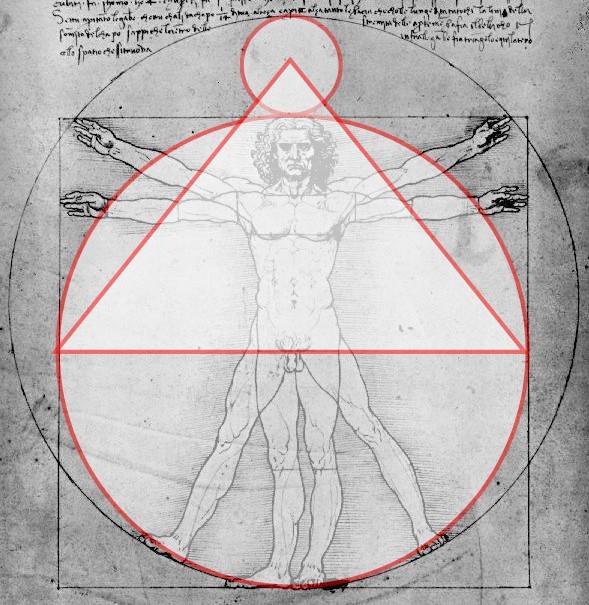 Vitruvian Man/Moon/Earth ratio data
so.....I do see Giza as Orion,....Wayne Herschels website shows ground maps,pyramid field maps from around the World....
with the Orion**......Pleiades** Template encoded.
He has shown via a few video's ...the movement of certain stars over time,
how they create a non match......except when you use stellar software time run for stellar drift,
the star does allign ....yet the time age is shocking,....cuz its well into the beyond 12,000 window in some cases.
browsed back in time here at GHMB....back to the days of R Avery and Company,
we were seeing Giza as a multi medium teacher back then,
posters said back then..... that GP is the Earth,...looks back at itself as by mirror reflection,
and we dived into 23.5..... back then,....with the math crunching,....becoming images/art which you are prominent for bringing to the theme of understanding.
The Earth expands,
the Cosmos is**....orbital divergence......and capture,...oh,....and destruction.
our sister Mars was killed......and we survived,
yet we were roughed up many times,....
destruction by Fire....then by Flood,.....2 world ages destroyed as per mans mythlore- [Posnansky/Tiwanaku...Pleistocene alluvial evidence]
regards
T Bird
Post Edited (10-Feb-12 16:55)
Sorry, only registered users may post in this forum.