Author of the Month : The Official GrahamHancock.com forums
Join us at this forum every month for a discussion with famous popular authors from around the world.
Angelis Wrote:
-------------------------------------------------------
> Hi Audrey,
>
> I don't know if you are familiar with Martin
> Sweatman's work but he is a very serious
> scientist and his book is pretty convincing. He is
> indeed making a connection between the lion-man
> and the constellations. Do read his book, it is
> very interesting.
Why would I read his book? From what you say he has no idea how the constellations change over time. But let's let Carl Sagan, ya know that famous astronomer, show us how they change. The stars are not stationary, their positions are not fixed in the sky. But somehow I suspect you won't bother to watch the vid.
Leo changes over time
From wiki we can watch Orion draw back his bow to shoot
Doesn't look "static" to me.
> I am not aware of Al-Sufi work, but I am pretty
> sure that stars move at such a slow rate -
> relatively from the view on Earth -
that they are
> practically static.
Al-Sufi was an astronomer c.1000 AD. He wrote a star catalogue as astronomers have done for two thousand years.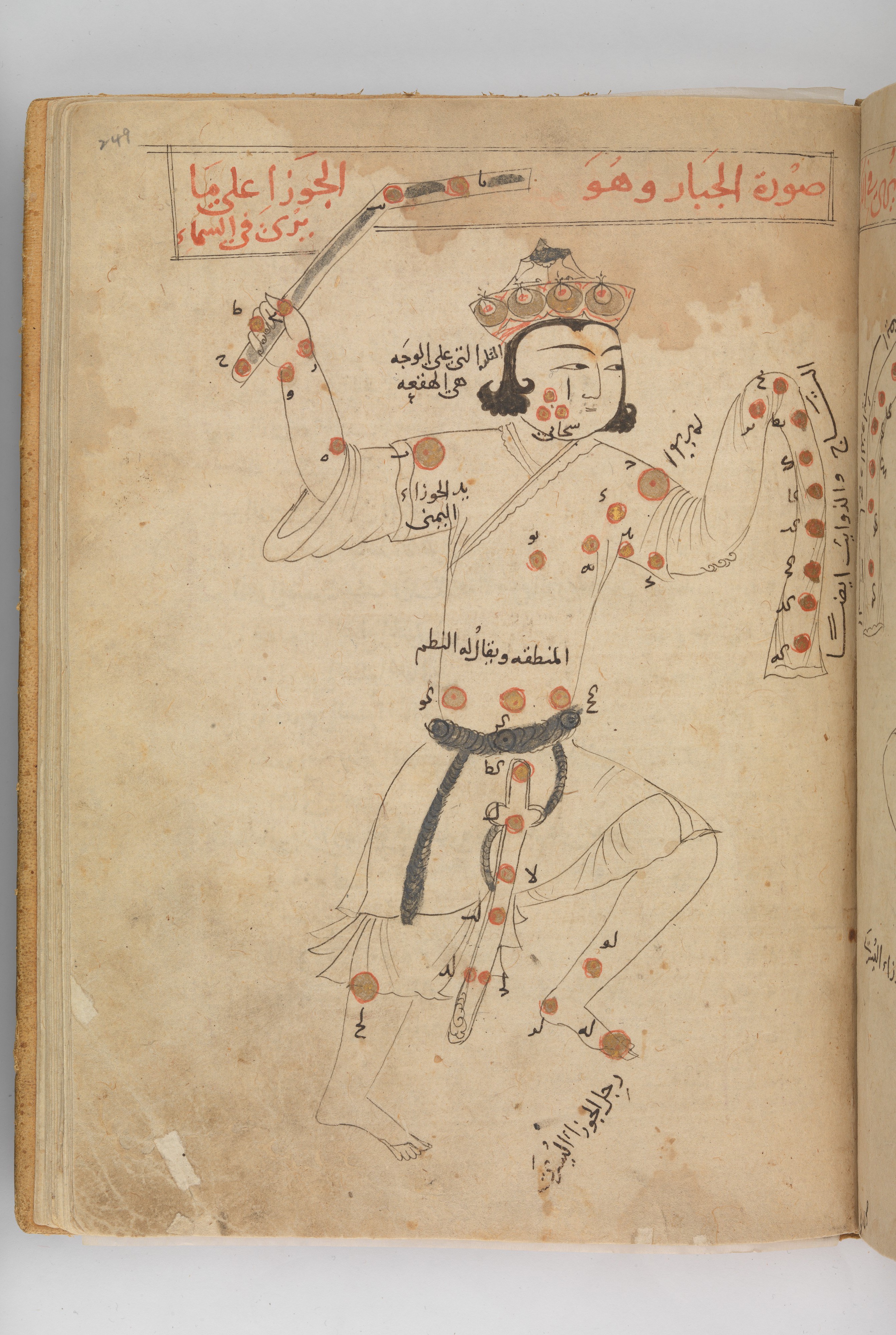 Al Sufi
The Almagest is another star catalog c. 150 AD. You made the statement "they had a zodiac, [40,000 yrs ago]
almost identical to the one we use today
." For which you use this Sweatman as a source. It is a fact that the earliest zodiac we know of is from Babylonia. Astronomers study the ancient catalogs for several reasons, one of which is to track the rate of movement. It is also a fact that the constellations 40,000 yrs ago did not appear as they do today. That you persist in this error would only tell us that you are reliant on one source and have not investigated the subject for yourself. On this board we tend to examine the evidence before accepting someone's word as fact.
> You can verify this yourself
> if you try out the Stellarium software.
> [
stellarium.org
]
Didn't I just say I used Starry Night software, which cost upwards of $200, and you tell me to use the free Stellarium software. Are you just skimming through our posts without comprehending?
He who knows all the answers has not been asked all the questions - Confucius
Sorry, only registered users may post in this forum.