Misc. : The Official GrahamHancock.com forums
A social and/or notice board and is not so much for discussing Grahams work, or related topics as covered by the other boards, but more like a place where people can share other things.
Bob was sitting on the plane at DFW waiting to fly to Chicago, when a guy took the seat beside him. The guy was an emotional wreck…disheveled, pale, hands shaking in fear.
"What's the matter, afraid of flying?"
Bob asked.
"No, it's not that. I've been transferred to Chicago. The people are crazy there, right? Lots of shootings, gangs, riots, drugs, poor schools, and the highest murder rate in the USA…"
Bob replied,
"I've lived in Chicago all my life. It's not as bad as the media says. Look…just find a nice home, go to work, mind your own business, and enroll your kids in a good private school. I've worked there for 14 years and never had the slightest trouble."
The guy relaxed, straightened his tie, stopped shaking and said,
"Oh, thank you. I've been worried to death, but if you've lived and worked there all those years and say it's OK, I'll take your word for it…What do you do for a living?"
"I'm a tail-gunner on a Budweiser truck."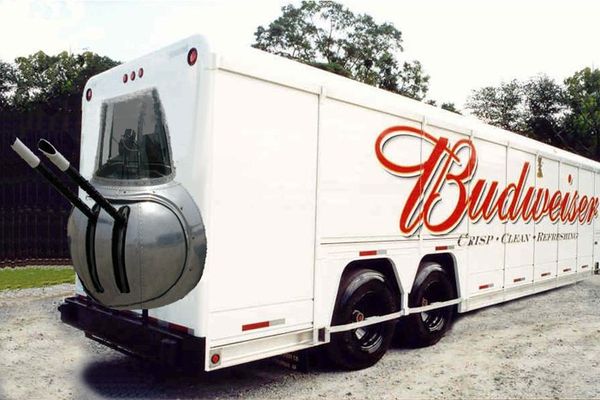 Dr. Troglodyte

"Quis custodiet ipsos custodes?" - Decimus Junius Juvenalis
Η άγνοια είναι η μητέρα του μύθου και του μυστηρίου.

"Numero, Pondere et Mensura"
Sorry, only registered users may post in this forum.