Misc. : The Official GrahamHancock.com forums
A social and/or notice board and is not so much for discussing Grahams work, or related topics as covered by the other boards, but more like a place where people can share other things.
I was moving some stuff the other day with the wheel barrow and my son approached saying, "move, old man, let me push that for you."
I thanked him and moved, but, affronted as I was I bragged I could put a load in my barrow that I could wheel around and bet that he couldn't.
He took the bet.
"Get in," I said.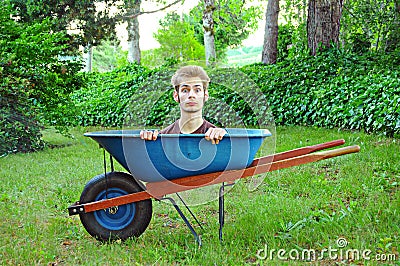 Sorry, only registered users may post in this forum.