Paranormal & Supernatural : The Official GrahamHancock.com forums
For discussions of everything that might be classed as 'paranormal' - i.e. not currently accepted by our modern scientific paradigm.
I went searching on the net after hearing about this story and the description it gives reminds me (very far fetchingly) of a wolverine.
What do you think?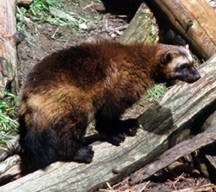 Sorry, only registered users may post in this forum.