Inner Space : The Official GrahamHancock.com forums
For discussions on all matters relating to personal development, religion, philosophy, psychology and so on.
Gog and Magog:
Quote

And when the thousand years are expired, Satan shall be loosed out of his prison, And shall go out to deceive the nations which are in the four quarters of the earth, Gog, and Magog, to gather them together to battle: the number of whom is as the sand of the sea.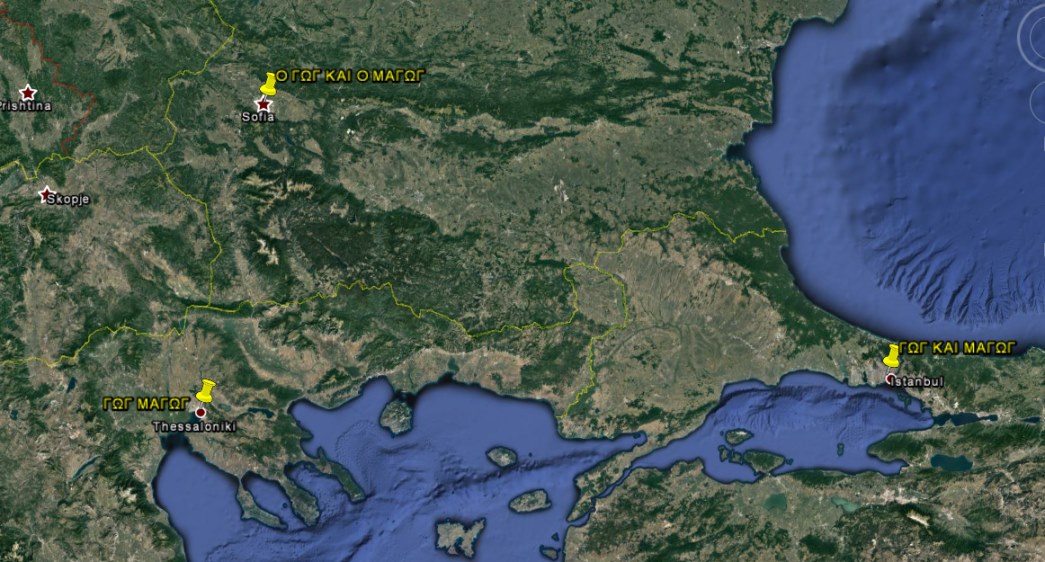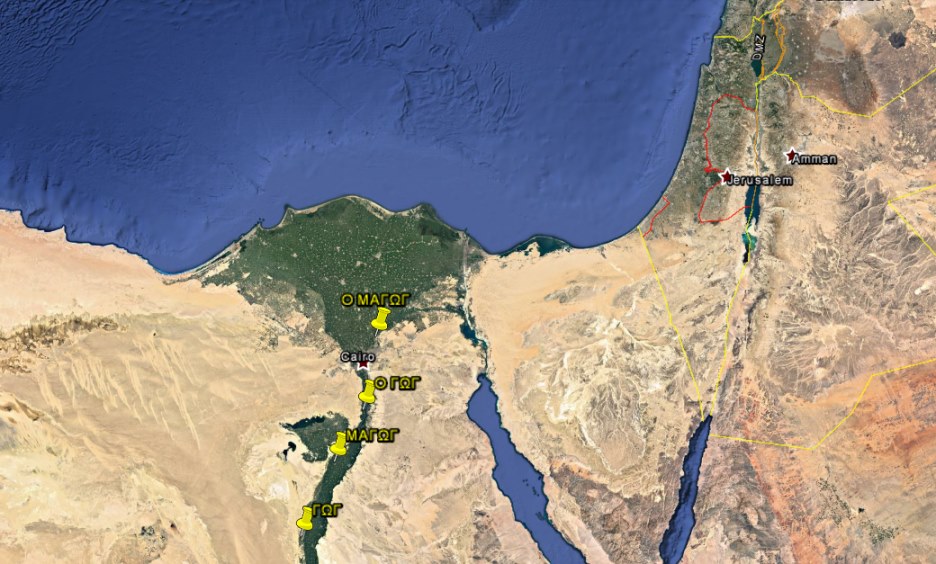 Coordinates were computed using the Heliopolis gematria latitude code.
All possible combinations(except one) were made of Gog, Magog, plus the 'and' word (kai) plus the masculine article 'o'.
Edited 2 time(s). Last edit at 11-Nov-19 16:48 by Spiros.
Sorry, only registered users may post in this forum.