Science & Space : The Official GrahamHancock.com forums
For all that is Scientifically related to Cosmology and Space. (NB: Please take discussions about UFOs, possible Alien contact, Crop-Circles, Alien Abductions, Planet-X and Niburu to the '
Paranormal and Supernatural
' Message Board).
Images being returned by Japan's Akatsuki probe, now in orbit around Venus:
[
www.slate.com
]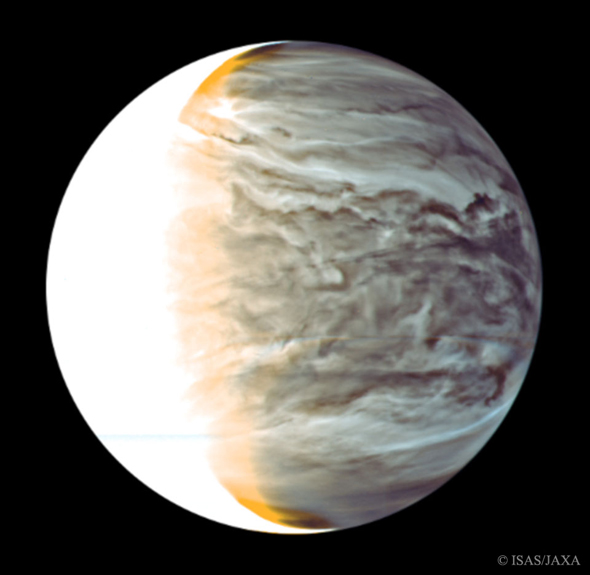 Quote

The image above is a combination of two infrared shots at wavelengths of 1.735 microns (shown as red) and 2.26 microns (shown as blue); a pseudo-green frame was crated combining the two together....The bright white crescent on the left is the day side of Venus, and the orange band is actually twilight; the ridiculously thick atmosphere of Venus (90 times the pressure of Earth's atmosphere at ground level!) spreads out the sunlight, causing a wide band of scattered sunlight.
More here, on what's being learned about Venus from the probe:
[
www.planetary.org
]
Carol
Sorry, only registered users may post in this forum.