Science & Space : The Official GrahamHancock.com forums
For all that is Scientifically related to Cosmology and Space. (NB: Please take discussions about UFOs, possible Alien contact, Crop-Circles, Alien Abductions, Planet-X and Niburu to the '
Paranormal and Supernatural
' Message Board).
A BBC article states:
"The discovery has come as a complete surprise to scientists who thought that oxygen would have reacted with other elements as planets were forming. They found that free oxygen was the fourth most common gas around the comet, after water vapour, carbon monoxide and carbon dioxide. One of the scientists involved, Professor Kathrin Altwegg of Bern University said that the scientists involved in the study thought the result was a mistake when they first saw the data.
'When we first saw it, we went a little bit into denial because it is not what you would expect to find on a comet,' she said.That is because oxygen reacts very easily with other elements to form compounds, rather than stay in its unique form. The researchers suggest that oxygen must have been frozen very quickly and became trapped in clumps of material early on in the formation of the Solar System...
'If we have O2 at the beginning of the formation of the comet, how did it survive so long?' said the study's author Andre Bieler, from the University of Michigan."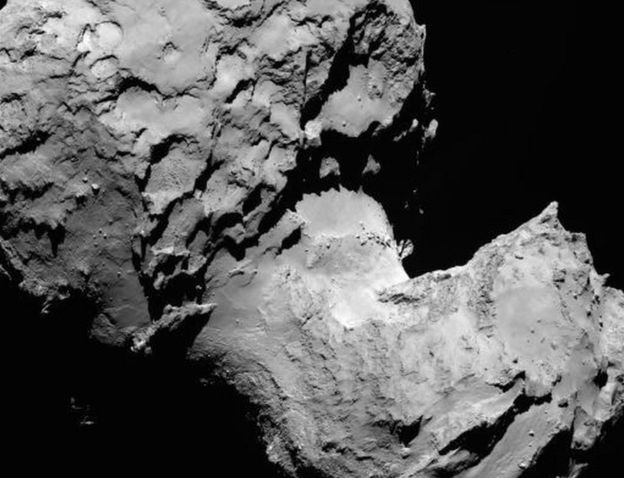 [
scontent-lga3-1.xx.fbcdn.net
]
- Laird
Sorry, only registered users may post in this forum.