Global Village : The Official GrahamHancock.com forums
For good-natured and mutually-respectful discussions of politics and current affairs. Soap-boxing and the promotion of extremist causes motivated by hate will not be tolerated by our moderators.
Unfortunatly, beyond that and as always you have absolutly no grasp of context because you are so busy restructuring the facts to support your biased presumptions.
My response was principally to the following dismissive statement as I have repeatedly stated but you prefer to dishonestly link it to a statement made earlier while ignoring the four other posts by Deep that culminated with this:
Quote

[

grahamhancock.com

]

Can we get back on the Topic?

Author: Deep1 ()

Date: April 08, 2017 04:45PM

This is ridiculous, a topic derailed. Archaic was trying to post about a truck bombing in Sweden.

Instead, I see stuff about Islam

, about

outrage about the image (waah!)

and connections to porn. Really??

Think about it, you supposedly intelligent people...

Deep
"I see stuff about Islam"
- Because Pete has a history of soap boxing.
"outrage about the image (waah!)"
- Because IMO it was posted gratuitously to manipulate others into responding to his pet topic.
"Think about it, you supposedly intelligent people..."
- Intelligent people don't need to hear Pete's opinion yet again (as in every time there is an attack) about yet another terrorist attack linked to immigration and the Islamic faith.
Funny that you would argue that I'm being deceitful and am secretly trying to get Pete banned when I clearly have and have never had any qualms about publically criticizing the content of his posts or in this case an off duty moderator who was dismissive of others criticism of the content of his post.
But you saw right through me didn't you Mr. Magoo.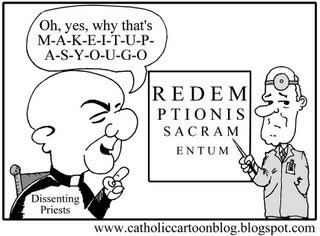 Quote

[

grahamhancock.com

]

Hi Everyone

Since the mods have posted about the conduct on this board I thought I would pose the question can we self regulate ourselves? If so or not, why?

My position is I believe we can. I don't believe we will get beyond moderation. But we can all do better than we have at self regulation. I know I can.

Thank you,Dane

**********************************************

Hi Aine

Thank you for bringing up some of these point. This is what we need. We need posters to put it all out in front of everyone so we can see where people stand and how they look at this idea of self regulation. And if we do self regulate how can it be accomplished or even if it can be accomplished.

Thank You,Dane

**********************************************

Hi BP

What no kidding about Archaic. I'm surprised. I guess some took his postings as offensive and provocative?

I'm not really internet savvy so the whole troll thing is new to me. He posted a lot.

Yeah 6 month suspension seems pretty harsh. But obviously the duration of the suspension is an indicator of the sites resolve for the problems.

I'm not sure if we can as you put it step down from the insults and such. But when they happen hopefully those with cooler heads will step in and remind whoever is involved to take a step back. Self regulation is the idea but I encourage people to remind me in the future if I'm going out of bounds so to speak and I hope others will agree with this idea.

We probably will run into problems concerning what is out of bounds and who started what. (they may have to designate a separate board just for these responses. Ha Ha ) But we can at least try to Self Regulate as a community.

Thank You,Dane

**********************************************

Hi BP

I hope we can get some more people on board with this idea of cooler heads prevailing.

The moderators are pretty good about talking to posters about issues and listening to their side. Maybe if these people realize the why and how of their suspension something can be worked out? But again the mods may be working with information we aren't privy and the suspensions will remain? Regardless of their outcome the ones remaining on the board can use this time and the action taken by the mods in issuing these suspensions to self reflect. Its a good time to take a honest look at our mindset and be honest about our contributions which has led us all here.

I'm waiting to see the responses,opinions,etc to see if there are particular areas which are the main cause of the problems and suggestions on what we can do to self regulate.

Thank You,Dane

**********************************************

Hi Mup

Thanks for your input

Yes,this is where credibility comes in where we try to present honest,legitimate sources. As I've written before in the media environment we live today. We will all fall victim to IMD or fake news. But trying to pass off questionable sources as legitimate isn't honest and doesn't aid in developing trust among board members. Hopefully everyone understands how trust is something earned not given and its up to each of us to earn this trust. I'm not suggesting trust will create agreement or change minds. But it can help us develop a base for self regulation as a board knowing the other person isn't just trying to win a argument,trolling etc.,etc. Hopefully this will cut down on the problems since it may not be intentional just a mindset. We will need to change that mindset if we hope to self regulate. Change comes from within.

Thank You,Dane

**********************************************

Hi LM

I don't believe the majority of problems in self regulating ourselves is created or the result of stupidity. I don't see a lack of intelligence among the board users. Common sense, in my opinion, is lacking at times. Ha Ha

But on a whole the mindset which produced the problems is more the result of to much intelligence not lack of intelligence. If we want to change our mindset we all need to reflect on our behavior and the attitudes which created this behavior. Attitudes are the way we think and feel about someone or things. These are reflected in our behavior.

As far as trolling. I'm pretty ignorant on the subject and depend on people such as you who have more knowledge to help me learn. If we can't self regulate trolling what can we as members of the board do to help the mods with controlling trolling?

Thank You,Dane

**********************************************

Hi Lk74

Yes, I share your believe we can self regulate. Now how much? I'm not sure. But we already do to a point. It will depend on how many we can get on board to this idea and get more input,ideas and thoughts. You put it very well by stating it is about self accountability of our actions.

Thank You,Dane

**********************************************

Hi JM

Good example of someone picking out one sentence which didn't pertain to the subject matter and then making it the subject of a reply. This is a lead in to a probable path of argument rather than conversation because it doesn't pertain to the subject matter,its negative,vague and personal. The way it's presented could imply he is actually calling someone a psychopath. There isn't enough information in the reply to understand his motive. One could see how this could lead to an argument.

This example of off subject replies leads into another good example concerning vague replies which appear negative and personal.

It raises the question of how to handle these kind of replies.

My suggestion for both examples is either someone else chimes in and gently reminds a poster their reply was off subject, vague or unsuitable or the one the post was addressed uses self regulation and asks for further explanation. The problem here is there is good probability the thread will go off subject. So another option is just don't reply.

The problem with not replying is when the board sees a few people getting away with not following the COC it encourages some to reply in the same manner and then its dominoes.

So we need self regulation but we also need board members regulating each other. We are after all are just human. This can be done with just simple gentle reminders by other members. If the member in question ignores or is negative about the reminder then just let them run out their rope of credibility.

My suggestion is for everyone to read the entire COC and refresh themselves on what we each agreed when we established our accounts.

Thank You, Dane

**********************************************
Quote

[

grahamhancock.com

]

Author: eli stills ()

Date: December 19, 2016 10:55AM

adequatedane Wrote:

-------------------------------------------------------

...Edit...

>

> I presented a thread on self regulation in the

> hope we could get enough people on board whereby

> we could semi regulate ourselves when conversation

> turned into attacks, labeling,etc. The idea is not

> about self moderation its about self regulating as

> individuals and as a board. The idea is we could

> remind each other when conversation turns into an

> argument and gets close to violating the COC.

> Right now it looks like this attempt has failed.

> We don't have enough people on board.

>

> Thank You,Dane

Maybe we are just having a problem responding to the messenger.

Quote

chutzpa

or chutzpah, hutzpa, hutzpah

[hoo t-spuh, khoo t-]

Spell Syllables

noun, Slang.

1.

unmitigated effrontery or impudence; gall.

2.

audacity; nerve.

Eli
Repeatedly calling me a liar and refusing to make even a minimal effort to support your claim with facts while insisting that it's my responsibility to prove your allegations wrong is beyond the bounds of decency and civility Dane. Since it's become apparent that you can't stop making a fool of yourself I am ending this for you. If you wish to request and discuss the comments in my report I will further engage otherwise I am done.
Sorry, only registered users may post in this forum.