Global Village : The Official GrahamHancock.com forums
For good-natured and mutually-respectful discussions of politics and current affairs. Soap-boxing and the promotion of extremist causes motivated by hate will not be tolerated by our moderators.
poster72 Wrote:
-------------------------------------------------------
> Thanks Aine, I will try and read up more. The
> only other link i read really was Ratcho's link in
> Gunpowder...
>
> it reads as if there is some bias toward the
> ranchers i will admit, but check it out and let me
> know your thoughts. The setting of wildfires
> appeared to be a backburn to save their
> land/ranch?
Maybe but they also burned federal land in the process. There's apparently a lot of bad blood between the Hammonds and the BLM going back decades, but really that's irrelevant to a bunch of armed thugs showing up at a bird sanctuary in Oregon and taking it over.
Edited to remove URL that was screwing up the formatting.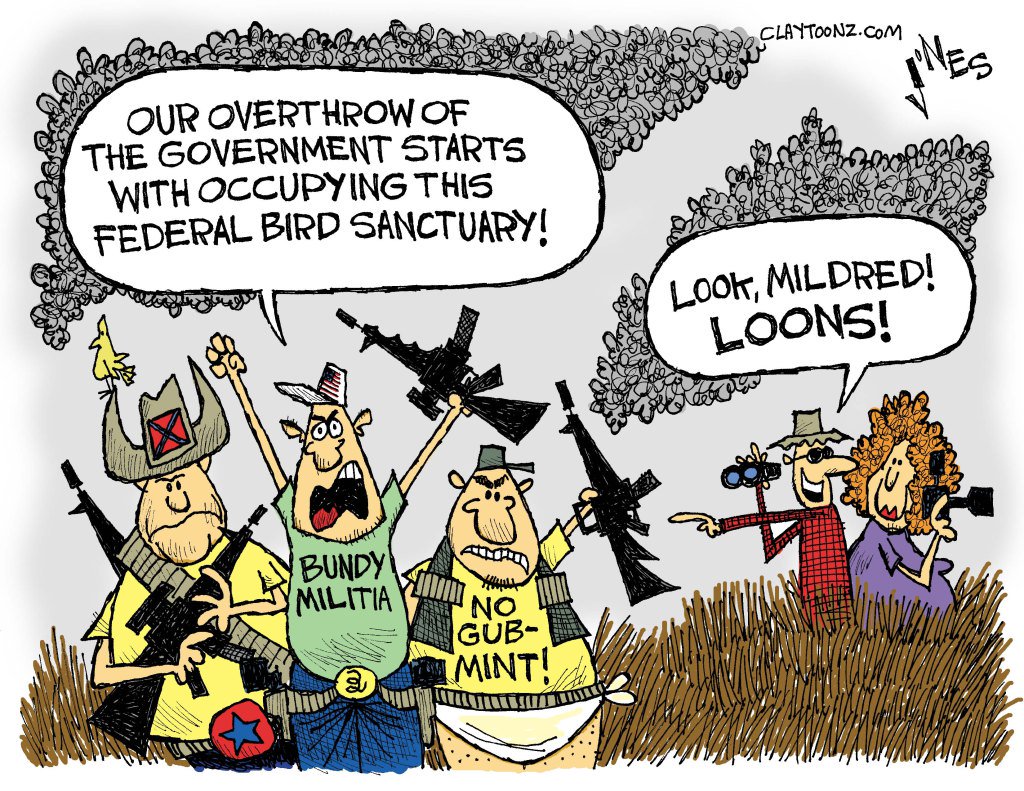 Edited 2 time(s). Last edit at 05-Jan-16 20:03 by JonnyMcA.
Sorry, only registered users may post in this forum.