Global Village : The Official GrahamHancock.com forums
For good-natured and mutually-respectful discussions of politics and current affairs. Soap-boxing and the promotion of extremist causes motivated by hate will not be tolerated by our moderators.
Brian Patterson Wrote:
-------------------------------------------------------
> Hi Carol,
>
> Please see my apology above. It was sincere.
>
> But, you posted:
>
> "The point I was making is
> that if they were black or Muslim,
> there's a good chance they'd be dead by
> now, given the recent antipathy in the US to
> the Black Lives Matter movement, and to Muslim
> extremism.
> Law enforcement officials operate on a very short
> fuse. Anything
> could set them off, and as we've seen in recent
> months, if you're black,
> you're very likely to be killed in any
> confrontation with a police officer. If
> you're Muslim, you're automatically an object of
> hatred in the US."
>
> This has nothing what so
> ever in common with what is
> going on currently in Oregon. If
> you choose to start a new thread on
> this matter, I will be happy to respond there.
>
> All the best,
>
> Brian #3
Apology accepted.
Actually I think it IS very relevant here. If they were black or Muslim, it's likely that the siege would already be over - in a deadly fashion.
Edit - I just found this. I think it sums up quite well the point I was making: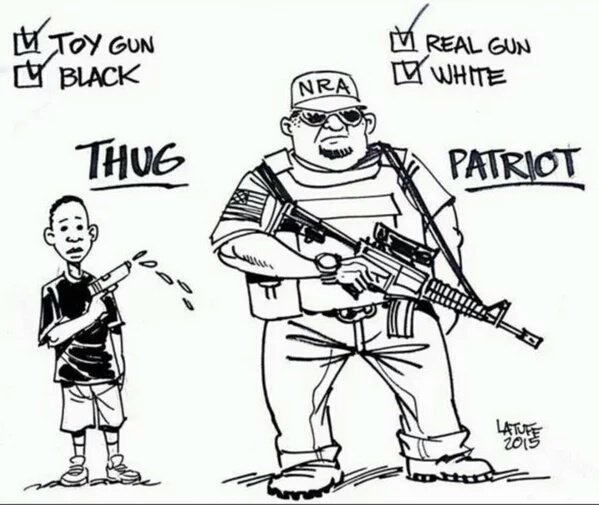 Carol
Sorry, only registered users may post in this forum.