Mysteries : The Official GrahamHancock.com forums
For serious discussion of the controversies, approaches and enigmas surrounding the origins and development of the human species and of human civilization. (NB: for more 'out there' posts we point you in the direction of the '
Paranormal & Supernatural
' Message Board).
Thanos5150 wrote:
> I have found an interesting limestone sarcophagi at Giza dated
> to the 4th Dynasty:
>
> You can view details in close up
> here:
Sarcophagus.
The 4th Dynasty sarcophagus of Khufuankh:
Similar vertical line border as sarcophagi above. Not on the lid like Menkaure, but again part of the sarcophagus.
Another 4th Dynasty sarcophagus: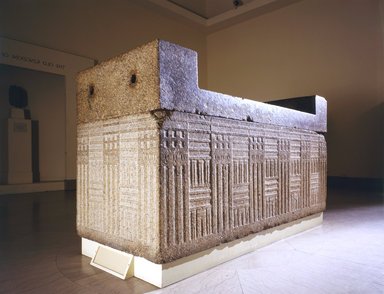 [
www.brooklynmuseum.org
]
Again, nearly identical to Menkaure and Abu Roash.
Post Edited (21-Jul-15 19:42)
Sorry, only registered users may post in this forum.