Mysteries : The Official GrahamHancock.com forums
For serious discussion of the controversies, approaches and enigmas surrounding the origins and development of the human species and of human civilization. (NB: for more 'out there' posts we point you in the direction of the '
Paranormal & Supernatural
' Message Board).
Audrey wrote:
> uh oh, must be the power of words cuz this is all wrong, the
> color, build, height. Think petite 5'2" cat lover
> my style
> but if I come across as what's in your pic, no need to
> disappoint GHMB
Well, are you at least "the baddest one chick hit squad that ever hit town"?
> > I'm not saying earthquakes brought it all down. Just some of
> > the edges. I don't think they were ever completely covered to
> > begin with.
>
> Well that's clearer, like muddy water.
Like, "edges" as in where the upper casing stops.
> You don't think both G1
> & G2 were completely covered?
No. G2 I have explained why I think this, but G1 has issues for me as well. Every single casing stone is missing from all 4 sides except for a few at the very base. Earthquake, pillaging, or whatever-this is pretty tough to swallow considering how difficult they were to be moved. There were supposedly 144,000 casing stones with an average weight of 15 tons each, with some upwards of 20 tons. All perfectly cut and placed to optical precision over the entire surface: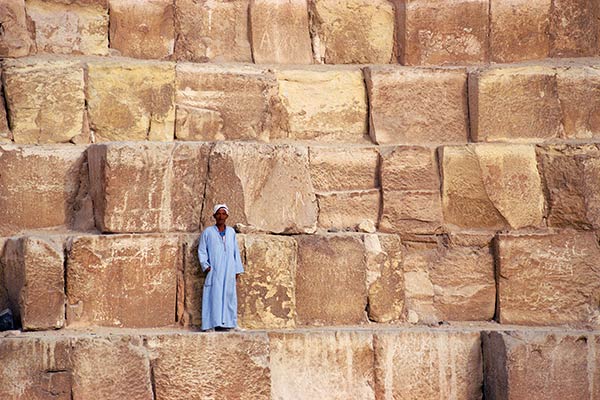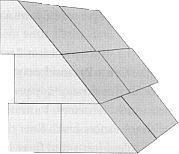 The casing stones are cut perfectly flat on their bottoms and need to rest on a perfectly flat surface. Half of this surface would be the casing stone it sits on but the other half would be the core block behind it which as you can see is a complete mess of uneven rows. There is no way the casing stones could just float like a skin without flush support behind and under it if they did not cut the core blocks perfectly level to match which didn't happen. Back fill and float with sand? I find this a dubious solution. It wasn't mortar which would have been infinitely better. Yeah. Not so sure about all that that. If so, no wonder all of it completely fell off which given how precise they were with everything else it seems illogical they could have made such an engineering blunder. Could be wrong, but something to think about.
> I'm undecided on G1 mainly
> because I can't see why anyone would bother to take stones from
> the upper area. I can't see carrying stones down in baskets, or
> rolling them down.
And if they fell or were dropped, tens of thousands of 15 ton stones, they would literally have the impact of bombs. The disaster would be catastrophic yet where is the damage?
> That's feasible, all you're missing is motive.
Need to go to bed, but I have thoughts.
> I remember that idiot adolescent author. I liked your post, it
> said what I was thinking, how could anyone expect more than
> what he delivered.
Yeah. Quite the tool.
> Thank you, I'm fussy about identical.
Apologies.
Post Edited (20-Jun-15 07:36)
Sorry, you can't reply to this topic. It has been closed.