Mysteries : The Official GrahamHancock.com forums
For serious discussion of the controversies, approaches and enigmas surrounding the origins and development of the human species and of human civilization. (NB: for more 'out there' posts we point you in the direction of the '
Paranormal & Supernatural
' Message Board).
Thanos5150 wrote:
> Unfinished casing work of G2:
>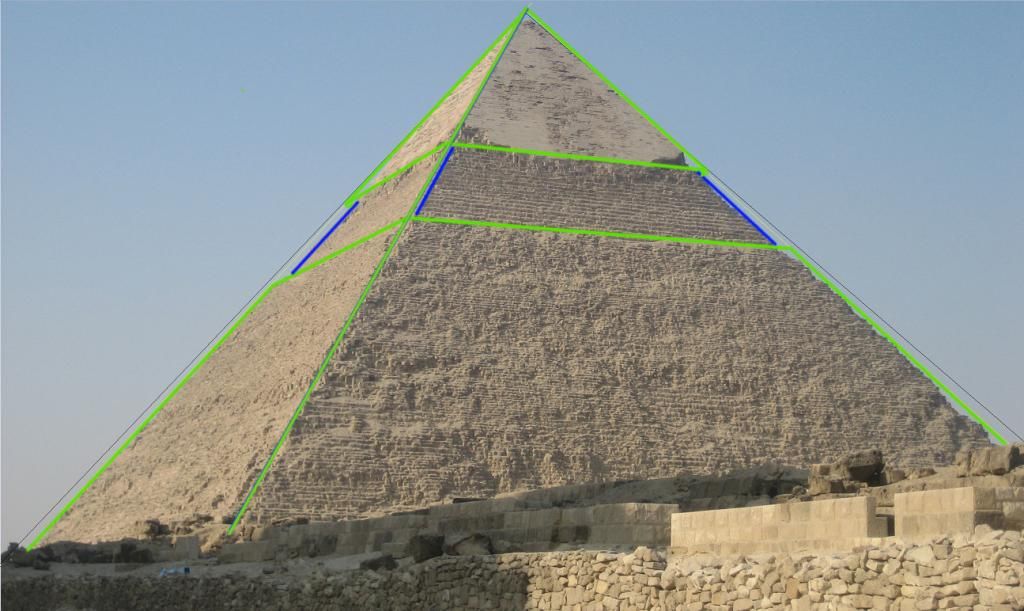 This is very interesting. Looking into my pyramid - mountain theory I think I can explain the three different casing zones - that is if they were intentional - which to some extent seems to be the case.
It turns out that reverse engineering through Greek geography we can come up with a nice and round in royal cubits theoretical model:
height of top complete casing part = 70 royal cubits
height of middle layered missing casing zone = 40 royal cubits
height of bottom anomalous missing casing zone = 164 royal cubits
This gives a simplistic 274 royal cubits total planned height(actually it was a bit larger than that).
Sorry, you can't reply to this topic. It has been closed.