Mysteries : The Official GrahamHancock.com forums
For serious discussion of the controversies, approaches and enigmas surrounding the origins and development of the human species and of human civilization. (NB: for more 'out there' posts we point you in the direction of the '
Paranormal & Supernatural
' Message Board).
Although photos can not prove anything definitively , they can provide enough information to arrive at a firm assessment of what is being view'd, and in this specific case of ,"Is what we are looking at Plaster", or is it "Bare Limestone".
From this photo below of the ceiling block that the cartouche is on, again its from Colette Dowels work.
I believe the river pattern has been formed by a thick overlaying of plaster while it was horizontal, and before it had completely set it was lifted vertical in readiness for installing, and in doing so allowed the semi set plaster to slip south, thereby producing the river affect.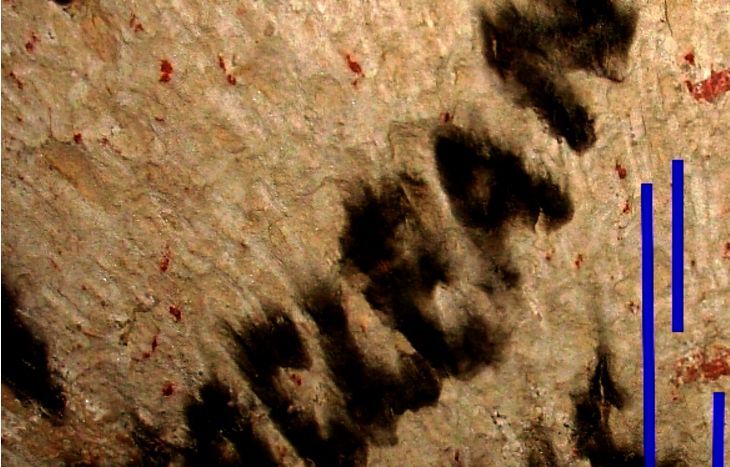 Further clear evidence of a plaster overlay flacking off at the point where the block meets the side wall, you dont have be there to see what is happening.

In denying what is clearly seen in those pics means you are attempting to suppress the truth just to support a group agenda that is at war with a certain author , its funny but this reminds me of how certain governments go about their business .
DPP