Mysteries : The Official GrahamHancock.com forums
For serious discussion of the controversies, approaches and enigmas surrounding the origins and development of the human species and of human civilization. (NB: for more 'out there' posts we point you in the direction of the '
Paranormal & Supernatural
' Message Board).
Hi Jon,
So many possible scenarios that could explain what went down in those days, and your two may be what did, the lubricant idea is kinda plausible to some degree, i say some degree because not all sides of these chambers exhibit this run off of plaster,
and not all roof beams are plastered, see these three pics below.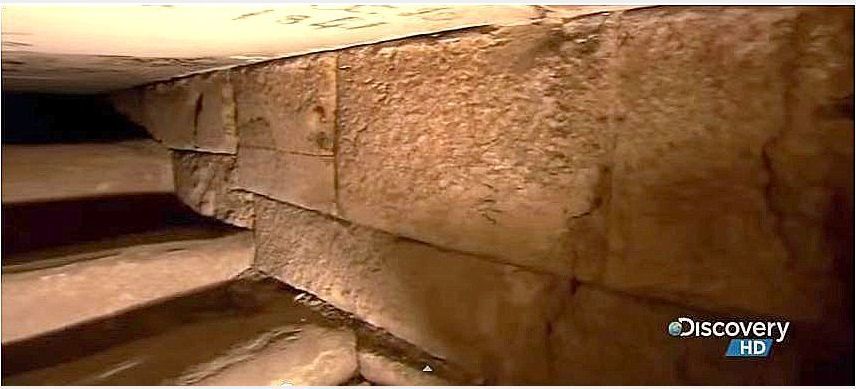 This shot seems to show the ceiling beams devoid of plaster , the left insert is of course Campbells chamber, im not sure what chamber Hawaas is in
Just to show this gloopy looking plaster dripping down the side walls.
So yea there's no consistancy in their use of this plaster, it may be the difference use could be down to what gang was working on the chamber installation at the time.
I feel were going to be stuck with speculation as to its purpose, mainstream archaeology hasn't given it any research since Petrie's time, and i doubt if they ever will.
So yea your sequence of events could be right.
Sfbey wrote,
"The cartouche is not on plaster. It is on white Tura limestone."
Well if you took some time and examined the photos by Colette Dowel of the block that the Khufu Cartouche is on you could only come to one conclusion, and that is that the ceiling block has been platered, ergo the cartouche is on top
Take a long look at those pics here [
grahamhancock.com
] and if you still think its bare limstone, then with due respect, i can only suggest making an appointment with an optician
DPP