Mysteries : The Official GrahamHancock.com forums
For serious discussion of the controversies, approaches and enigmas surrounding the origins and development of the human species and of human civilization. (NB: for more 'out there' posts we point you in the direction of the '
Paranormal & Supernatural
' Message Board).
carolb wrote:
> Which is exactly what one would expect from a body that
> accreted from the debris of an impact.
>
> Carol
Its actually the exact opposite one would expect to find and is unrelated to hollow spaces. Do you have a link for that statement? For such sizable hollows to form there must be something there that is now gone, namely a gas or liquid (water or lava) that was trapped or created in the bodies cooled state and later ejected by some process. There are many interesting holes on the Lunar surface like this: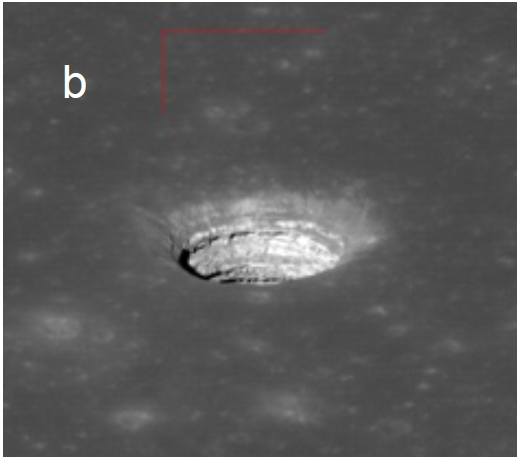 which are speculated to be lava domes (lava tube skylights). Regardless, finding these holes suggests "...it may have confirmed a theory that scientists had held about the Moon since the 1960s - its surface may hide a vast network of tunnels".[
www.news.com.au
]
Post Edited (28-Jan-13 23:45)
Sorry, only registered users may post in this forum.