Mysteries : The Official GrahamHancock.com forums
For serious discussion of the controversies, approaches and enigmas surrounding the origins and development of the human species and of human civilization. (NB: for more 'out there' posts we point you in the direction of the '
Paranormal & Supernatural
' Message Board).
I was the first as far as I know who proposed that the Khafre pyramid was planned based on the fine structure constant.
When I was in college I read a book that got me into isopsephy. Omphalos the Last Revelation. The same writer who from what I understand was a freemason wrote another book an the Great Pyramid design named Cheops the Great Architect.
At the same time though I read Richard Feinman's book titled 'QED: The Strange Theory of Light and Matter', there he proposed that a criterion for extra-terrestrial contact would be knowledge of the fine structure constant by an ancient civilization.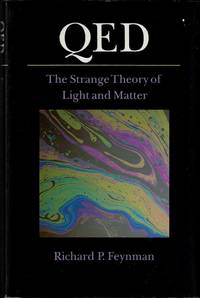 I thus decided to put this to the test an so wrote a isopsephy computer program named Lexar in C for MS-DOS. I later uploaded it to my website and offered it free for people to download.
Using this software I was able to find the 'smoking gun' for this hypothesis. At the time I did not know anything about the Egyptian pyramids. I found thus that the isopsephy value of the Greek word for three as TRIA encoded the fine structure constant through the number 3.
Many years later after taking part in the conversations in this and the HoM message board I recognized immediately the same encoding in the base width of the Khafre pyramid, and off course in the height of the same pyramid (2 x 137).
It wasn't until later that I read about Lehner confirming that the original length of the sphinx was 137 royal cubits.
My first book in Greek titled Holy Logos that included the fsc Giza correlations:
Sorry, only registered users may post in this forum.