Mysteries : The Official GrahamHancock.com forums
For serious discussion of the controversies, approaches and enigmas surrounding the origins and development of the human species and of human civilization. (NB: for more 'out there' posts we point you in the direction of the '
Paranormal & Supernatural
' Message Board).
Qenko is what I was looking for: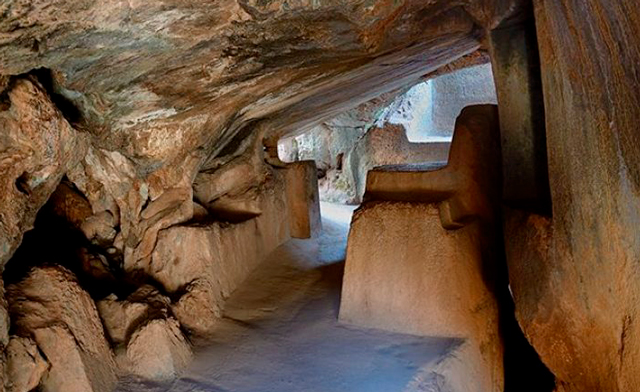 Here they memorialized a phallic pile of mortar right next to a another huge pile of mortar:
I've been to this site and walked all over this rock. Very interesting. But, wow-what a huge pile of mortar. Maybe instead or mortar Godzilla actually shits andesite. Mothra shits sandstone. Etc, etc. And amazingly its all over the place-pile after pile.
More.
Yes, some of the stone working is unusual, but to suggest these (or any other outcrop) are mortar piles is alarming.
So it makes sense to you they go through all the trouble to make these massive mortar piles all over the region, including at the quarries, just to carve blocks from them? Going through the painstaking effort to make them look exactly like natural formation in every detail. And I wonder how many feet into the ground these mortar piles go?
Corpuscles Wrote:
-------------------------------------------------------
> ….doesn't matter.. maybe the Mesopotamian
> influence did it eh?
> Food for thought they had visitors with strange
> beards?
To quote myself from this very
thread
:
The Sumerians built almost exclusively with mud brick. Moving heavy stones around regardless of the terrain was not exactly their bailiwick.
Edited 2 time(s). Last edit at 06-Jan-20 16:55 by Thanos5150.
Sorry, only registered users may post in this forum.