Mysteries : The Official GrahamHancock.com forums
For serious discussion of the controversies, approaches and enigmas surrounding the origins and development of the human species and of human civilization. (NB: for more 'out there' posts we point you in the direction of the '
Paranormal & Supernatural
' Message Board).
According to wikipedia, "Haplogroup X arose from haplogroup N, roughly 30,000 years ago (just prior to or during the Last Glacial Maximum). It is in turn ancestral to subclades X2 and X1, which arose ca. 20,000 and ca. 12,000 years ago, respectively." [
en.wikipedia.org
])
Pretty cool that the emergence of a new haplogroup would coincide with a significant development in Earth history like the last Glacial Maximum - but I find it interesting where the haplogroup resides in modern human distribution.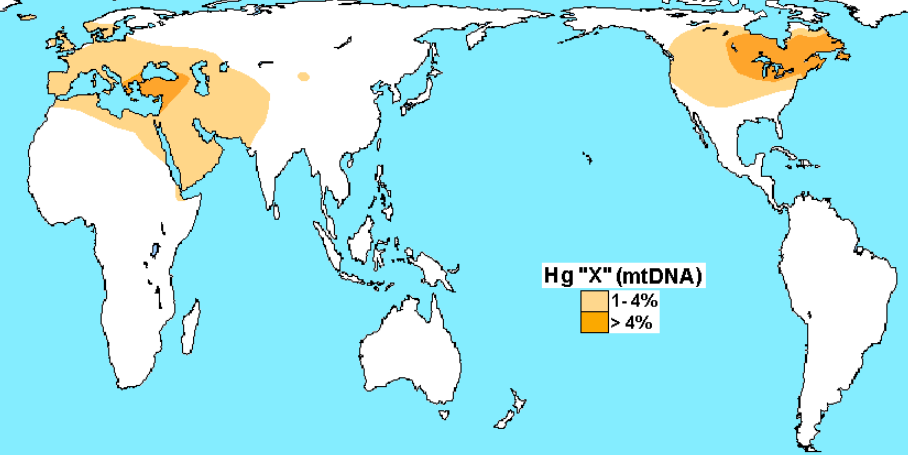 What happened here?
How is there a genetic marker linking people of Europe and the Near East with the Iroquois of North America, with no distribution of this genetic marker along the route typically ascribed to migrants entering North America via Beringia?
Any guesses as to what took place?
Sorry, only registered users may post in this forum.