Mysteries : The Official GrahamHancock.com forums
For serious discussion of the controversies, approaches and enigmas surrounding the origins and development of the human species and of human civilization. (NB: for more 'out there' posts we point you in the direction of the '
Paranormal & Supernatural
' Message Board).
forumfan Wrote:
-------------------------------------------------------
> My guess:
> The shafts ware for air circulation while people
> were working in the chamber.
> The shafts needed to be closed when it was raining
> or had sandstorm, and opened again later.
If you take the time to research the shafts you will understand this is implausible for several reasons hence why the air shaft idea has been abandoned for some time. The QC shafts, for example, were not open to the QC and did not reach the exterior of the pyramid: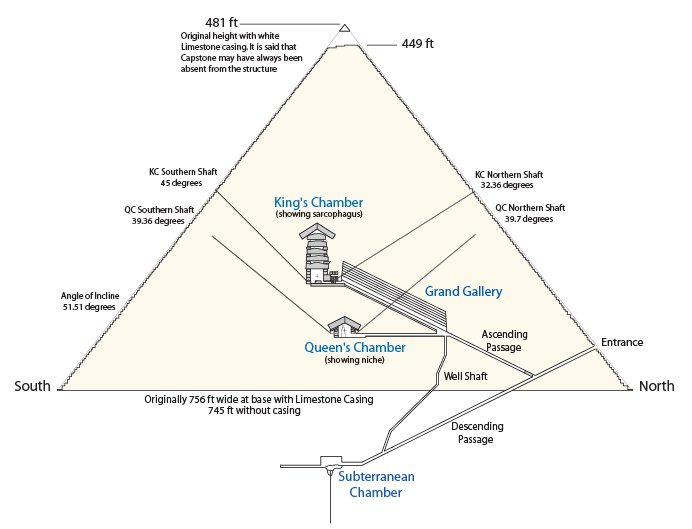 Sorry, only registered users may post in this forum.