Mysteries : The Official GrahamHancock.com forums
For serious discussion of the controversies, approaches and enigmas surrounding the origins and development of the human species and of human civilization. (NB: for more 'out there' posts we point you in the direction of the '
Paranormal & Supernatural
' Message Board).
Merrell Wrote:
-------------------------------------------------------
> It's a pesesh-kef (psS kf, "mouth-opener."
No Merrell, it is not.
> Please see Fig. 1, pg 147, in
> [snip link]
> (Nature, Thursday, December 26, 1872, H. W. C.,
> Recent discoveries in the Great Pyramid of
> Egypt-ancient Egyptian weight, pp. 146-149).
Which as expected says not one word about this being a "pesesh-kef" (pesesh-kef knife), an object that dates back to at least the 1st Dynasty. One of the more famous examples inscribed with the name of Khufu:
They are all this way designed to perform with a specific purpose of cutting, made of stone, which obviously the object found in G1 was not.
Compare: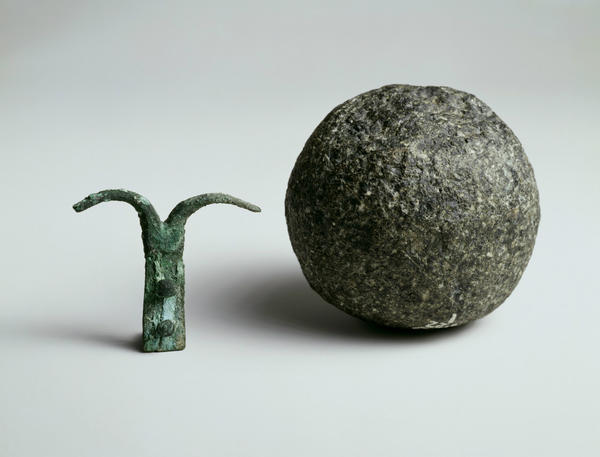 This is clearly a hook of some sort and not a dual edged cutting blade which is exactly what the pesesh-kef knife is.
> See also fig. 1 (top left) on pg 115 of "The
> psš-kf and the 'Opening of the Mouth' Ceremony: A
> Ritual of Birth and Rebirth," Ann Macy Roth, The
> Journal of Egyptian Archaeology, Vol. 78 (1992),
> pp. 113-147. The author explains that the
> illustration shows "a typical psš-kf set."
Which also
says nothing
about the object found in G1 as being a pesesh-kef and makes no mention of it at all.
Once again you use sources to support a claim with no explanation as to how they do and when one actually reads them strangely they do not. So how about try that again.
Sorry, only registered users may post in this forum.