Mysteries : The Official GrahamHancock.com forums
For serious discussion of the controversies, approaches and enigmas surrounding the origins and development of the human species and of human civilization. (NB: for more 'out there' posts we point you in the direction of the '
Paranormal & Supernatural
' Message Board).
Hi,
I don't think it is Gemini. I think it is Sah - Orion.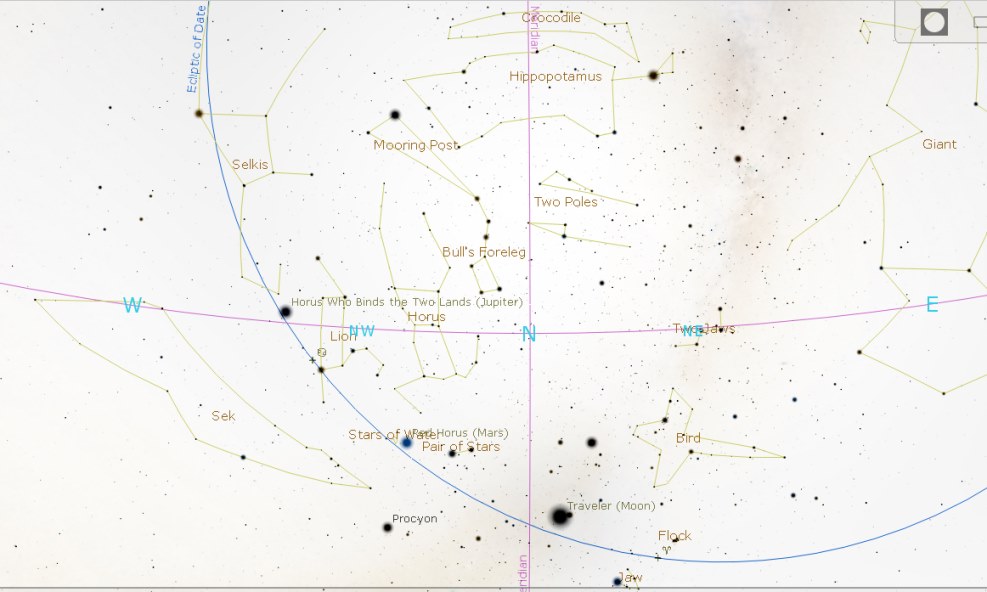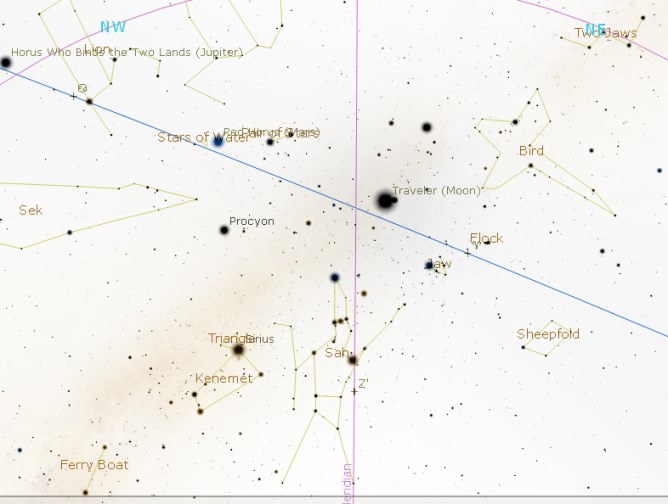 We see Leo the Lion, Sek the Crocodile, Horus is the bird, the woman is Selkis, the Hippopotamus with the crocodile for reasons of depiction have been brought down to the right. The bird with the disk above the bull seems to be Arcturus. What this whole thing is doing is showing us an alignment of two stars horizontally, Alioth and Kochab in regards to Orion on the Meridian. Two groups of ropes thus lead to the brightest stars of Orion(shoulder and toe). The standing man can be considers one aspect of Orion as Osiris relating basically to Rigel, and the falcon headed deity refers to Horus and thus to Betelgeuse.
BR Spiros
Edited 2 time(s). Last edit at 15-Jan-20 19:18 by Spiros.
Sorry, only registered users may post in this forum.