Mysteries : The Official GrahamHancock.com forums
For serious discussion of the controversies, approaches and enigmas surrounding the origins and development of the human species and of human civilization. (NB: for more 'out there' posts we point you in the direction of the '
Paranormal & Supernatural
' Message Board).
cladking Wrote:
-------------------------------------------------------
> Corpuscles Wrote:
> --------------------------------------------------
> -----
>
> > How would or could you possibly know if they
> are
> > translated correctly or not?
>
> Yes. Exactly.
>
> How could Egyptologists possibly know if it's
> translated correctly if it's just a stupid silly
> book of incantation???!!!
No dipstick. I was referring to you as an individual (claimant or falsehoods) not the 'you' meaning just "anyone" or "everyone" or even Egyptologists
Here is a bigger version of the passage which you compose heaps of Bull$#!t about.
CAN YOU (Sam aka Cladking read it?)Have you even the foggiest clue?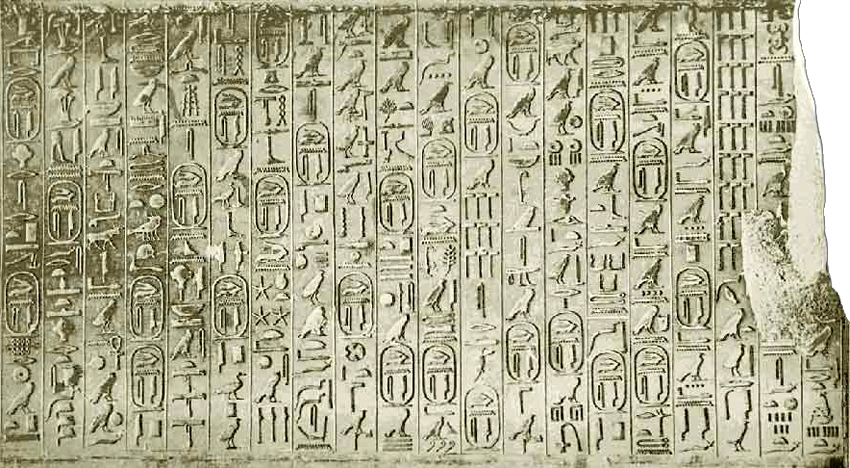 ANSWER ME PLEASE!
>
> It is simply inane to suggest it must be right
> unless the spells actually work. How many
> Egyptologists dioes it take to get into heaven and
> dance on the head of a pin?
Have you never read any part of the Bible or Koran or Vedas, or L Ron Hubbard's crap?
The invocation of the supernatural (and it's claims, whether they actually work or result in something or not) does not render the translation or interpretation of the actual words or meaning, incorrect!
>
> > Show US the whole forum you can translate
> anything
> > even remotely correctly BEFORE "calling out"
> > anyone else!
>
> The king has no clothes. He is nekkid.
He is CRAZY and a Fraud!
>
> > Oh! and you are not correct about "translate".
> > But maybe closer on "interpret".
>
> Spoken like an Egyptologist. Do you have
> training?
No. Very amateur basic. But it helps to open up the whole field of interest.
>
> > What emerald tablets? Have you seen them? My
> Mrs
> > wants one!
>
> Has it never occurred to you that every word in
> the English language
has an infinite number of
> meanings.
You might want to look up the word
> "emerald" as you'll obviously be surprised.
> Unfortunately Egyptologists refuse to use
> dictionaries because they are too smart for them.
No!
"Infinite" is not a concept that you have capacity to understand. It is not a tangible reality.
However , it is not amazing that you seem to think that it is rational. Especially in terms of the meaning of any word or words.
>
>
> So just keep taking whatever meaning you choose
> from whatever I say, Thot said, or the great
> pyramid builders said. God knows everyone is
> smarter and speaks goodlier English than any of
> us.
Is that what you call "gobbledygook"? I think you are
indeed a one of a kind unique EXPERT
at that language!
>
> >
Have you had your daily required dose of
> > attention yet?
>
> Have you repeated your same beliefs and ignored
> those of others today?
>
> Why can't you respond to the points raised? How
> can you know everything about the Sumerians,
> Egyptians, and even the aliens? How do you know?
I do not and have made no such claims. It is the voices in your head that deceived you!
Sorry, only registered users may post in this forum.