Mysteries : The Official GrahamHancock.com forums
For serious discussion of the controversies, approaches and enigmas surrounding the origins and development of the human species and of human civilization. (NB: for more 'out there' posts we point you in the direction of the '
Paranormal & Supernatural
' Message Board).
In the diagram using Google Earth I draw the virtual Khafre pyramid base, using the projected position of Alnilam at 2540 BC.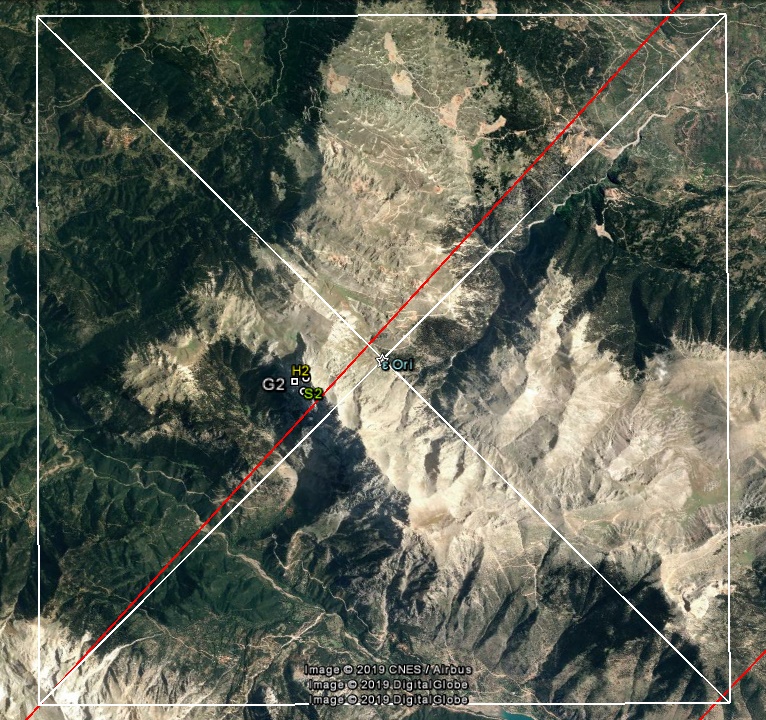 I also note the actual position of the central Greek mountain (H2) and the projected positions of the central Sinai peninsula mountain (S2) as also the projected position of the Giza Khafre pyramid (G2).
The outer Greek mountains are equated to the position of the outer Orion belt stars as also the outer Sinai peninsula mountains(more in my 2 books).
I have drawn the line uniting the projected center of G1 to the North-West corner of Menkaure's pyramid as proposed by you(left red line). I have also depicted the line uniting the NE G1a corner to the SW G3a corner(red line lower right corner). Menkaure pyramid base drawn based on Maragioglio and Rinaldi data.
Edited 4 time(s). Last edit at 27-Jan-19 16:18 by Spiros.
Sorry, only registered users may post in this forum.