Mysteries : The Official GrahamHancock.com forums
For serious discussion of the controversies, approaches and enigmas surrounding the origins and development of the human species and of human civilization. (NB: for more 'out there' posts we point you in the direction of the '
Paranormal & Supernatural
' Message Board).
I have made my own diagram with some differences from Dune's.
One difference is that G2a is a bit more to the South. I don't know if there are accurate measurements on the placement of G2a.
I have drawn G3 based on M&R with base orientation that of Petrie. N-S is the length of the parallelogram.
Scott's theory: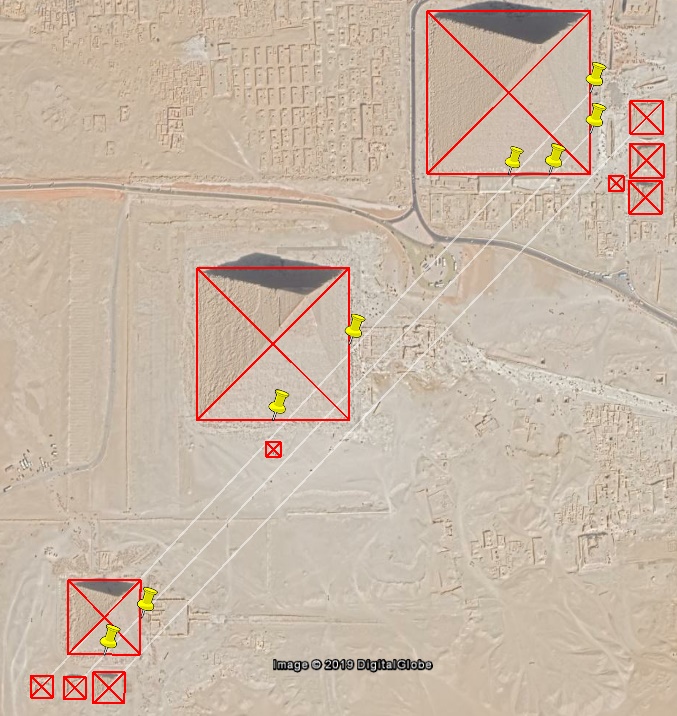 Edited 1 time(s). Last edit at 26-Jan-19 16:50 by Spiros.
Sorry, only registered users may post in this forum.