Mysteries : The Official GrahamHancock.com forums
For serious discussion of the controversies, approaches and enigmas surrounding the origins and development of the human species and of human civilization. (NB: for more 'out there' posts we point you in the direction of the '
Paranormal & Supernatural
' Message Board).
DUNE Wrote:
-------------------------------------------------------
> Hi Guys,
>
> There are some pretty good drawings of Giza out
> there, here's one from The Giza Plateau Mapping
> Project
> <[
www.aeraweb.org
]
> /APFS_web_withcover.pdf>
>
> On the question of Google Earth's imagery , i
> found the image from 7 - 2013 gave the best
> rendition of an overhead view, re-perspective and
> i believe this time stamp of Giza is without
> stitching , for some reason they have recently
> adjusted the hue of the image.
>
> If you want to be really accurate then i think the
> only way to go is to construct your own diagram
> using Petries spacings.
>
>
> From The Giza Plateau Mapping Project, (with
> Petries spacing figures)
>
>
>
>
> DPP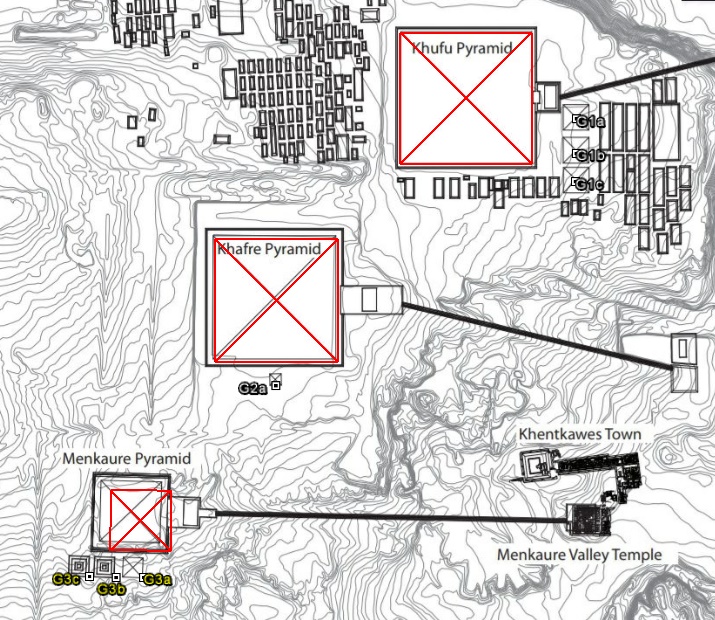 I have told you guys time and time again to stop using these phony diagrams.
Also, you can see that Scott's diagram is not good if you simply look at the E-W and N-S length of the G2 base.
Edited 1 time(s). Last edit at 21-Jan-19 13:29 by Spiros.
Sorry, only registered users may post in this forum.