Mysteries : The Official GrahamHancock.com forums
For serious discussion of the controversies, approaches and enigmas surrounding the origins and development of the human species and of human civilization. (NB: for more 'out there' posts we point you in the direction of the '
Paranormal & Supernatural
' Message Board).
While I'm at it, as an aside, as noted
before
the G1 quarry respects the G2 causeway: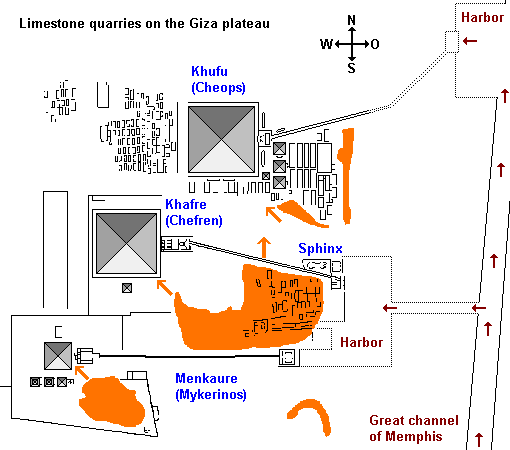 Khufu supposedly had a clean slate when he came to the Giza plateau and could have built his pyramid anywhere he liked. He also could have quarried anywhere he wanted as well. The site he choose, however, was over 1/2 mile away and only got farther as the project went on and not only that it was downhill from G1 meaning he would have to move blocks uphill to the G1 site. Which begs the question why he did not choose the "later" location of G2 as his quarry:
Its quite a bit closer and obviously a great quarry, but is also at worst level ground leading to a decline.
Hmm. What would prevent Khufu from doing the most obvious thing if nothing was (or was to be) there?
Edited 1 time(s). Last edit at 28-Dec-18 16:02 by Thanos5150.
Sorry, only registered users may post in this forum.