Mysteries : The Official GrahamHancock.com forums
For serious discussion of the controversies, approaches and enigmas surrounding the origins and development of the human species and of human civilization. (NB: for more 'out there' posts we point you in the direction of the '
Paranormal & Supernatural
' Message Board).
Some people understand words. Most people find it easier with pictures. I provided both.
If you can't understand that in addition to the two funiculars you admit you can see there were also two in thew middle of each side then we can just pretend they were able to do it with only two funiculars.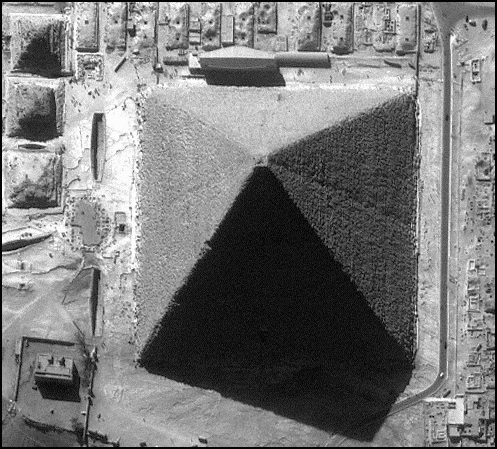 Man fears the pyramid, time fears man.
Subject
Views
Written By
Posted
Proof Ancient People Were not Superstitious!
8182
cladking
16-Apr-18 02:59
Re: Proof Ancient People Were not Superstitious!
1070
Corpuscles
16-Apr-18 04:14
Re: Proof Ancient People Were not Superstitious!
951
cladking
16-Apr-18 04:48
Re: Proof Ancient People Were not Superstitious!
825
SallyA
18-Apr-18 23:52
Re: Proof Ancient People Were not Superstitious!
780
cladking
19-Apr-18 00:40
Re: Proof Ancient People Were not Superstitious! ... simplifications & avoiding traps
769
SallyA
19-Apr-18 20:31
Re: Proof Ancient People Were not Superstitious! ... simplifications & avoiding traps
767
cladking
19-Apr-18 21:05
Re: Proof Ancient People Were not Superstitious! ... simplifications & avoiding traps
714
SallyA
19-Apr-18 22:26
The Low Road and Science.
743
cladking
21-Apr-18 14:22
Re: Proof Ancient People Were not Superstitious!
858
cladking
16-Apr-18 13:42
Re: Proof Ancient People Were not Superstitious!
783
cladking
16-Apr-18 13:59
Re: Proof Ancient People Were not Superstitious!
787
Warwick
16-Apr-18 15:35
Re: Proof Ancient People Were not Superstitious!
831
cladking
16-Apr-18 15:39
Re: Proof Ancient People Were not Superstitious!
803
Warwick
16-Apr-18 18:17
Re: Proof Ancient People Were not Superstitious!
720
cladking
16-Apr-18 18:28
Re: Proof Ancient People Were not Superstitious!
713
Warwick
16-Apr-18 18:40
Re: Proof Ancient People Were not Superstitious!
741
cladking
16-Apr-18 18:51
Re: Proof Ancient People Were not Superstitious!
719
Warwick
16-Apr-18 18:55
Re: Proof Ancient People Were not Superstitious!
802
cladking
16-Apr-18 19:03
Re: Proof Ancient People Were not Superstitious!
748
Warwick
16-Apr-18 19:35
Ramps are Dead, Long Live Ramps.
759
cladking
16-Apr-18 19:39
Re: Ramps are Dead, Long Live Ramps.
698
Hanslune
21-Apr-18 14:21
Re: Proof Ancient People Were not Superstitious!
737
Hanslune
18-Apr-18 00:25
Re: Proof Ancient People Were not Superstitious! .. walkways
771
SallyA
19-Apr-18 00:13
Thoth, Moon or Human Thought Pro(cess/gress).
753
Manu
22-Apr-18 18:10
Re: Thoth, Moon or Human Thought Pro(cess/gress).
740
cladking
22-Apr-18 22:03
Re: Thoth, Moon or Human Thought Pro(cess/gress).
701
Manu
22-Apr-18 22:34
We Literally Stand at the Threshold.
724
cladking
22-Apr-18 23:49
Re: We Literally Stand at the Threshold.
719
Manu
23-Apr-18 01:00
Re: We Literally Stand at the Threshold.
711
cladking
23-Apr-18 03:24
Re: We Literally Stand at the Threshold.
773
Manu
23-Apr-18 04:07
Re: We Literally Stand at the Threshold.
734
cladking
23-Apr-18 13:56
Re: We Literally Stand at the Threshold.
823
Manu
23-Apr-18 16:48
Re: We Literally Stand at the Threshold.
804
cladking
23-Apr-18 18:14
OMG
775
Warwick
23-Apr-18 18:33
Threshold? Of what? Lunacy?
733
eyeofhorus33
23-Apr-18 22:04
Re: Threshold? Of what? Lunacy?
854
cladking
23-Apr-18 22:24
Re: Threshold? Of what? Lunacy?
759
Manu
24-Apr-18 04:52
Re: Threshold? Of what? Lunacy?
740
cladking
24-Apr-18 14:25
Re: Threshold? Of what? Lunacy?
780
cladking
25-Apr-18 01:09
Re: Threshold? Of what? Lunacy?
739
Manu
25-Apr-18 05:12
Re: Threshold? Of what? Lunacy?
743
cladking
25-Apr-18 14:23
Zipf's Law
780
cladking
26-Apr-18 14:40
Re: Threshold? Of what? Lunacy?
758
cladking
28-Apr-18 00:05
Re: Threshold? Of what? Lunacy?
719
cladking
28-Apr-18 15:21
Heap's Law
743
cladking
28-Apr-18 15:29
Re: Threshold? Of what? Lunacy?
624
Hanslune
08-Sep-18 17:31
A Prophet Is Never Accepted In His Own Town
727
Barbelo
23-Apr-18 22:38
Re: A Prophet Is Never Accepted In His Own Town
772
cladking
24-Apr-18 01:03
Re: A Prophet Is Never Accepted In His Own Town
756
cladking
24-Apr-18 01:16
Re: A Prophet Is Never Accepted In His Own Town
694
Corpuscles
24-Apr-18 04:04
Re: A Prophet Is Never Accepted In His Own Town
703
Barbelo
24-Apr-18 04:52
Re: A Prophet Is Never Accepted In His Own Town
684
Corpuscles
24-Apr-18 05:40
Re: A Prophet Is Never Accepted In His Own Town
707
Barbelo
24-Apr-18 05:59
Re: A Prophet Is Never Accepted In His Own Town
758
Corpuscles
24-Apr-18 07:13
Re: A Prophet Is Never Accepted In His Own Town
707
cladking
24-Apr-18 13:42
Re: A Prophet Is Never Accepted In His Own Town
678
Barbelo
24-Apr-18 20:59
Re: A Prophet Is Never Accepted In His Own Town
737
cladking
25-Apr-18 00:15
Re: A Prophet Is Never Accepted In His Own Town
741
cladking
24-Apr-18 14:30
Breath of Life.
890
cladking
14-Oct-18 00:04
Re: Breath of Life.
736
cladking
14-Oct-18 14:02
Lesson now learnt?
734
Corpuscles
24-Apr-18 03:44
The Rain in Splain...
733
cladking
24-Apr-18 04:03
Re: We Literally Stand at the Threshold.
607
Hanslune
08-Sep-18 17:34
No Human Thought Pro(cess/esses).
774
cladking
28-Apr-18 17:36
Re: No Human Thought Pro(cess/esses).
768
Manu
28-Apr-18 18:38
Re: No Human Thought Pro(cess/esses).
751
cladking
29-Apr-18 02:46
Re: No Human Thought Pro(cess/esses).
710
Manu
29-Apr-18 04:07
And Just Like That, Cladking's Whole Theory Was DEBUNKED
732
Barbelo
29-Apr-18 05:06
Re: No Human Thought Pro(cess/esses).
818
cladking
29-Apr-18 13:35
Re: No Human Thought Pro(cess/esses).
778
cladking
29-Apr-18 13:52
Re: No Human Thought Pro(cess/esses).
765
Manu
29-Apr-18 16:00
Re: No Human Thought Pro(cess/esses).
812
cladking
30-Apr-18 01:47
Re: No Human Thought Pro(cess/esses).
701
cladking
19-May-18 14:55
Re: No Human Thought Pro(cess/esses).
663
cladking
30-May-18 15:01
Re: No Human Thought Pro(cess/esses).
669
Warwick
01-Jun-18 16:09
Re: No Human Thought Pro(cess/esses).
658
cladking
01-Jun-18 22:58
Re: No Human Thought Pro(cess/esses).
659
Warwick
03-Jun-18 20:24
Re: No Human Thought Pro(cess/esses).
682
Thanos5150
03-Jun-18 20:51
Re: No Human Thought Pro(cess/esses).
698
Warwick
04-Jun-18 20:09
Re: No Human Thought Pro(cess/esses).
757
cladking
04-Jun-18 20:51
Re: No Human Thought Pro(cess/esses).
687
cladking
03-Jun-18 22:57
They Simply Did Not Think!
792
cladking
30-Apr-18 17:45
Re: They Simply Did Not Think!
807
cladking
30-Apr-18 18:10
Pyramid Text 534 Pepi I original and translation
712
Manu
22-Apr-18 21:58
Re: Pyramid Text 534 Pepi I original and translation
153
cladking
02-Sep-20 16:12
Cladking now claims: I can not translate a language that is impossible to translate.
140
Hanslune
02-Sep-20 16:36
Re: Cladking now claims: I can not translate a language that is impossible to translate.
348
cladking
03-Sep-20 20:11
Re: Pyramid Text 534 Pepi I original and translation
153
cladking
02-Sep-20 16:31
Re: Proof Ancient People Were not Superstitious!
754
Eddie Larry
16-Apr-18 18:04
Re: Proof Ancient People Were not Superstitious!
684
cladking
16-Apr-18 18:22
Re: Proof Ancient People Were not Superstitious!
740
Warwick
16-Apr-18 18:27
Re: Proof Ancient People Were not Superstitious!
682
cladking
16-Apr-18 18:35
Re: Proof Ancient People Were not Superstitious!
722
Warwick
16-Apr-18 18:45
Re: Proof Ancient People Were not Superstitious!
688
cladking
16-Apr-18 18:57
Re: Proof Ancient People Were not Superstitious!
702
Warwick
16-Apr-18 19:32
Common Sense.
743
cladking
16-Apr-18 19:36
Re: Common Sense.
728
Warwick
16-Apr-18 19:38
Re: Common Sense.
757
cladking
16-Apr-18 19:45
Re: Common Sense.
722
Warwick
16-Apr-18 20:42
Re: Common Sense.
714
cladking
16-Apr-18 21:02
Re: Common Sense.
698
Warwick
17-Apr-18 15:52
Re: Common Sense.
751
cladking
17-Apr-18 19:13
Re: Common Sense.
704
Warwick
17-Apr-18 19:35
Re: Common Sense.
758
cladking
17-Apr-18 19:52
Re: Common Sense.
719
Hanslune
18-Apr-18 02:27
Re: Common Sense.
744
cladking
19-Apr-18 12:45
Amazing
718
Warwick
19-Apr-18 13:30
Re: Amazing
697
cladking
19-Apr-18 14:12
Re: Common Sense . . . upgraded . . .??? . ? . ? . _____
745
SallyA
19-Apr-18 20:52
Re: Common Sense.
686
Hanslune
21-Apr-18 14:19
Egyptoilogy.
707
cladking
21-Apr-18 14:39
Re: Egyptoilogy.
741
Hanslune
21-Apr-18 16:21
Re: Egyptoilogy.
735
cladking
21-Apr-18 17:33
Re: Egyptoilogy.
711
Hanslune
21-Apr-18 17:48
You're definitely losing it. n/t
697
cladking
21-Apr-18 18:26
Re: You're definitely losing it. n/t
735
Hanslune
21-Apr-18 19:23
Re: Proof Ancient People Were not Superstitious!
776
cladking
16-Apr-18 18:44
Re: Proof Ancient People Were not Superstitious!
747
Warwick
16-Apr-18 18:48
Re: Proof Ancient People Were not Superstitious!
745
cladking
16-Apr-18 19:09
Re: Proof Ancient People Were not Superstitious!
732
SallyA
19-Apr-18 01:00
Re: Proof Ancient People Were not Superstitious!
678
cladking
19-Apr-18 01:32
Re: Proof Ancient People Were not Superstitious!
705
SallyA
19-Apr-18 04:44
Re: Proof Ancient People Were not Superstitious!
675
cladking
19-Apr-18 12:09
Re: Proof Ancient People Were not Superstitious! . . additive viewpoints . .
692
SallyA
19-Apr-18 21:40
Re: Proof Ancient People Were not Superstitious! . . additive viewpoints . .
681
cladking
19-Apr-18 21:57
Re: Proof Ancient People Were not Superstitious! . . additive viewpoints . .
680
SallyA
19-Apr-18 23:40
Re: Proof Ancient People ancient language & brain harmonics . . . additive viewpoints . .
667
SallyA
02-May-18 19:29
Ancient People, ancient language & perspective . . EIGENSTATES
715
SallyA
02-May-18 19:46
Re: Proof Ancient People Were not Superstitious!
718
Eddie Larry
16-Apr-18 19:16
Re: Proof Ancient People Were not Superstitious!
717
Warwick
16-Apr-18 19:29
Re: Proof Ancient People Were not Superstitious!
687
cladking
16-Apr-18 19:33
Re: Proof Ancient People Were not Superstitious!
668
Warwick
16-Apr-18 19:36
Re: Proof Ancient People Were not Superstitious!
659
Hanslune
18-Apr-18 02:30
Re: Proof Ancient People Were not Superstitious!
692
Eddie Larry
16-Apr-18 20:46
Re: Proof Ancient People Were not Superstitious!
699
Warwick
16-Apr-18 20:51
Re: Proof Ancient People Were not Superstitious!
679
Eddie Larry
16-Apr-18 21:00
Re: Proof Ancient People Were not Superstitious!
665
cladking
16-Apr-18 19:48
Re: Proof Ancient People Were not Superstitious!
648
cladking
16-Apr-18 20:00
Re: Proof Ancient People Were not Superstitious!
706
Eddie Larry
16-Apr-18 20:50
Re: Proof Ancient People Were not Superstitious!
650
cladking
16-Apr-18 20:59
Re: Proof Ancient People Were not Superstitious!
716
Eddie Larry
16-Apr-18 21:23
Re: Proof Ancient People Were not Superstitious!
658
cladking
16-Apr-18 21:36
Re: Proof Ancient People Were not Superstitious!
748
Eddie Larry
16-Apr-18 23:02
Re: Proof Ancient People Were not Superstitious!
674
Warwick
17-Apr-18 16:00
Re: Proof Ancient People Were not Superstitious!
679
Eddie Larry
17-Apr-18 17:34
Re: Proof Ancient People Were not Superstitious!
688
Warwick
17-Apr-18 17:40
Re: Proof Ancient People Were not Superstitious!
663
Eddie Larry
18-Apr-18 19:51
Re: Proof Ancient People Were not Superstitious!
758
cladking
18-Apr-18 21:04
Re: Proof Ancient People Were not Superstitious!
719
Eddie Larry
18-Apr-18 21:49
Re: Proof Ancient People Were not Superstitious!
721
cladking
18-Apr-18 22:01
Re: Proof Ancient People Were not Superstitious!
739
Eddie Larry
18-Apr-18 22:27
Re: Proof Ancient People Were not Superstitious!
532
cladking
09-Jan-19 18:14
Re: Proof Ancient People Were not Superstitious!
687
cladking
17-Apr-18 19:54
Re: Proof Ancient People Were not Superstitious!
663
Warwick
17-Apr-18 20:34
Re: Proof Ancient People Were not Superstitious!
679
cladking
17-Apr-18 21:33
Re: Proof Ancient People Were not Superstitious!
674
Hanslune
18-Apr-18 02:36
Superstition Vs Words of the Gods.
718
cladking
17-Apr-18 13:12
Re: Superstition Vs Words of the Gods.
656
cladking
17-Apr-18 13:57
Re: Superstition Vs Words of the Gods.
734
Eddie Larry
17-Apr-18 14:15
Words of the Gods Were the Words of Science.
703
cladking
17-Apr-18 18:40
Re: Words of the Gods Were the Words of Science.
697
Warwick
17-Apr-18 18:53
Re: Words of the Gods Were the Words of Science.
722
cladking
17-Apr-18 19:19
Re: Words of the Gods Were the Words of Science.
679
Warwick
17-Apr-18 19:31
Re: Superstition Vs Words of the Gods.
683
Warwick
17-Apr-18 17:46
Re: Superstition Vs Words of the Gods.
700
cladking
17-Apr-18 18:52
Re: Superstition Vs Words of the Gods.
728
Warwick
17-Apr-18 19:00
Re: Superstition Vs Words of the Gods. . . thermal anomoly ? link please .. NM
742
SallyA
19-Apr-18 02:02
Your post, translated ...
722
eyeofhorus33
17-Apr-18 19:18
Re: Your post, translated ...
854
cladking
17-Apr-18 19:35
Re: Your post, translated ...
698
Warwick
17-Apr-18 19:46
Re: Your post, translated ...
666
cladking
17-Apr-18 19:59
Re: Your post, translated ...
721
eyeofhorus33
17-Apr-18 20:08
Re: Your post, translated ...
678
Warwick
17-Apr-18 20:31
Re: Your post, translated ...
803
cladking
17-Apr-18 21:48
Re: Your post, translated ...
700
eyeofhorus33
17-Apr-18 21:53
Re: Your post, translated ...
748
atugablish
17-Apr-18 23:31
Re: Your post, translated ...
683
Eddie Larry
18-Apr-18 00:01
Re: Your post, translated ...
714
Hanslune
18-Apr-18 00:41
Re: Your post, translated ...
703
cladking
18-Apr-18 01:02
Enter FEAR
679
Warwick
18-Apr-18 01:10
Re: Your post, translated ...
687
Hanslune
18-Apr-18 02:24
Re: Your post, translated ... but a point of view?
683
SallyA
18-Apr-18 02:50
Re: Your post, translated ... but a point of view?
663
cladking
18-Apr-18 04:04
Re: Your post, translated ... but a point of view?
761
SallyA
19-Apr-18 02:24
Re: Your post, translated ...
731
cladking
19-Apr-18 02:15
Re: Your post, translated ...
655
Hanslune
21-Apr-18 14:17
Your post is mere deflection...
690
cladking
21-Apr-18 15:22
Re: Your post is mere deflection...
724
Hanslune
21-Apr-18 16:28
Re: Your post is mere deflection...
745
cladking
21-Apr-18 17:45
Re: Your post is mere deflection...
690
Hanslune
21-Apr-18 19:16
Re: Your post is mere deflection...
684
cladking
21-Apr-18 23:50
Re: Your post is mere deflection...
700
Hanslune
22-Apr-18 01:11
Re: Your post, translated ...
726
cladking
17-Apr-18 21:42
Re: Your post, translated ...
693
eyeofhorus33
17-Apr-18 21:54
Re: Your post, translated ...
704
Hanslune
22-Apr-18 01:14
Re: Your post, translated ...
676
SallyA
18-Apr-18 00:41
Re: Your post, translated ...
735
cladking
18-Apr-18 01:09
Re: Your post, translated ...
714
SallyA
18-Apr-18 02:36
Re: Your post, translated ...
675
cladking
18-Apr-18 03:56
Re: Your post, translated ...thank you (!) . . about those abreviations for kinds of beer, bread and so forth
752
SallyA
18-Apr-18 06:27
Re: Your post, translated ...thank you (!) . . about those abreviations for kinds of beer, bread and so forth
672
cladking
18-Apr-18 13:44
Re: Your post, translated ...thank you (!) . . about those abreviations for kinds of beer, bread and so forth
703
SallyA
19-Apr-18 03:17
Re: Your post, translated ...thank you (!) . . about those abreviations for kinds of beer, bread and so forth
674
cladking
19-Apr-18 03:40
A Charlatan, A Fraud Or Deluded
723
Barbelo
19-Apr-18 04:00
Re: A Charlatan, A Fraud Or Deluded
764
cladking
19-Apr-18 04:18
Re: A Charlatan, A Fraud Or Deluded
855
Thanos5150
19-Apr-18 05:11
Re: A Charlatan, A Fraud Or Deluded
742
cladking
19-Apr-18 12:15
Re: A Charlatan, A Fraud Or Deluded
367
Hanslune
01-May-19 18:52
Re: A Charlatan, A Fraud Or Deluded
361
cladking
02-May-19 00:41
Re: A Charlatan, A Fraud Or Deluded
377
cladking
02-May-19 00:44
Challenge Egyptology over Zipf's law then
366
Hanslune
02-May-19 02:46
You can't read the language Cladking...enough said
389
Hanslune
02-May-19 02:53
Re: Your post, translated ...thank you (!) . . ??? read the whole theead?
711
SallyA
18-Apr-18 22:32
Re: Your post, translated ...thank you (!) . . ??? read the whole theead?
705
cladking
19-Apr-18 00:20
Re: Your post, translated ...thank you (!) . . ??? read the whole theead?
663
SallyA
19-Apr-18 03:44
Re: Your post, translated ...thank you (!) . . ??? read the whole theead?
700
cladking
19-Apr-18 04:01
Re: Your post, translated ...thank you (!) . . lynx .. a smaller, tail-less cat with tufted ears
656
SallyA
19-Apr-18 04:57
Be my guest ...
754
eyeofhorus33
17-Apr-18 19:47
Re: Be my guest ...
707
eyeofhorus33
17-Apr-18 22:03
Re: Be my guest ...
742
cladking
17-Apr-18 22:30
Re: Be my guest ...
695
eyeofhorus33
18-Apr-18 17:24
Re: Be my guest ...
674
cladking
18-Apr-18 17:48
Re: Be my guest ...
678
eyeofhorus33
18-Apr-18 18:04
Re: Be my guest ...
695
cladking
18-Apr-18 19:07
Read this thread.
652
cladking
18-Apr-18 18:02
Re: Be my guest ...
706
Manu
17-Apr-18 22:53
Re: Be my guest ...
662
Corpuscles
18-Apr-18 00:00
Re: Be my guest ...
705
Hanslune
18-Apr-18 00:35
Re: Be my guest ...
695
Corpuscles
18-Apr-18 01:22
Re: Be my guest ...
689
cladking
18-Apr-18 01:40
Re: Be my guest ...
668
Corpuscles
18-Apr-18 03:15
Re: Be my guest ...
697
cladking
18-Apr-18 04:14
Re: Be my guest ...
710
Corpuscles
18-Apr-18 04:59
Re: Be my guest ...
674
Hanslune
18-Apr-18 05:51
Re: Be my guest ...
721
Warwick
18-Apr-18 15:59
Re: Be my guest ...
686
cladking
18-Apr-18 16:20
Re: Be my guest ...
698
Warwick
19-Apr-18 15:13
Re: Be my guest ...
685
Thanos5150
19-Apr-18 20:10
Re: Be my guest ...
714
Warwick
20-Apr-18 15:40
Re: Be my guest ...
697
cladking
18-Apr-18 01:27
Re: Be my guest ...
660
Corpuscles
18-Apr-18 02:28
Re: Be my guest ...
721
cladking
18-Apr-18 03:43
Re: Be my guest ...
700
sfbey
18-Apr-18 14:13
Re: Be my guest ...
677
cladking
18-Apr-18 02:07
Re: Be my guest ...
684
Manu
18-Apr-18 17:53
Re: Be my guest ...
654
cladking
18-Apr-18 18:51
Re: Be my guest ...
688
cladking
19-Apr-18 13:44
Re: Proof Ancient People Were not Superstitious!
788
Manu
18-Apr-18 00:17
Re: Proof Ancient People Were not Superstitious!
646
Hanslune
18-Apr-18 00:45
Re: Proof Ancient People Were not Superstitious!
650
Warwick
18-Apr-18 01:02
Re: Proof Ancient People Were not Superstitious!
677
cladking
18-Apr-18 01:53
Re: Proof Ancient People Were not Superstitious!
653
Hanslune
18-Apr-18 02:19
Re: Proof Ancient People Were not Superstitious!
652
cladking
18-Apr-18 04:17
Re: Proof Ancient People Were not Superstitious!
685
Hanslune
18-Apr-18 05:42
Rephrasing of Proof.
887
cladking
18-Apr-18 14:45
They Simply Didn't Have the Words.
808
cladking
18-Apr-18 15:25
Re: They Simply Didn't Have the Words.
711
SallyA
20-Apr-18 02:16
Re: They Simply Didn't Have the Words.
671
cladking
20-Apr-18 13:28
Re: They Simply Didn't Have the Words.
676
SallyA
20-Apr-18 18:18
Re: They Simply Didn't Have the Words.
686
cladking
20-Apr-18 19:28
Re: They Simply Didn't Have the Words.
641
Hanslune
21-Apr-18 14:08
Re: They Simply Didn't Have the Words.
651
cladking
21-Apr-18 14:49
Re: They Simply Didn't Have the Words.
722
Hanslune
21-Apr-18 16:37
Re: They Simply, REALLY understood sound, but heiroglyphs were visual . . . Harmonics & Heiroglyphs
658
SallyA
20-Apr-18 22:06
Re: They Simply Didn't Have the Words. . .INFO_GRAPHIC
634
SallyA
22-Apr-18 01:51
Re: Proof Ancient People Were not Superstitious!
527
cladking
29-Dec-18 04:08
Re: Proof Ancient People Were not Superstitious!
682
Hanslune
18-Apr-18 02:53
Re: Proof Ancient People Were not Superstitious!
679
SallyA
18-Apr-18 03:00
Re: Proof Ancient People Were not Superstitious!
680
cladking
18-Apr-18 04:20
Re: Proof Ancient People Were not Superstitious!
685
Hanslune
18-Apr-18 05:36
Re: Proof Ancient People Were not Superstitious!
696
Hanslune
18-Apr-18 14:27
Re: Proof Ancient People Were not Superstitious!
666
cladking
18-Apr-18 15:01
Poor Bumpkin.
729
cladking
18-Apr-18 15:12
Re: Poor Bumpkin.
685
Hanslune
21-Apr-18 14:04
Cue Hanlune.
713
cladking
18-Apr-18 22:11
Re: Cue Hanlune.
760
Hanslune
21-Apr-18 19:27
Proven By Every Word in the Pyramid Texts!
703
cladking
19-Apr-18 14:39
Re: Proven By Every Word NOT in the Pyramid Texts!
698
Barbelo
19-Apr-18 20:53
Re: Proven By Every Word NOT in the Pyramid Texts!
672
cladking
19-Apr-18 21:27
Re: Proven By Every Word NOT in the Pyramid Texts!
690
Eddie Larry
19-Apr-18 21:43
Re: Proven By Every Word NOT in the Pyramid Texts!
687
cladking
19-Apr-18 21:47
Re: Proven By Every Word NOT in the Pyramid Texts!
660
Hanslune
21-Apr-18 14:13
Re: Proven By Every Word NOT in the Pyramid Texts!
691
cladking
21-Apr-18 14:55
Re: Proven By Every Word NOT in the Pyramid Texts!
679
Hanslune
21-Apr-18 16:44
Re: Proven By Every Word NOT in the Pyramid Texts!
643
cladking
21-Apr-18 17:17
Re: Proven By Every Word NOT in the Pyramid Texts!
676
Hanslune
21-Apr-18 17:36
Re: Proven By Every Word NOT in the Pyramid Texts!
705
cladking
21-Apr-18 18:37
Re: Proven By Every Word NOT in the Pyramid Texts!
737
Hanslune
21-Apr-18 19:05
Pathology Is Proven By Every Word NOT in the Pyramid Texts!
697
Barbelo
20-Apr-18 00:54
Re: Pathology Is Proven By Every Word NOT in the Pyramid Texts!
692
cladking
20-Apr-18 13:54
Stop it!
678
Warwick
20-Apr-18 15:39
Re: Stop it!
662
cladking
20-Apr-18 17:07
Re: Pathology Is Proven By Every Word NOT in the Pyramid Texts!
719
cladking
20-Apr-18 17:04
Am I Mad Enough, Professor?
722
Barbelo
20-Apr-18 21:18
Rachmaninoff . . . its still piano . . . look at Salt Lake's amazing organ!
689
SallyA
20-Apr-18 22:20
Re: Rachmaninoff . . . its still piano . . . look at Salt Lake's amazing organ!
748
Barbelo
20-Apr-18 23:04
1000's of More Words Unattested.
679
cladking
21-Apr-18 14:59
Re: 1000's of More Words Unattested.
773
Hanslune
21-Apr-18 16:24
Re: 1000's of More Words Unattested.
706
cladking
21-Apr-18 18:19
Re: 1000's of More Words Unattested.
694
Hanslune
21-Apr-18 19:02
Re: 1000's of More Words Unattested.
721
cladking
21-Apr-18 23:58
Re: 1000's of More Words Unattested.
691
Hanslune
22-Apr-18 01:07
Re: 1000's of More Words Unattested.
792
cladking
22-Apr-18 02:27
Re: Ancient Consciousness, world sites,....Communication
690
Thunderbird
25-Apr-18 15:09
Re: Ancient Consciousness, world sites,....Communication
718
cladking
25-Apr-18 22:02
Re: Ancient Consciousness, world sites,....Communication
691
Thunderbird
26-Apr-18 00:36
Re: Proof Ancient People Were not Superstitious!
648
cladking
04-May-18 16:02
Re: Proof Ancient People Were not Superstitious!
698
Eddie Larry
04-May-18 16:23
Re: Proof Ancient People Were not Superstitious!
652
cladking
04-May-18 20:41
Re: Proof Ancient People Were not Superstitious!
674
Eddie Larry
04-May-18 23:43
Get Some Fig Leaves Already!
676
cladking
05-May-18 01:22
Re: Get Some Fig Leaves Already!
690
Eddie Larry
05-May-18 02:32
Re: Get Some Fig Leaves Already!
615
cladking
05-May-18 14:02
Re: Get Some Fig Leaves Already!
684
Eddie Larry
05-May-18 14:31
Re: Get Some Fig Leaves Already!
678
cladking
06-May-18 00:50
Re: Get Some Fig Leaves Already!
661
Eddie Larry
06-May-18 13:35
Re: Get Some Fig Leaves Already!
658
cladking
06-May-18 13:47
Re: Get Some Fig Leaves Already!
641
Eddie Larry
07-May-18 22:36
Re: Get Some Fig Leaves Already!
692
cladking
08-May-18 02:08
Wordsof Superstition
678
Warwick
08-May-18 16:50
Re: Wordsof Superstition
630
cladking
08-May-18 19:29
Re: Get Some Fig Leaves Already!
663
Eddie Larry
08-May-18 19:55
Re: Get Some Fig Leaves Already!
645
cladking
08-May-18 20:25
Re: Get Some Fig Leaves Already!
678
Warwick
08-May-18 20:34
Re: Get Some Fig Leaves Already!
637
cladking
08-May-18 21:32
Re: Get Some Fig Leaves Already!
673
cladking
06-May-18 13:37
Re: Get Some Fig Leaves Already!
698
Eddie Larry
07-May-18 22:39
Re: Get Some Fig Leaves Already!
793
cladking
08-May-18 21:40
Re: Proof Ancient People Were not Superstitious!
655
cladking
09-Sep-18 01:11
Re: Proof Ancient People Were not Superstitious!
641
cladking
09-Sep-18 01:36
Re: Proof Ancient People Were not Superstitious!
642
engbren
10-Sep-18 05:28
Re: Proof Ancient People Were not Superstitious!
600
cladking
11-Sep-18 01:24
Re: Proof Ancient People Were not Superstitious!
638
engbren
11-Sep-18 05:14
Re: Proof Ancient People Were not Superstitious!
618
cladking
11-Sep-18 19:12
Re: Proof Ancient People Were not Superstitious!
719
cladking
12-Sep-18 02:32
Re: Proof Ancient People Were not Superstitious!
666
D-Archer
09-Sep-18 10:50
Re: Proof Ancient People Were not Superstitious!
557
nemomen
12-Sep-18 01:18
Re: Proof Ancient People Were not Superstitious!
669
cladking
12-Sep-18 01:35
Re: Proof Ancient People Were not Superstitious!
606
Hanslune
14-Sep-18 00:03
Re: Proof Ancient People Were not Superstitious!
657
engbren
15-Sep-18 15:49
Re: Proof Ancient People Were not Superstitious!
680
Manu
15-Sep-18 17:57
Re: Proof Ancient People Were not Superstitious!
613
Hanslune
16-Sep-18 05:45
Re: Proof Ancient People Were not Superstitious!
599
Manu
20-Sep-18 04:43
Insightful
605
Barbelo
20-Sep-18 06:37
Re: Insightful
581
cladking
20-Sep-18 21:32
Re: Insightful
586
Barbelo
20-Sep-18 21:54
Re: Insightful
582
cladking
21-Sep-18 14:10
Re: Insightful
608
Barbelo
21-Sep-18 20:55
Re: Proof Ancient People Were not Superstitious!
650
cladking
20-Sep-18 14:32
Re: Proof Ancient People Were not Superstitious!
645
engbren
16-Sep-18 14:59
Re: Proof Ancient People Were not Superstitious!
591
cladking
20-Sep-18 21:23
Re: Proof Ancient People Were not Superstitious!
656
cladking
15-Sep-18 18:36
So What Were Ancient People Really Like?
769
cladking
14-Sep-18 01:40
Re: So What Were Ancient People Really Like?
580
cladking
18-Sep-18 14:15
Re: So What Were Ancient People Really Like?
604
DavidK
18-Sep-18 14:34
Re: So What Were Ancient People Really Like?
663
cladking
18-Sep-18 19:05
Re: So What Were Ancient People Really Like?
636
cladking
19-Sep-18 02:57
Re: So What Were Ancient People Really Like?
678
cladking
19-Sep-18 03:03
Re: So What Were Ancient People Really Like?
495
cladking
08-Jan-19 20:54
Re: So What Were Ancient People Really Like?
467
cladking
11-Jan-19 16:19
Re: So What Were Ancient People Really Like?
499
Warwick
11-Jan-19 21:23
Re: So What Were Ancient People Really Like?
561
cladking
11-Jan-19 22:15
I stand corrected..
454
Warwick
14-Jan-19 19:54
Re: So What Were Ancient People Really Like?
571
cladking
17-Jan-19 01:03
Re: So What Were Ancient People Really Like?
709
cladking
11-Oct-18 14:29
Ancient People Though the Eyes of Less Ancients.
702
cladking
12-Oct-18 16:56
Re: Ancient People Though the Eyes of Less Ancients.
518
cladking
29-Dec-18 04:21
Re: Ancient People Though the Eyes of Less Ancients.
513
Brian Patterson
29-Dec-18 04:39
Re: Ancient People Though the Eyes of Less Ancients.
521
cladking
29-Dec-18 05:01
Re: Ancient People Though the Eyes of Less Ancients.
509
Warwick
02-Jan-19 04:28
Re: Ancient People Though the Eyes of Less Ancients.
540
cladking
02-Jan-19 05:13
Re: Ancient People Though the Eyes of Less Ancients.
479
Warwick
02-Jan-19 05:54
What Hate?
461
Warwick
02-Jan-19 05:59
Re: What Hate?
457
cladking
02-Jan-19 14:40
Proof Egyptologists Are Superstitious.
492
cladking
02-Jan-19 19:00
Re: Proof Egyptologists Are Superstitious.
456
cladking
02-Jan-19 19:19
Re: Proof Egyptologists Are Superstitious.
444
Warwick
02-Jan-19 19:20
Re: Proof Egyptologists Are Superstitious.
509
cladking
02-Jan-19 19:36
Re: Proof Egyptologists Are Superstitious.
479
Warwick
02-Jan-19 19:43
I Think You Think Too Much. ;) n/t
472
cladking
02-Jan-19 19:49
Re: I Think You Think Too Much. ;) n/t
506
Warwick
02-Jan-19 19:59
Re: I Think You Think Too Much. ;) n/t
497
Warwick
02-Jan-19 20:14
Re: I Think You Think Too Much. ;) n/t
511
cladking
02-Jan-19 21:12
Re: I Think You Think Too Much. ;) n/t
514
Warwick
03-Jan-19 06:16
Re: I Think You Think Too Much. ;) n/t
483
cladking
03-Jan-19 15:10
Re: Ancient People Though the Eyes of Less Ancients.
512
cladking
02-Jan-19 14:52
Re: Proof Ancient People Were not Superstitious!
622
cladking
19-Sep-18 14:31
Re: Proof Ancient People Were not Superstitious!
554
Corpuscles
19-Sep-18 23:54
Re: Proof Ancient People Were not Superstitious!
616
cladking
20-Sep-18 01:30
Re: Proof Ancient People Were not Superstitious!
601
cladking
21-Sep-18 14:24
Re: Proof Ancient People Were not Superstitious!
624
cladking
22-Sep-18 00:23
Re: Proof Ancient People Were not Superstitious!
705
Manu
22-Sep-18 14:13
Re: Proof Ancient People Were not Superstitious!
591
cladking
22-Sep-18 17:15
Re: Proof Ancient People Were not Superstitious!
691
Manu
23-Sep-18 13:18
Re: Proof Ancient People Were not Superstitious!
585
cladking
23-Sep-18 14:30
Re: Proof Ancient People Were not Superstitious!
581
DUNE
23-Sep-18 14:38
Re: Proof Ancient People Were not Superstitious!
607
Manu
23-Sep-18 15:31
Lever Holes
564
Barbelo
23-Sep-18 21:00
Re: Lever Holes
556
Manu
23-Sep-18 21:30
Re: Lever Holes
588
Barbelo
23-Sep-18 21:50
Re: Proof Ancient People Were not Superstitious!
576
Manu
23-Sep-18 15:37
Re: Proof Ancient People Were not Superstitious!
566
DUNE
23-Sep-18 16:57
Basalt Platform
583
Barbelo
23-Sep-18 20:54
Re: Basalt Platform
616
DUNE
23-Sep-18 22:41
Re: Basalt Platform
617
Barbelo
24-Sep-18 02:21
Re: Proof Ancient People Were not Superstitious!
680
cladking
24-Sep-18 14:05
An Advanced State
609
Barbelo
20-Sep-18 01:32
Re: An Advanced State
604
Corpuscles
20-Sep-18 02:11
How Much Proof is Needed?
624
cladking
29-Sep-18 02:49
Re: How Much Proof is Needed?
573
eyeofhorus33
29-Sep-18 11:30
Re: How Much Proof is Needed?
604
cladking
29-Sep-18 13:00
What you will answer every single question put to you?
593
Hanslune
28-Nov-18 06:21
Brand New Nonsense!
700
cladking
29-Sep-18 13:15
Your very special brand of nonsense!
612
eyeofhorus33
04-Oct-18 21:26
Re: Your very special brand of nonsense!
619
cladking
05-Oct-18 02:26
Re: Your very special brand of nonsense!
643
eyeofhorus33
05-Oct-18 13:20
Re: Your very special brand of nonsense!
692
cladking
05-Oct-18 14:12
A new claim by Cladking we await the evidence......
558
Hanslune
06-Oct-18 05:38
This thread is the evidence.
618
cladking
06-Oct-18 13:18
Your opinion isn't evidence
563
Hanslune
06-Oct-18 15:53
Re: Your opinion isn't evidence
541
cladking
06-Oct-18 16:21
Re: Your opinion isn't evidence and repeating it doesn't help
574
Hanslune
06-Oct-18 17:38
Re: Your opinion isn't evidence and repeating it doesn't help
548
cladking
06-Oct-18 18:13
Re: Your opinion isn't evidence and repeating it doesn't help
555
Hanslune
06-Oct-18 19:23
Re: Your opinion isn't evidence and repeating it doesn't help
563
cladking
06-Oct-18 20:22
Re: Your opinion isn't evidence and repeating it doesn't help
582
Hanslune
06-Oct-18 21:42
Re: Your opinion isn't evidence and repeating it doesn't help
593
cladking
06-Oct-18 22:28
Re: Your opinion isn't evidence and repeating it doesn't help
552
cladking
06-Oct-18 18:23
Cladking doesn't know what Metaphysics is
581
Hanslune
06-Oct-18 19:27
Re: Cladking doesn't know what Metaphysics is
585
cladking
06-Oct-18 19:53
Re: Cladking doesn't know what Metaphysics is
597
eyeofhorus33
06-Oct-18 21:12
Re: Cladking doesn't know what Metaphysics is
542
Hanslune
06-Oct-18 21:13
Re: Cladking doesn't know what Metaphysics is
652
cladking
06-Oct-18 21:44
Re: Cladking doesn't know what Metaphysics is
571
Hanslune
07-Oct-18 14:39
Re: Cladking doesn't know what Metaphysics is
548
cladking
07-Oct-18 15:45
Cladking takes back a false claim of infallibility
623
Hanslune
07-Oct-18 15:55
Re: Cladking takes back a false claim of infallibility
574
cladking
07-Oct-18 21:54
Re: Cladking takes back a false claim of infallibility
566
Corpuscles
07-Oct-18 23:13
Re: Cladking takes back a false claim of infallibility
549
cladking
08-Oct-18 00:22
Re: Cladking takes back a false claim of infallibility
570
Hanslune
08-Oct-18 02:08
Re: Cladking takes back a false claim of infallibility
568
Corpuscles
08-Oct-18 05:10
Cladking is simply not worth talking too
566
Hanslune
08-Oct-18 06:13
Re: Cladking takes back a false claim of infallibility
593
cladking
08-Oct-18 13:52
Re: Cladking takes back a false claim of infallibility
544
cladking
08-Oct-18 00:47
Re: Cladking takes back a false claim of infallibility
566
Hanslune
08-Oct-18 01:51
Re: Cladking takes back a false claim of infallibility
557
Hanslune
08-Oct-18 01:33
Re: Cladking takes back a false claim of infallibility
519
Corpuscles
07-Oct-18 22:58
Re: Cladking takes back a false claim of infallibility
551
Hanslune
08-Oct-18 01:53
Re: Cladking takes back a false claim of infallibility
569
Corpuscles
09-Oct-18 20:22
Re: Cladking takes back a false claim of infallibility
643
cladking
09-Oct-18 20:28
Re: Cladking doesn't know what Metaphysics is
573
cladking
07-Oct-18 16:03
Cladking makes excuses for not publishing his research
599
Hanslune
07-Oct-18 17:47
Re: Cladking doesn't know what Metaphysics is
612
eyeofhorus33
09-Oct-18 18:44
Re: Cladking doesn't know what Metaphysics is
589
cladking
09-Oct-18 20:17
Re: Cladking doesn't know what Metaphysics is
608
cladking
10-Oct-18 13:58
Re: Cladking doesn't know what Metaphysics is
555
Hanslune
07-Oct-18 14:31
Re: Cladking doesn't know what Metaphysics is
637
cladking
07-Oct-18 14:55
Re: Cladking doesn't know what Metaphysics is
599
Hanslune
06-Oct-18 21:15
Re: Proof Ancient People Were not Superstitious!
501
cladking
03-Jan-19 15:36
Re: Proof Ancient People Were not Superstitious!
496
cladking
08-Feb-19 15:32
End of Thread
506
Warwick
08-Feb-19 19:40
Re: End of Thread
479
cladking
08-Feb-19 21:25
Re: End of Thread
560
Warwick
09-Feb-19 03:20
Re: End of Thread
621
cladking
13-Feb-19 03:16
Re: End of Thread
359
Hanslune
01-May-19 18:54
Re: Proof Ancient People Were not Superstitious!
417
cladking
26-Apr-19 20:57
Re: Proof Ancient People Were not Superstitious!
386
Warwick
29-Apr-19 16:31
...So get linguists out of Giza.
397
cladking
29-Apr-19 17:22
Re: ...So get linguists out of Giza.
382
Warwick
29-Apr-19 17:38
Re: ...So get linguists out of Giza.
362
cladking
30-Apr-19 17:54
I hate to repeat myself but...
360
Warwick
30-Apr-19 18:18
Re: I hate to repeat myself but...
369
cladking
30-Apr-19 18:57
Re: I hate to repeat myself but...
368
Warwick
30-Apr-19 19:22
The power of opinions
360
Hanslune
30-Apr-19 23:56
Re: The power of opinions
388
cladking
01-May-19 00:21
Show us were the funicular ran on a map Cladking
383
Hanslune
01-May-19 02:16
I'm keen to see an answer to this, too, Sam! (n/t)
346
eyeofhorus33
01-May-19 18:13
Re: I'm keen to see an answer to this, too, Sam! (n/t)
355
cladking
02-May-19 13:54
What about the 'water collection device'? Cladking
362
Hanslune
02-May-19 14:12
Re: What about the 'water collection device'? Cladking
362
cladking
02-May-19 14:23
Re: What about the 'water collection device'? Cladking
430
Hanslune
02-May-19 14:54
Re: What about the 'water collection device'? Cladking
358
cladking
02-May-19 16:13
You forget there was no Geyser Sam
344
Hanslune
02-May-19 16:38
Re: You forget there was no Geyser Sam
433
cladking
02-May-19 18:26
Re: Show us were the funicular ran on a map Cladking
358
Eddie Larry
01-May-19 18:19
Re: Show us were the funicular ran on a map Cladking
360
Hanslune
01-May-19 18:42
Re: Show us were the funicular ran on a map Cladking
467
cladking
01-May-19 19:02
Put it on a map Cladking it makes no sense on paper
385
Hanslune
01-May-19 20:52
Warwick, eyeofhorus33 & eddie Larry - a question
373
Hanslune
01-May-19 21:36
MY answer, better late than never
368
Warwick
19-May-19 16:53
Egyptology = Irrelevant.
364
cladking
20-May-19 15:46
Cladking = Irrelevant.
350
Warwick
20-May-19 18:15
Re: Cladking = Irrelevant.
352
cladking
20-May-19 18:43
The smell of burning denim
377
Warwick
20-May-19 18:59
Re: The smell of burning denim
347
cladking
20-May-19 19:28
Re: The smell of burning denim
381
Warwick
20-May-19 19:56
Proof Modern People Are Superstitious!
391
cladking
22-May-19 13:41
Re: Proof Modern People Are Superstitious!
340
Warwick
22-May-19 17:09
Re: Proof Modern People Are Superstitious!
361
cladking
22-May-19 17:30
Evidence please
345
Warwick
22-May-19 18:00
Re: Evidence please
342
cladking
22-May-19 18:34
Re: Proof Modern People Are Superstitious!
350
Thanos5150
22-May-19 22:07
Nothing to See Here Folks.
386
cladking
23-May-19 00:06
Vote???.
345
Warwick
23-May-19 18:19
Re: Vote???.
351
cladking
23-May-19 18:23
Re: Vote???.
360
Warwick
24-May-19 18:18
Re: Vote???.
342
cladking
24-May-19 19:42
Re: Vote???.
367
Warwick
27-May-19 17:37
Re: Vote???.
426
cladking
28-May-19 02:02
calling English language experts
420
Warwick
28-May-19 17:07
Alas
357
Warwick
29-May-19 18:45
Re: Alas
369
cladking
30-May-19 01:00
Re: Alas
343
Warwick
30-May-19 18:54
Re: Alas
422
cladking
31-May-19 00:11
Re: Put it on a map Cladking it makes no sense on paper
395
cladking
01-May-19 22:28
45 meter drop moves it 45' what about the other 700 meters?
341
Hanslune
02-May-19 14:34
Confusion!
381
cladking
02-May-19 14:57
Real smooth Sam real smooth plan
359
Hanslune
02-May-19 15:06
Re: Real smooth Sam real smooth plan
353
cladking
02-May-19 15:19
The rocks just move themselves......
361
Hanslune
02-May-19 15:35
Re: The rocks just move themselves......
353
cladking
02-May-19 18:03
CIF: Cladking's Idea Fails
336
Hanslune
02-May-19 15:01
Re: CIF: Cladking's Idea Fails
351
cladking
02-May-19 15:29
Re: CIF: Cladking's Idea Fails
358
Hanslune
02-May-19 15:45
Re: CIF: Cladking's Idea Fails
347
cladking
02-May-19 18:18
Metaphysic hypocrite
355
Hanslune
01-May-19 00:15
Re: Metaphysic hypocrite
376
cladking
02-May-19 14:36
Where is your experiment showing how funiculars at Giza work?
406
Hanslune
02-May-19 14:51
As Soon as I'm done Proving 2 + 2 = 4.... n/t
349
cladking
02-May-19 18:20
Re: I hate to repeat myself but...
373
Hanslune
30-Apr-19 23:51
Re: I hate to repeat myself but...
388
Warwick
01-May-19 16:51
Re: I hate to repeat myself but...
415
cladking
01-May-19 17:56
Show us were the G2 funicular ran on a map Cladking
381
Hanslune
01-May-19 18:49
Re: Proof Ancient People Were not Superstitious!
703
cladking
01-Sep-19 22:18
Stick a Fork in it!
395
cladking
25-Jan-20 23:29
Hobby-horsing until everyone screams
224
Hanslune
26-Jan-20 00:09
Stick a Fork in Him.
240
cladking
26-Jan-20 00:25
Endless repetition = failure
220
Hanslune
26-Jan-20 05:12
Re: Stick a Fork in it!
249
cladking
26-Jan-20 15:00
Re: Stick a Fork in it!
238
Glass Jigsaw
26-Jan-20 15:48
Re: Stick a Fork in it!
237
cladking
26-Jan-20 21:36
Re: Stick a Fork in it!
209
Hanslune
27-Jan-20 02:03
Re: Stick a Fork in it!
216
Hanslune
27-Jan-20 01:57
Re: Stick a Fork in it!
213
Glass Jigsaw
27-Jan-20 19:51
Re: Stick a Fork in it!
218
Hanslune
27-Jan-20 22:37
Re: Stick a Fork in it!
198
cladking
27-Jan-20 23:14
Re: Stick a Fork in it!
205
Hanslune
27-Jan-20 23:54
Re: Stick a Fork in it!
198
Corpuscles
27-Jan-20 23:54
Re: Stick a Fork in it!
200
Hanslune
28-Jan-20 00:09
Re: Stick a Fork in it!
202
thinkitover
29-Jan-20 17:32
Re: Stick a Fork in it!
195
Warwick
29-Jan-20 17:52
Re: Stick a Fork in it!
209
cladking
29-Jan-20 18:08
Re: Stick a Fork in it!
229
Hanslune
27-Jan-20 02:15
Re: Stick a Fork in it!
242
cladking
27-Jan-20 20:58
Re: Stick a Fork in it!
225
Corpuscles
27-Jan-20 21:57
Re: Stick a Fork in it!
219
Hanslune
27-Jan-20 22:28
Warning!
199
Warwick
28-Jan-20 21:39
Re: Warning!
189
Hanslune
28-Jan-20 22:20
Re: Stick a Fork in it!
226
cladking
28-Jan-20 22:53
Re: Stick a Fork in it!
227
cladking
28-Jan-20 22:59
Always read the incantations in context
201
Hanslune
29-Jan-20 02:56
Re: Always read the incantations in context
217
Corpuscles
29-Jan-20 03:27
Re: Always read the incantations in context
217
Martin Stower
29-Jan-20 04:11
Re: Always read the incantations in context
193
Hanslune
29-Jan-20 05:47
Re: Always read the incantations in context
192
Hanslune
29-Jan-20 05:44
Re: Stick a Fork in it!
234
Corpuscles
29-Jan-20 00:17
Re: Stick a Fork in it!
204
cladking
29-Jan-20 02:06
False fantasy information presented as fact.....
205
Hanslune
29-Jan-20 02:40
Re: False fantasy information presented as fact.....
209
cladking
29-Jan-20 03:15
Cladking admits he just makes up meanings for the AE words
218
Hanslune
29-Jan-20 05:39
Re: Cladking admits he just makes up meanings for the AE words
203
Corpuscles
29-Jan-20 06:45
Re: Cladking admits he just makes up meanings for the AE words
191
Warwick
29-Jan-20 17:21
Re: Cladking admits he just makes up meanings for the AE words
203
Hanslune
29-Jan-20 18:51
Re: Cladking admits he just makes up meanings for the AE words
199
Hanslune
29-Jan-20 18:48
Re: Stick a Fork in it!
206
cladking
29-Jan-20 02:24
Pompous & pretentious
185
Hanslune
29-Jan-20 02:50
A picture of what happens when an idea fails
201
Hanslune
27-Jan-20 22:51
Re: A picture of what happens when an idea fails
219
cladking
27-Jan-20 23:10
Run from the questions Cladking RUN RUN! LOL
216
Hanslune
27-Jan-20 23:56
Re: Run from the questions Cladking RUN RUN! LOL
228
Corpuscles
28-Jan-20 00:12
Re: Run from the questions Cladking RUN RUN! LOL
203
Hanslune
28-Jan-20 01:00
the only answer you can expect
201
Warwick
28-Jan-20 21:33
Re: the only answer you can expect
196
Hanslune
28-Jan-20 22:10
Re: A picture of what happens when an idea fails
228
cladking
27-Jan-20 23:19
You need to prove that Gods doesn't mean Gods
210
Hanslune
28-Jan-20 00:07
Definition of consciousness
236
Hanslune
28-Jan-20 01:06
Re: Definition of consciousness
203
cladking
28-Jan-20 21:20
..and he resorts to gibberish & blatant contradiction
184
Hanslune
28-Jan-20 22:07
Re: ..and he resorts to gibberish & blatant contradiction
180
cladking
28-Jan-20 23:07
Running from the questions Cladking? They will be repeated until answered
218
Hanslune
29-Jan-20 03:01
Where are the words in the PT Cladking?
207
Hanslune
29-Jan-20 06:02
Re: Where are the words in the PT Cladking?
208
Warwick
29-Jan-20 17:55
Re: Where are the words in the PT Cladking?
202
cladking
29-Jan-20 18:16
Where are words 'ancient science and langauge' in the PT Cladking??
203
Hanslune
29-Jan-20 18:36
axiomatic
207
Warwick
29-Jan-20 18:49
Re: axiomatic
212
Hanslune
29-Jan-20 18:52
Re: Stick a Fork in it!
239
cladking
29-Jan-20 20:49
Try answering questions with something called evidence Cladking
215
Hanslune
29-Jan-20 21:34
Re: Try answering questions with something called evidence Cladking
198
cladking
29-Jan-20 22:28
Re: Try answering questions with something called evidence Cladking
225
Hanslune
29-Jan-20 22:53
Re: Try answering questions with something called evidence Cladking
219
cladking
30-Jan-20 02:50
No Cladking you don't get to 'judge' your own ideas
213
Hanslune
30-Jan-20 06:00
Re: No Cladking you don't get to 'judge' your own ideas
232
cladking
30-Jan-20 16:32
That is why you won't experiment by substituting your meanings for words in the PT
231
Hanslune
30-Jan-20 20:35
...But there are Still no Abstractions.
218
cladking
01-Feb-20 19:39
Cladking demonstrates how to contradict himself
204
Hanslune
02-Feb-20 02:51
Re: Cladking demonstrates how to contradict himself
204
cladking
02-Feb-20 03:59
Re: Cladking demonstrates how to contradict himself
214
Hanslune
02-Feb-20 06:47
Re: Cladking demonstrates how to contradict himself
194
cladking
02-Feb-20 04:12
Re: Cladking demonstrates how to contradict himself
216
Hanslune
02-Feb-20 06:50
Re: ...But there are Still no Abstractions.
198
Warwick
02-Feb-20 18:50
Re: ...But there are Still no Abstractions.
208
cladking
02-Feb-20 21:02
Re: ...But there are Still no Abstractions.
211
Warwick
02-Feb-20 22:04
Cladking trying to masquerade as a knowledgeable person
197
Hanslune
02-Feb-20 22:23
Re: ...But there are Still no Abstractions.
329
cladking
02-Feb-20 22:31
Abstaction seen everywhere but in Cladking's world
191
Hanslune
03-Feb-20 16:24
Re: ...But there are Still no Abstractions.
209
Warwick
03-Feb-20 18:07
Re: ...But there are Still no Abstractions.
198
cladking
03-Feb-20 18:59
Re: ...But there are Still no Abstractions.
179
Warwick
03-Feb-20 19:50
Re: ...But there are Still no Abstractions.
198
cladking
03-Feb-20 20:16
Re: ...But there are Still no Abstractions.
222
Martin Stower
03-Feb-20 20:33
Re: ...But there are Still no Abstractions.
192
cladking
03-Feb-20 20:48
Re: ...But there are Still no Abstractions.
223
Martin Stower
03-Feb-20 21:03
Re: ...But there are Still no Abstractions.
196
cladking
03-Feb-20 21:33
Re: ...But there are Still no Abstractions.
182
Warwick
03-Feb-20 21:44
Re: ...But there are Still no Abstractions.
184
cladking
03-Feb-20 22:59
Re: ...But there are Still no Abstractions.
182
Hanslune
04-Feb-20 17:17
Re: ...But there are Still no Abstractions.
223
Martin Stower
03-Feb-20 22:15
Re: ...But there are Still no Abstractions.
217
cladking
03-Feb-20 22:46
Cladking never provides his data or research
193
Hanslune
03-Feb-20 22:52
Re: ...But there are Still no Abstractions.
234
Martin Stower
04-Feb-20 14:38
Re: ...But there are Still no Abstractions.
195
cladking
04-Feb-20 14:53
Re: ...But there are Still no Abstractions.
213
Martin Stower
04-Feb-20 18:55
Re: ...But there are Still no Abstractions.
185
cladking
04-Feb-20 15:04
Re: ...But there are Still no Abstractions.
196
cladking
04-Feb-20 15:10
Re: ...But there are Still no Abstractions.
211
cladking
04-Feb-20 15:23
Re: ...But there are Still no Abstractions.
212
Martin Stower
04-Feb-20 16:04
Re: ...But there are Still no Abstractions.
202
cladking
04-Feb-20 16:20
You are screaming like a lunatic Cladking - again
190
Hanslune
04-Feb-20 17:12
Re: ...But there are Still no Abstractions.
201
Warwick
05-Feb-20 18:32
Dinner is Served.
216
cladking
05-Feb-20 19:32
Cladking back to repeating his earlier lies
192
Hanslune
05-Feb-20 19:42
Re: Dinner is Served.
191
Warwick
06-Feb-20 18:45
Re: Dinner is Served.
179
cladking
06-Feb-20 20:03
Re: Dinner is Served.
194
Warwick
06-Feb-20 20:29
Re: ...But there are Still no Abstractions.
176
Warwick
03-Feb-20 20:46
Re: ...But there are Still no Abstractions.
193
cladking
03-Feb-20 20:58
Re: ...But there are Still no Abstractions.
177
Warwick
03-Feb-20 21:14
Re: ...But there are Still no Abstractions.
203
cladking
03-Feb-20 21:19
taking baby steps
201
Warwick
03-Feb-20 21:36
Re: taking baby steps
200
Hanslune
03-Feb-20 22:22
Re: taking baby steps
192
cladking
03-Feb-20 22:57
You never try to communicate with Egyptologist Cladking
201
Hanslune
03-Feb-20 23:02
Re: taking baby steps
172
Warwick
04-Feb-20 18:27
Re: taking baby steps
184
cladking
04-Feb-20 18:45
Cladking is just trolling now
181
Hanslune
05-Feb-20 23:12
...you should try doing research Cladking
196
Hanslune
03-Feb-20 22:49
Re: ...you should try doing research Cladking
190
cladking
03-Feb-20 23:03
YOU never asked the question Cladking
192
Hanslune
03-Feb-20 23:09
Zipf's Law
191
Corpuscles
03-Feb-20 21:17
Re: Zipf's Law
194
Warwick
03-Feb-20 21:24
Re: Zipf's Law
196
cladking
03-Feb-20 21:28
Re: Zipf's Law
185
Corpuscles
03-Feb-20 22:05
Zipf's Law yet another piece of science Cladking lies about
191
Hanslune
03-Feb-20 22:19
Re: Zipf's Law yet another piece of science Cladking lies about
190
Corpuscles
03-Feb-20 22:42
Re: Zipf's Law yet another piece of science Cladking lies about
194
cladking
03-Feb-20 22:54
Re: Zipf's Law yet another piece of science Cladking lies about
199
Hanslune
03-Feb-20 22:55
Re: Zipf's Law
207
cladking
03-Feb-20 22:49
Note Corpuscles how he is trying to change the subject
188
Hanslune
03-Feb-20 22:58
Re: Zipf's Law
202
Corpuscles
03-Feb-20 23:00
Re: Zipf's Law
199
cladking
03-Feb-20 23:08
Cladking making up stuff to avoid questions
188
Hanslune
03-Feb-20 23:13
Re: Zipf's Law
193
Corpuscles
03-Feb-20 23:30
The BBC
184
Warwick
04-Feb-20 18:50
Re: The BBC
191
cladking
04-Feb-20 18:58
Re: The BBC
185
Warwick
04-Feb-20 19:05
Re: The BBC
200
cladking
04-Feb-20 19:25
Re: The BBC
194
Warwick
04-Feb-20 19:45
Re: The BBC
209
cladking
04-Feb-20 19:55