Mysteries : The Official GrahamHancock.com forums
For serious discussion of the controversies, approaches and enigmas surrounding the origins and development of the human species and of human civilization. (NB: for more 'out there' posts we point you in the direction of the '
Paranormal & Supernatural
' Message Board).
Thanos5150 Wrote:
-------------------------------------------------------
>
Case for an Older Baalbek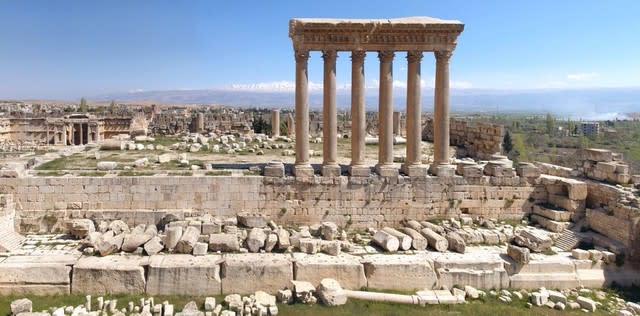 As much ado is made about the trilithon, there are very large blocks used topside as well, namely this one wall. In the background of the bottom picture we can see the blocks used to form the podium wall are rather pedestrian and typical for the period and Roman construction. Yet the foreground blocks are the size of box cars used to make a wall that apparently does not require it with no explanation why the two types of blocks were used.
On another note, the similarities to some of the blocks found in the Temple Mount in Jerusalem with those at Baalbek are too great to ignore.
These blocks are estimated in the 500-600 ton range. Regardless of the historicity of Solomon, it is no coincidence part of the construction of both Baalbek (as I suggest) and the Temple Mount are credited to him-this mythical supernaturally wealthy "super-king". This is not to say he actually built them as obviously this is little more than literary cultural appropriation of existing monuments by the later Hebrew writers, but that one such as him would be required to do so i.e. only someone as "great" as Solomon
could
build these things.
Sorry, only registered users may post in this forum.