Mysteries : The Official GrahamHancock.com forums
For serious discussion of the controversies, approaches and enigmas surrounding the origins and development of the human species and of human civilization. (NB: for more 'out there' posts we point you in the direction of the '
Paranormal & Supernatural
' Message Board).
charly Wrote:
-------------------------------------------------------
> The pyramid evolved from the mastaba; Djoser's
> original mastaba evolved into a stepped mastaba
> and then with Sekhemkhet a square grounplan was
> used thus creating the first step pyramid.
Sekhemkhet ruled only 6-7yrs and his "pyramid" was unfinished with only one step having been all but left as a mastaba. It is assumed it was intended to be a pyramid because he supposedly reigned after Djoser, a guy who built a stepped pyramid, and the construction technique was the same utilizing sloped accretion layers. Otherwise it is a mastaba. It is also assumed that Sekhemkhet is one and the same as Djoserty found on the Turin King List that places him directly after "Djoser" yet we do not know if this is true either.
The complex is definitely of period, however, regardless of whether the tomb was ever meant to be completed as a mastaba or pyramid:
And let's not forget that Sekhemkhet's pyramid is the location of the famed alabaster sarcophagus found blocked in the chamber and sealed yet when opened was empty: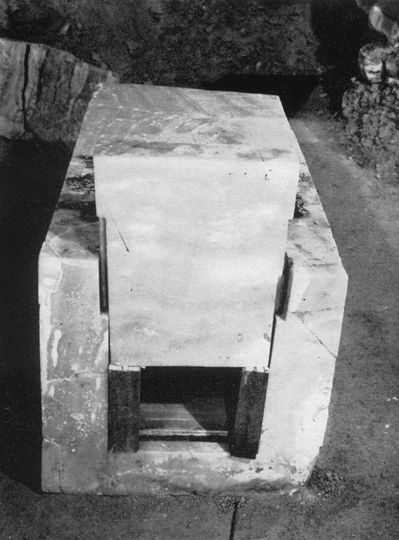 Edited 1 time(s). Last edit at 06-Jan-18 21:15 by Thanos5150.
Sorry, only registered users may post in this forum.