Mysteries : The Official GrahamHancock.com forums
For serious discussion of the controversies, approaches and enigmas surrounding the origins and development of the human species and of human civilization. (NB: for more 'out there' posts we point you in the direction of the '
Paranormal & Supernatural
' Message Board).
Barbelo Wrote:
-------------------------------------------------------
> Exactly!
>
> In fact I'd go even further.
>
> I'd humbly suggest that Racho also try not so hard
> to persuade alternative posters to waste their
> time in viewing any material which he has not
> fully viewed himself, analysed and come to a
> conclusion worthy of presenting to the board with
> appropriate screenshots - not time markers on a
> YouTube video.
"Worthy of presenting to the board", you must be kidding.
This is not a scholar's forum, it's for the general public. And if you don't mind, we'll each decide whether the videos are a waste of time or good subjects for discussion. We hardly need your judgement on it. We're not presenting theses here. And who's to say what "conclusion" would be "worthy" of the board? That would be subjective so I think it best to let others come to their own conclusions, unless they're not capable.
Are screenshots really necessary? What's wrong with time marks? Are the readers too lazy to find the time mark on a video? And I don't think you mean "appropriate" screenshots, I think you mean
relevant
screenshots.
In what manner should each video be "analyzed"? A thorough research of each pic in the video? Or a mini essay on all the pics? Now considering that these videos are NOT documentaries, but a collage of images having similar characteristics, and considering the person who assembles these images has a certain bias and is trying to make a point, what type of analysis would make the video more comprehensible or more interesting as a topic of discussion?
You also wrote....
"The stone spheres are natural formations. You can see the onion layering occurring in some of them. The reason that the Olmec heads in Costa Rica do not have bodies is because they were carved from this type of stone."
Of course they're natural formations, that's the point of it. The video is attempting to present the spheres as impact melt spherules. Guess you missed that.
Core from Bass River in New Jersey (spherules form layer of glass beads 2 inches thick, found 1,260 ft below surface
Science gives validity to impact spherules, but only on a very small scale. They are formed by an action similar to this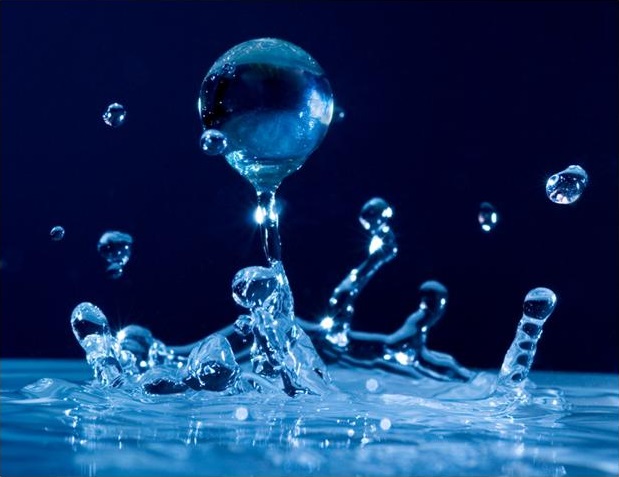 That the giant spheres might be impact spherules, seems to be totally ignored in the slowwwww geologic evolution theory. Is it possible they are the result of an unimaginable cosmic impact? This is the point of the video and I deem it
worthy
of discussion.
BTW, how were these formed naturally?
> In his enthusiasm to "make us all sit up and take
> notice" - and the presumption that none of us have
> seen this material before - often in a far more
> educational context ie not a higgedly-piggedly
> slideshow backed by a crap soundtrack -
Well that's a rather high and mighty attitude. It's not a National Geographic video.
There is no accounting for taste in music. If you turn the volume off, you'll find the pics to be the same, and so the music has no bearing on the material other than to rub your sensibilities the wrong way. Do I detect an elitist here?
Is there an "educational context" that presents the same volume of material as in this video?
> he is
> losing credibility and runs the risk of being
> labelled some sort of wacko.
Seriously, you can't look at some pics for what they are, but must see the music and manner of collating as inferior to your tastes, and so throw the baby out......
Wouldn't that be an inability to objectively view photos?
You would be approving if the same images were presented in a National Geographic documentary?
Maybe Vlad doesn't have the budget to meet your standards, and so poor Vlad has no credibility. Now a valid question is labeled "wacko" by the superior pair of eyes that can't see beyond the music.
> A label of which you are no doubt familiar. Or is
> it a crackpot?
The correct label would be 'alternative'. If an alternative viewpoint offends you, then by all means call it wacko. Makes no difference to me.
He who knows all the answers has not been asked all the questions - Confucius
Sorry, only registered users may post in this forum.