Mysteries : The Official GrahamHancock.com forums
For serious discussion of the controversies, approaches and enigmas surrounding the origins and development of the human species and of human civilization. (NB: for more 'out there' posts we point you in the direction of the '
Paranormal & Supernatural
' Message Board).
Hi Jon,
When you visit the site, you quickly see that it is surrounded by agricultural properties, a modern quarry, walls, houses, little modern tracks and local roads, and so on, so that the tracks are always interrupted, and the ordinary tourist cannot go any further to understand how the full thing may have been organized after the quarry work. All the cart ruts traces are partial and interrupted. We have no full picture.
On mid-top and center of picture you can see the multiple converging tracks giving to the site the Clapham Junction nickname. You cannot follow tracks after the two junctions, being covered by agriculture enclosures.
The car park after entrance is the triangular area on top-right near the house. From there, ,terrain is in moderate slope from top-right to bottom-left of picture.
Just on the right of picture, not visible, there is one of the many modern limestone quarries in function at Malta. On the middle-left of picture is a zone of clearly recognizable ancient quarries, that can exist since antique or medieval times .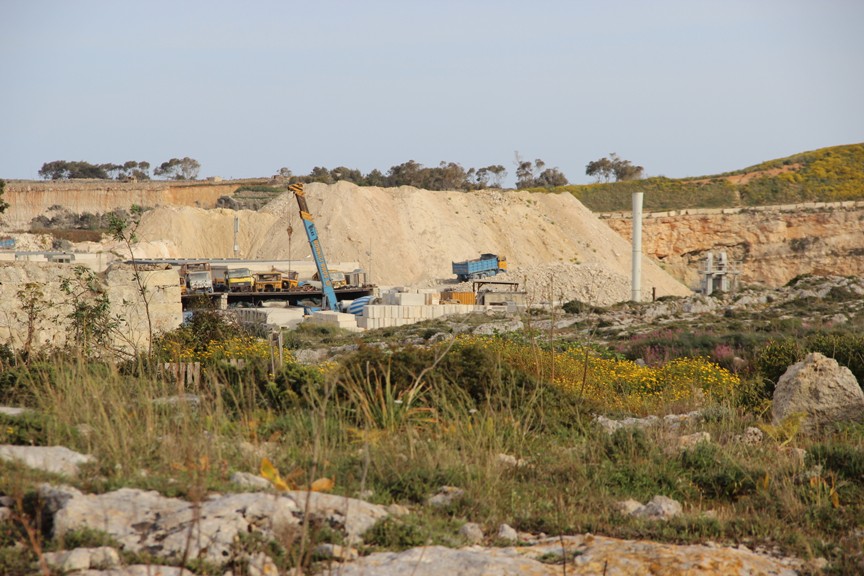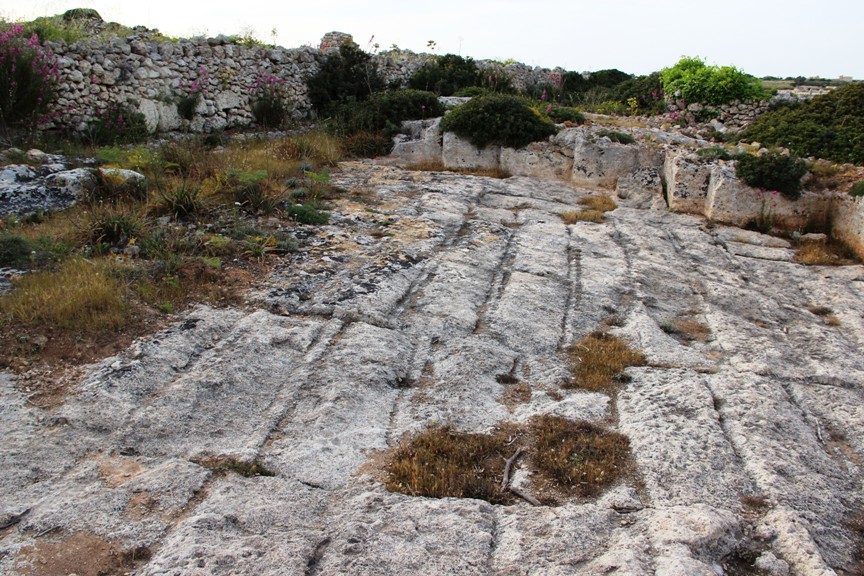 This detail makes me think that this area has been a quarry during several epochs, maybe from neolothic times during temples construction. That makes about 6000 years!
Michel Demaria
Edited 3 time(s). Last edit at 19-Apr-20 08:39 by Mike D.
Sorry, only registered users may post in this forum.