Mysteries : The Official GrahamHancock.com forums
For serious discussion of the controversies, approaches and enigmas surrounding the origins and development of the human species and of human civilization. (NB: for more 'out there' posts we point you in the direction of the '
Paranormal & Supernatural
' Message Board).
For interest Maltese cart next to pyramids 100 years ago.
"Mena Camp, Egypt. March 1915. 
An AIF Regimental Medical Detachment on parade with a horse drawn cart known as a Maltese Cart. 
A part of the markings on the cart read Aust Inf and below that can be seen 3 Inf Bde. (Donor Colonel A.G. Butler)"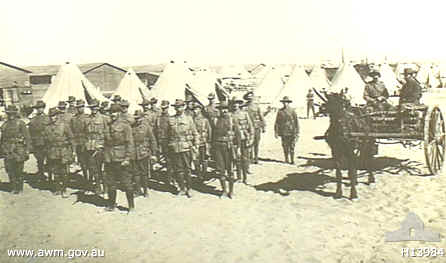 Sorry, only registered users may post in this forum.