Mysteries : The Official GrahamHancock.com forums
For serious discussion of the controversies, approaches and enigmas surrounding the origins and development of the human species and of human civilization. (NB: for more 'out there' posts we point you in the direction of the '
Paranormal & Supernatural
' Message Board).
Romulus the 2nd Wrote:
-------------------------------------------------------
> Yes I expected a reaction like that.
A reaction like what exactly? An honest one based on common sense and known facts?
> I knew this
> was going to be felt as a serious attack on many
> peoples their worldview.
How do indiscriminate white marks on a wall from one old photograph constitute "a serious attack on many people's worldview"? And what worldview is that exactly which apparently you have imposed on me for no reason? Before you say something even more stupid please note I prefaced my statements with "Regardless of whether or not it is a tomb...".
> Poor quality or not, these photos are genuine.
> There must be better quality pics, but they will
> show the same.
Where did I say they were not "genuine"? Why would we have reason to doubt this? Because of the "serious attack on people's worldview" it represents?
> Bat shit. No way. Bat shit is black and looks like
> mouse shit.
It becomes white when it dries.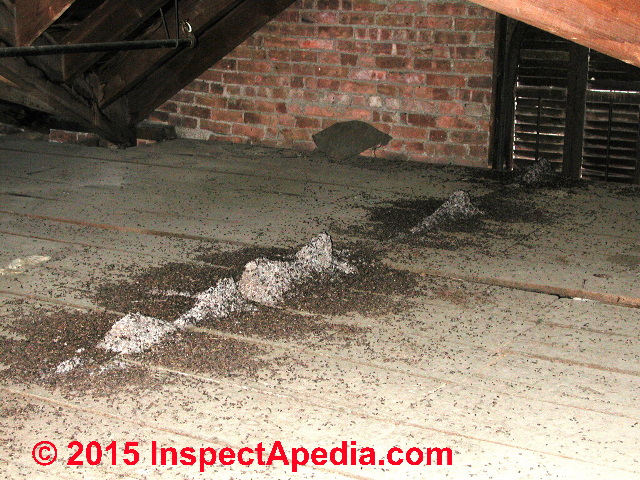 According to Lehner:
Quote

Normally pigeons roost on the pyramids in hundreds. They nest high up, on the steps, amongst the rocks and probably have done so for thousands of years. Indeed, the Great Pyramid has its own mini-ecosystem. I have seen insects of many types, foxes, rodents, snakes and many birds, including, not only the pigeons, but raptors, crows and the occasional songbird.
> And must have been really huge amounts
> of bat shit then, running out of the shaft like a
> waterfall.
Davison found it 16 inches deep in a 2'x2' shaft. And is it really a "waterfall" or perhaps centuries/decades of accumulation and slow erosion?
Bat guano or no, which I offered as just one possibility, these white marks are hardly "indisputable proof", as you claim, of anything at all other than marks on a wall which again you have no idea what it's from or when it occurred. Tell me I am wrong on this and if so and explain why.
Greaves (Pyramidographia) 17thy century, makes no mention of a "waterfall" of white streaks or the like noting only that one was "blackened within" which he suggests were from the "burning of lamps". George Sandys, also writing in the 17th century, makes no mention of any white marks flowing from the shafts but makes note as does Greaves that the insides are "sooty within". Petrie makes no mention of these white marks which given his level of detail you'd think this may have been of note to him. In fact, does anyone ever mention these white marks...? All part of the grand conspiracy I presume as to keep the "worldview" intact.
Of note, perhaps relevant, is Greaves also describes the QC being covered in a "white plaster".
Edited 4 time(s). Last edit at 13-Aug-17 19:29 by Thanos5150.
Sorry, only registered users may post in this forum.