Mysteries : The Official GrahamHancock.com forums
For serious discussion of the controversies, approaches and enigmas surrounding the origins and development of the human species and of human civilization. (NB: for more 'out there' posts we point you in the direction of the '
Paranormal & Supernatural
' Message Board).
AREA 51 / EASTER ISLAND.
Quote Wiki;
"The statues on the island invariably faced the village as a protective mana, but in the case of the Ahu Akivi statues they face Towards the sea".
These seven Ahu Akivi Mai on EASTER ISLAND align with AREA 51 see Graphic below.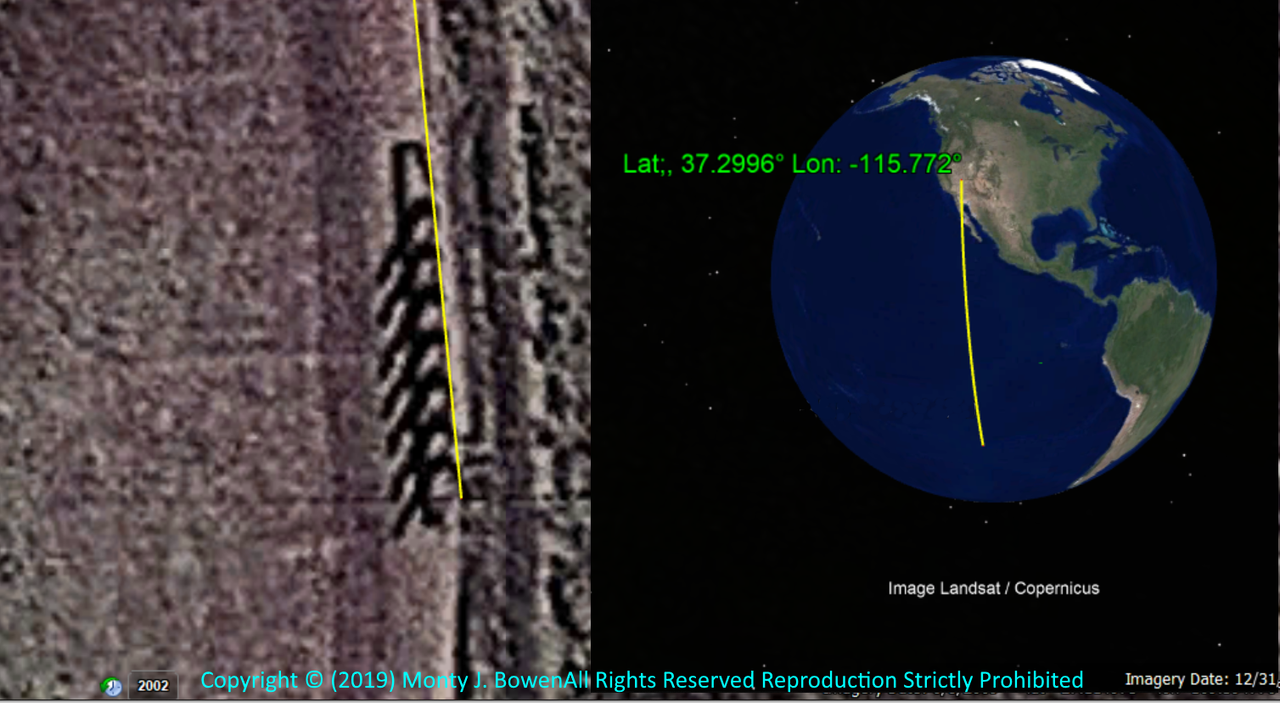 No coincidence as you will see!
GRAPHIC/PHOTOS
Copyright © (2021) Monty J. Bowen
All Rights Reserved
Reproduction Strictly Prohibited
Sorry, you can't reply to this topic. It has been closed.