Mysteries : The Official GrahamHancock.com forums
For serious discussion of the controversies, approaches and enigmas surrounding the origins and development of the human species and of human civilization. (NB: for more 'out there' posts we point you in the direction of the '
Paranormal & Supernatural
' Message Board).
Martin Stower Wrote:
-------------------------------------------------------
> By now there should be no such uncertainty and I
> would like to get clear what is the best current
> information. There must be applicable ways of
> probing this.
If helpful, from previous discussions:
"Look at the beveled edge between the gable stones and the blocks below them:"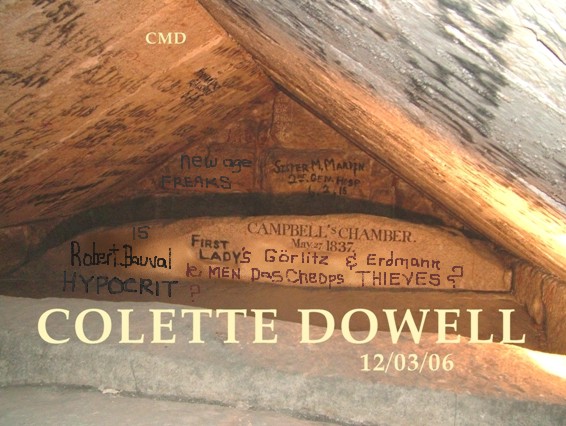 "Why cut the blocks below the gable at the same angle yet leave a paltry 2-4" leading edge with the gable block continuing several feet past it?"
"Look at the queen's chamber:"
"The gable blocks are perfectly mated to the blocks at the top of the wall. How do you suppose they run several feet past with both at the same angle? The leading edge of the top of the wall would have to be shaved razor thin would it not? Or is it just that the top of the wall is actually flat and the gable blocks rest on top?"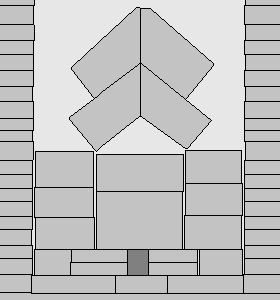 "Pyramid of Hawara:"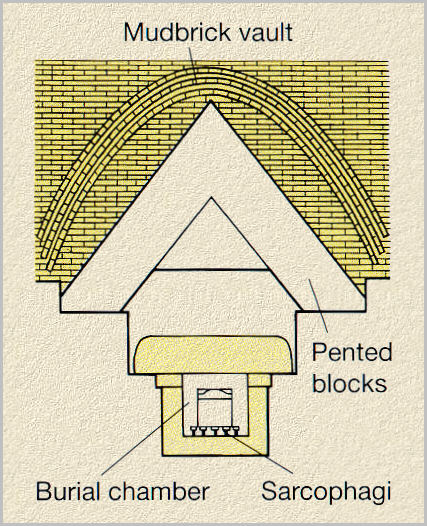 QC: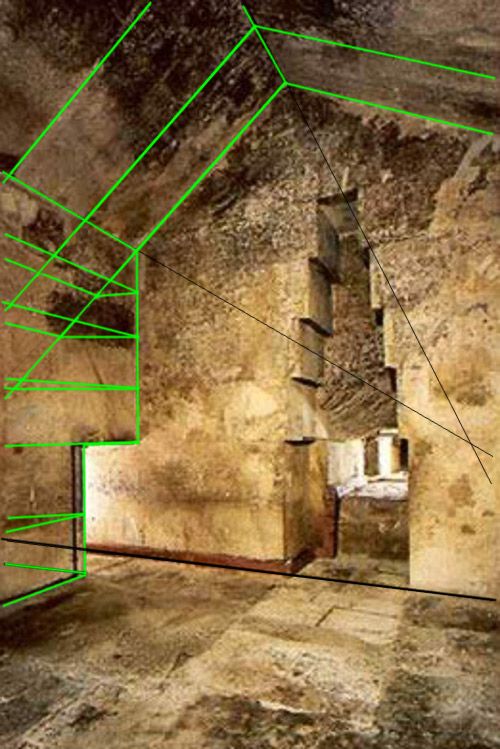 G3:
Amenemhat II (Dr T):
Here
Also, Userkaf satellite pyramid:
Subject
Views
Written By
Posted
The Phyles in the chambers
3930
Audrey
09-Apr-17 03:10
Re: The Phyles in the chambers
694
Thanos5150
09-Apr-17 03:37
Re: The Phyles in the chambers
806
molder
09-Apr-17 03:51
monster of a paradigm
818
cladking
09-Apr-17 03:51
Re: The Phyles in the chambers
761
Origyptian
09-Apr-17 06:09
Re: The Phyles in the chambers
852
Martin Stower
09-Apr-17 12:03
Re: The Phyles in the chambers
554
cladking
09-Apr-17 13:54
Re: The Phyles in the chambers
650
Martin Stower
09-Apr-17 14:34
Re: The Phyles in the chambers
825
cladking
09-Apr-17 15:17
Re: The Phyles in the chambers
606
Martin Stower
09-Apr-17 15:33
Re: The Phyles in the chambers
522
Hanslune
09-Apr-17 21:43
Re: The Phyles in the chambers
623
Origyptian
09-Apr-17 15:02
Re: The Phyles in the chambers
740
Martin Stower
09-Apr-17 15:32
Re: The Phyles in the cham
572
Origyptian
09-Apr-17 16:24
Re: The Phyles in the cham
665
Martin Stower
09-Apr-17 16:49
Nix the Spoon
627
Warwick
09-Apr-17 16:55
Re: The Phyles in the cham
643
Origyptian
09-Apr-17 19:54
Re: The Phyles in the cham
568
Martin Stower
09-Apr-17 20:14
Re: The Phyles in the cham
669
Origyptian
09-Apr-17 20:33
Re: The Phyles in the cham
589
Martin Stower
09-Apr-17 21:36
Re: The Phyles in the cham
524
Warwick
10-Apr-17 16:22
Re: The Phyles in the cham
578
Origyptian
10-Apr-17 18:19
Re: The Phyles in the cham
554
Warwick
10-Apr-17 18:59
Re: The Phyles in the cham
530
Origyptian
10-Apr-17 19:30
Re: The Phyles in the cham
706
Warwick
10-Apr-17 19:39
Hint
683
Martin Stower
09-Apr-17 19:31
Re: Hint
708
Audrey
09-Apr-17 22:04
Re: Hint
654
Merrell
09-Apr-17 22:13
Re: Hint
683
Martin Stower
09-Apr-17 22:19
Re: Hint
644
Merrell
10-Apr-17 08:12
Re: Hint
601
Audrey
11-Apr-17 01:01
Re: Hint
539
Martin Stower
11-Apr-17 01:57
Re: Hint
612
Martin Stower
09-Apr-17 23:00
Re: Hint
533
Audrey
11-Apr-17 01:10
Re: Hint
695
Martin Stower
11-Apr-17 01:46
Re: Hint
549
Audrey
11-Apr-17 02:01
Re: Hint
573
Martin Stower
11-Apr-17 02:25
Re: Hint
727
Warwick
10-Apr-17 16:31
Re: Hint
603
Origyptian
10-Apr-17 18:27
Re: Hint
644
Martin Stower
10-Apr-17 18:35
Re: Hint
667
Warwick
10-Apr-17 18:39
Re: The Phyles in the chambers
629
Thanos5150
09-Apr-17 15:46
Re: The Phyles in the chambers
591
Martin Stower
09-Apr-17 16:03
Re: The Phyles in the chambers
549
Thanos5150
09-Apr-17 16:22
Re: The Phyles in the chambers
664
Warwick
09-Apr-17 16:30
Re: The Phyles in the chambers
570
Origyptian
09-Apr-17 16:40
Re: The Phyles in the chambers
536
Warwick
09-Apr-17 16:48
Re: The Phyles in the chambers
564
sfbey
10-Apr-17 14:29
Re: The Phyles in the chambers
645
Origyptian
10-Apr-17 15:40
Re: The Phyles in the chambers
496
Warwick
10-Apr-17 16:13
Re: The Phyles in the chambers
537
Origyptian
10-Apr-17 18:08
Re: The Phyles in the chambers
566
Martin Stower
10-Apr-17 18:27
Re: The Phyles in the chambers
492
Warwick
10-Apr-17 19:12
Re: The Phyles in the chambers
633
Origyptian
10-Apr-17 21:28
Re: The Phyles in the chambers
549
Warwick
10-Apr-17 19:09
Re: The Phyles in the chambers
700
Origyptian
10-Apr-17 20:09
Re: The Phyles in the chambers
757
Martin Stower
10-Apr-17 20:41
Re: The Phyles in the chambers
580
Origyptian
10-Apr-17 21:05
Re: The Phyles in the chambers
572
sfbey
10-Apr-17 21:20
Re: The Phyles in the chambers
532
Origyptian
10-Apr-17 21:43
Re: The Phyles in the chambers
580
Corpuscles
10-Apr-17 21:39
Re: The Phyles in the chambers
704
Martin Stower
10-Apr-17 21:46
Re: The Phyles in the chambers
555
Origyptian
10-Apr-17 21:52
Re: The Phyles in the chambers
692
Martin Stower
10-Apr-17 22:02
Re: The Phyles in the chambers
579
Origyptian
10-Apr-17 22:15
Re: The Phyles in the chambers
598
Martin Stower
10-Apr-17 22:57
Now the screaming will start
481
Warwick
11-Apr-17 16:45
Re: The Phyles in the chambers
653
Martin Stower
11-Apr-17 01:14
Re: The Phyles in the chambers
490
Warwick
11-Apr-17 16:35
Re: The Phyles in the chambers
524
Origyptian
11-Apr-17 20:34
Re: The Phyles in the chambers
593
Warwick
12-Apr-17 17:02
Re: The Phyles in the chambers
580
sfbey
12-Apr-17 18:29
Re: The Phyles in the chambers
568
Origyptian
12-Apr-17 18:53
Re: The Phyles in the chambers
431
Warwick
12-Apr-17 19:04
Re: The Phyles in the chambers
579
Origyptian
12-Apr-17 19:34
Re: The Phyles in the chambers
504
Warwick
13-Apr-17 16:11
Re: The Phyles in the chambers
570
Origyptian
13-Apr-17 16:28
Re: The Phyles in the chambers
636
sfbey
12-Apr-17 19:38
Re: The Phyles in the chambers
619
R Avry Wilson
13-Apr-17 01:13
Re: The Phyles in the chambers
588
Origyptian
13-Apr-17 02:46
Re: The Phyles in the chambers
482
Warwick
13-Apr-17 16:18
Re: The Phyles in the chambers
612
Origyptian
13-Apr-17 16:36
Re: The Phyles in the chambers
572
Warwick
13-Apr-17 16:53
Re: The Phyles in the chambers
659
Martin Stower
13-Apr-17 10:41
Re: The Phyles in the chambers
468
Warwick
12-Apr-17 19:03
Re: The Phyles in the chambers
611
sfbey
12-Apr-17 19:25
Re: The Phyles in the chambers
504
Warwick
13-Apr-17 16:07
Re: The Phyles in the chambers
556
Audrey
11-Apr-17 02:16
Re: The Phyles in the chambers
613
Origyptian
11-Apr-17 02:37
Re: The Phyles in the chambers
523
Martin Stower
11-Apr-17 02:41
Re: The Phyles in the chambers
588
Origyptian
11-Apr-17 03:01
Re: The Phyles in the chambers
629
Martin Stower
11-Apr-17 08:58
Re: The Phyles in the chambers
550
Warwick
11-Apr-17 16:55
Re: The Phyles in the chambers
573
Audrey
13-Apr-17 04:07
Re: The Phyles in the chambers
475
Warwick
13-Apr-17 16:32
Re: The Phyles in the chambers
565
Origyptian
13-Apr-17 17:20
Re: The Phyles in the chambers
553
Warwick
13-Apr-17 17:24
Re: The Phyles in the chambers
468
Thanos5150
09-Apr-17 17:15
Re: The Phyles in the chambers
454
Warwick
09-Apr-17 17:24
Re: The Phyles in the chambers
656
Thanos5150
09-Apr-17 17:16
Re: The Phyles in the chambers
589
Martin Stower
09-Apr-17 17:22
Re: The Phyles in the chambers
572
Warwick
09-Apr-17 17:37
Re: The Phyles in the chambers
569
Thanos5150
09-Apr-17 17:50
Re: The Phyles in the chambers
525
Warwick
09-Apr-17 18:02
Re: The Phyles in the chambers
647
Thunderbird
09-Apr-17 21:34
Re: The Phyles in the chambers
542
Martin Stower
09-Apr-17 21:44
Re: The Phyles in the chambers
595
Audrey
11-Apr-17 01:43
Re: To big to fail : )
694
Thunderbird
11-Apr-17 04:35
Re: To big to fail : )
518
Martin Stower
11-Apr-17 12:47
Re: To big to fail : )
570
Jon Ellison
11-Apr-17 13:42
Re: To big to fail : )
537
Jon Ellison
11-Apr-17 13:51
Re: To big to fail : )
724
Martin Stower
11-Apr-17 14:10
Re: To big to fail : )
645
Jon Ellison
11-Apr-17 15:49
Re: To big to fail : )
831
Martin Stower
11-Apr-17 16:06
Re: To big to fail : )
574
Warwick
12-Apr-17 17:32
Re: The Phyles in the chambers
709
Audrey
09-Apr-17 23:37
Re: The Phyles in the chambers
563
cladking
10-Apr-17 00:10
Re: The Phyles in the chambers
578
Thanos5150
10-Apr-17 01:09
Re: The Phyles in the chambers
570
Audrey
11-Apr-17 00:50
Re: The Phyles in the chambers
716
Thanos5150
11-Apr-17 03:16
Re: The Phyles in the chambers
768
Martin Stower
11-Apr-17 10:23
Re: The Phyles in the chambers
764
Thanos5150
11-Apr-17 16:06
Re: The Phyles in the chambers
547
Origyptian
11-Apr-17 20:13
Re: The Phyles in the chambers
620
Thanos5150
11-Apr-17 20:34
Re: Egyptians can move mountains
606
Thunderbird
11-Apr-17 19:05
Re: Egyptians can move mountains
609
Jon Ellison
11-Apr-17 19:30
FWIW
613
Warwick
11-Apr-17 19:46
Re: FWIW
644
Origyptian
11-Apr-17 21:02
Nothing up my sleeve...
561
cladking
11-Apr-17 21:09
Mumblejumbled numbers
651
Warwick
12-Apr-17 16:51
Re: Mumblejumbled numbers
686
cladking
12-Apr-17 18:16
Re: Mumblejumbled numbers
571
Warwick
12-Apr-17 19:11
Re: FWIW
626
Martin Stower
11-Apr-17 22:26
Re: Egyptians can move mountains
632
Thunderbird
11-Apr-17 20:02
Re: Egyptians can move mountains
519
Warwick
11-Apr-17 20:17
Re: Egyptians can move mountains
678
cladking
11-Apr-17 21:14
Re: Egyptians can move mountains
661
Warwick
12-Apr-17 17:05
Re: Egyptians can move mountains
518
cladking
12-Apr-17 18:28
Re: The Phyles in the chambers
629
Corpuscles
10-Apr-17 03:35
Re: The Phyles in the chambers
585
eyeofhorus33
10-Apr-17 14:06
Re: The Phyles in the chambers
573
Merrell
10-Apr-17 14:58
Re: The Phyles in the chambers
529
Warwick
10-Apr-17 16:48
Re: The Phyles in the chambers
696
Audrey
11-Apr-17 01:54
Re: The Phyles in the chambers
575
Warwick
11-Apr-17 17:07
Re: The Phyles in the chambers
551
Audrey
11-Apr-17 01:29
Re: The Phyles in the chambers
535
Origyptian
11-Apr-17 02:25
Re: Audrey's thought experiment
836
Corpuscles
12-Apr-17 00:38
Re: Audrey's thought experiment
760
Martin Stower
12-Apr-17 10:20
Re: Audrey's thought experiment
490
Thanos5150
12-Apr-17 16:51
Re: Audrey's thought experiment
459
Warwick
12-Apr-17 17:12
Re: Audrey's thought experiment
600
Thanos5150
12-Apr-17 20:15
Re: Audrey's thought experiment
536
Corpuscles
12-Apr-17 22:16
Re: Audrey's thought experiment
527
Martin Stower
12-Apr-17 23:04
Re: Audrey's thought experiment
764
Audrey
13-Apr-17 03:54
Re: Audrey's thought experiment
742
Corpuscles
13-Apr-17 10:03
Re: Audrey's thought experiment
589
Audrey
14-Apr-17 00:59
Re: Audrey's thought experiment
585
Corpuscles
14-Apr-17 23:20
Re: Audrey's thought experiment
700
Martin Stower
13-Apr-17 12:12
Re: Audrey's thought experiment
650
cladking
13-Apr-17 13:33
Re: Audrey's thought experiment
767
Martin Stower
13-Apr-17 13:48
Your Assumptions Are Showing...
532
cladking
13-Apr-17 17:00
Re: Your Assumptions Are Showing...
540
Martin Stower
13-Apr-17 18:31
Re: Your Assumptions Are Showing...
541
cladking
13-Apr-17 19:45
Re: Your Assumptions Are Showing...
722
Warwick
13-Apr-17 20:08
Re: Your Assumptions Are Showing...
508
Origyptian
13-Apr-17 20:24
Re: Your Assumptions Are Showing...
493
Martin Stower
13-Apr-17 20:46
Re: Your Assumptions Are Showing...
561
cladking
13-Apr-17 20:59
Re: Your Assumptions Are Showing...
621
R Avry Wilson
13-Apr-17 21:14
Re: Your Assumptions Are Showing...
576
cladking
13-Apr-17 21:31
Re: Your Assumptions Are Showing...
559
Origyptian
13-Apr-17 22:00
Re: Your Assumptions Are Showing...
565
R Avry Wilson
13-Apr-17 21:10
Re: Your Assumptions Are Showing...
435
cladking
13-Apr-17 21:43
Re: Your Assumptions Are Showing...
529
Origyptian
13-Apr-17 21:58
Re: Your Assumptions Are Showing...
621
R Avry Wilson
13-Apr-17 22:17
Re: Your Assumptions Are Showing...
520
cladking
13-Apr-17 22:32
Re: Your Assumptions Are Showing...
508
Origyptian
13-Apr-17 23:04
Re: Your Assumptions Are Showing...
505
Martin Stower
13-Apr-17 23:35
Re: Your Assumptions Are Showing...
564
Corpuscles
13-Apr-17 23:52
Re: Your Assumptions Are Showing...
499
Martin Stower
14-Apr-17 00:38
Re: Your Assumptions Are Showing...
551
cladking
14-Apr-17 00:52
Re: Your Assumptions Are Showing...
447
Warwick
17-Apr-17 16:18
Re: Your Assumptions Are Showing...
534
cladking
17-Apr-17 19:23
Re: Your Assumptions Are Showing...
459
cladking
17-Apr-17 19:30
Re: Your Assumptions Are Showing...
602
Tommi
18-Apr-17 17:45
Re: Your Assumptions Are Showing...
494
cladking
18-Apr-17 19:59
Re: Your Assumptions Are Showing...
510
Thanos5150
17-Apr-17 19:30
Re: Your Assumptions Are Showing...
460
Warwick
17-Apr-17 21:43
Re: Your Assumptions Are Showing...
637
R Avry Wilson
14-Apr-17 01:16
Re: Your Assumptions Are Showing...
543
Audrey
14-Apr-17 01:37
Re: Your Assumptions Are Showing...
551
R Avry Wilson
14-Apr-17 01:54
Re: Your Assumptions Are Showing...
510
Audrey
14-Apr-17 02:15
Re: Your Assumptions Are Showing...
541
cladking
14-Apr-17 02:27
Re: Your Assumptions Are Showing...
538
R Avry Wilson
14-Apr-17 03:32
Re: Your Assumptions Are Showing...
523
Audrey
14-Apr-17 04:12
Re: Your Assumptions Are Showing...
604
R Avry Wilson
14-Apr-17 07:22
Re: Your Assumptions Are Showing...
561
Martin Stower
14-Apr-17 11:08
Devil's Advocate:
1016
WonderWho
14-Apr-17 11:52
Re: Devil's Advocate:
585
M. J. Thomas
14-Apr-17 18:59
Re: Devil's Advocate:
513
Martin Stower
15-Apr-17 22:54
re names
559
Warwick
17-Apr-17 16:34
Re: Your Assumptions Are Showing...
556
cladking
14-Apr-17 13:43
Re: Your Assumptions Are Showing...
511
Martin Stower
14-Apr-17 10:17
Re: Your Assumptions Are Showing...
562
cladking
14-Apr-17 15:52
Re: Your Assumptions Are Showing...
550
Martin Stower
14-Apr-17 20:57
Re: Your Assumptions Are Showing...
431
Warwick
17-Apr-17 16:39
Re: Your Assumptions Are Showing...
457
Warwick
17-Apr-17 16:23
Re: Your Assumptions Are Showing...
513
cladking
17-Apr-17 19:35
Re: Your Assumptions Are Showing...
394
cladking
14-Apr-17 02:20
Re: Your Assumptions Are Showing...
497
Origyptian
14-Apr-17 16:42
Re: Your Assumptions Are Showing...
456
cladking
14-Apr-17 17:33
Philip, the time waster
665
R Avry Wilson
15-Apr-17 00:42
Re: Philip, the time waster
584
cladking
15-Apr-17 01:38
Re: Philip, the time waster
629
Origyptian
15-Apr-17 21:31
Re: Your Assumptions Are Showing...
574
Thanos5150
14-Apr-17 18:22
Re: Your Assumptions Are Showing...
518
Origyptian
14-Apr-17 20:47
Re: Your Assumptions Are Showing...
604
Martin Stower
14-Apr-17 22:24
Re: Your Assumptions Are Showing...
469
Origyptian
14-Apr-17 22:36
Re: Your Assumptions Are Showing...
559
Martin Stower
14-Apr-17 23:00
Re: Your Assumptions Are Showing...
740
Thanos5150
15-Apr-17 01:42
Re: Your Assumptions Are Showing...
567
Martin Stower
15-Apr-17 09:47
Re: Your Assumptions Are Showing...
804
Thanos5150
15-Apr-17 17:19
Re: Your Assumptions Are Showing...
658
Origyptian
15-Apr-17 19:58
Re: Your Assumptions Are Showing...
703
Martin Stower
15-Apr-17 20:51
Re: Your Assumptions Are Showing...
803
Thanos5150
16-Apr-17 17:43
Re: Your Assumptions Are Showing...
536
Origyptian
16-Apr-17 18:26
Re: Your Assumptions Are Showing...
599
eyeofhorus33
16-Apr-17 20:24
Re: Your Assumptions Are Showing...
466
Origyptian
17-Apr-17 02:16
Re: Your Assumptions Are Showing...
535
Martin Stower
16-Apr-17 22:41
Re: Your Assumptions Are Showing...
484
Thanos5150
17-Apr-17 03:12
Re: Your Assumptions Are Showing...
557
Thanos5150
17-Apr-17 01:59
Re: Your Assumptions Are Showing...
478
Origyptian
17-Apr-17 02:19
Re: Your Assumptions Are Showing...
448
Martin Stower
17-Apr-17 12:42
Re: Your Assumptions Are Showing...
479
Origyptian
17-Apr-17 13:01
Re: Your Assumptions Are Showing...
595
Martin Stower
17-Apr-17 13:43
Re: Your Assumptions Are Showing...
552
Origyptian
17-Apr-17 13:47
Re: Your Assumptions Are Showing...
577
Martin Stower
17-Apr-17 14:37
Re: Your Assumptions Are Showing...
467
Origyptian
17-Apr-17 17:40
Re: Your Assumptions Are Showing...
498
Martin Stower
17-Apr-17 18:16
Re: Your Assumptions Are Showing...
572
Thanos5150
17-Apr-17 16:17
Re: Your Assumptions Are Showing...
538
Martin Stower
17-Apr-17 16:30
Re: Your Assumptions Are Showing...
463
Origyptian
17-Apr-17 17:48
Re: Your Assumptions Are Showing...
659
Martin Stower
17-Apr-17 18:14
Re: Your Assumptions Are Showing...
467
Origyptian
17-Apr-17 18:29
Re: Your Assumptions Are Showing...
553
Thanos5150
17-Apr-17 18:58
Re: Your Assumptions Are Showing...
443
Origyptian
17-Apr-17 19:34
Re: Your Assumptions Are Showing...
408
Martin Stower
17-Apr-17 20:48
Ori goes to a classy restaurant!
639
Corpuscles
17-Apr-17 23:12
Re: Ori goes to a classy restaurant!
532
Origyptian
18-Apr-17 03:46
Re: Ori goes to a classy restaurant!
527
Martin Stower
18-Apr-17 11:07
Re: Your Assumptions Are Showing...
531
Thanos5150
18-Apr-17 00:23
Re: Your Assumptions Are Showing...
524
Origyptian
18-Apr-17 04:04
Re: Your Assumptions Are Showing...
551
Martin Stower
18-Apr-17 11:23
Re: Your Assumptions Are Showing...
542
Origyptian
18-Apr-17 13:06
Re: Your Assumptions Are Showing...
551
Martin Stower
18-Apr-17 13:42
Re: Your Assumptions Are Showing...
517
Thanos5150
18-Apr-17 17:30
Re: Your Assumptions Are Showing...
508
Audrey
19-Apr-17 00:44
Re: Your Assumptions Are Showing...
545
Origyptian
19-Apr-17 01:09
Re: Your Assumptions Are Showing...
656
Thanos5150
19-Apr-17 01:26
Re: Your Assumptions Are Showing...
553
Thanos5150
19-Apr-17 01:13
Re: Your Assumptions Are Showing...
558
Audrey
19-Apr-17 02:07
Re: Your Assumptions Are Showing...
521
Martin Stower
19-Apr-17 11:44
Re: Your Assumptions Are Showing...
540
Warwick
19-Apr-17 16:56
Re: Your Assumptions Are Showing...
566
Martin Stower
20-Apr-17 00:36
Agrest and his sources
520
Merrell
20-Apr-17 12:18
Re: Your Assumptions Are Showing...
535
Origyptian
19-Apr-17 01:01
Re: Your Assumptions Are Showing...
551
Thanos5150
19-Apr-17 02:06
Re: Your Assumptions Are Showing...
645
Audrey
19-Apr-17 02:27
Re: Your Assumptions Are Showing...
636
Origyptian
19-Apr-17 03:30
Re: Your Assumptions Are Showing...
484
Thanos5150
19-Apr-17 04:40
Re: Your Assumptions Are Showing...
503
Thanos5150
19-Apr-17 06:06
Re: Your Assumptions Are Showing...
540
Origyptian
19-Apr-17 15:45
Re: Your Assumptions Are Showing...
513
Corpuscles
19-Apr-17 10:11
Re: Your Assumptions Are Showing...
618
Morten
19-Apr-17 11:24
Re: Your Assumptions Are Showing...
497
Corpuscles
19-Apr-17 11:38
Re: Your Assumptions Are Showing...
455
cladking
19-Apr-17 15:16
Re: Your Assumptions Are Showing...
548
Martin Stower
20-Apr-17 00:59
Re: Your Assumptions Are Showing...
523
Hanslune
20-Apr-17 02:39
Re: Your Assumptions Are Showing...
735
Martin Stower
20-Apr-17 08:09
Roman capabilities
547
Warwick
18-Apr-17 15:37
Re: Roman capabilities
478
Origyptian
18-Apr-17 16:04
Re: Roman capabilities
427
Warwick
18-Apr-17 18:04
Re: Roman capabilities
466
Origyptian
18-Apr-17 18:09
ahhhh. an attack. how droll
437
Warwick
18-Apr-17 20:25
Re: ahhhh. an attack. how droll
449
Origyptian
18-Apr-17 21:27
Re: ahhhh. an attack. how droll
435
Warwick
19-Apr-17 13:49
Stuck in a time warp
512
Audrey
18-Apr-17 03:35
Re: Stuck in a time warp
363
Martin Stower
18-Apr-17 10:56
Re: Stuck in a time warp
433
Audrey
19-Apr-17 01:04
Re: Stuck in a time warp
378
Martin Stower
19-Apr-17 09:49
Re: Your Assumptions Are Showing...
444
Thanos5150
17-Apr-17 16:00
Re: Your Assumptions Are Showing...
418
Origyptian
17-Apr-17 02:25
Experiment terminated
381
Martin Stower
17-Apr-17 12:52
Re: Your Assumptions Are Showing...
473
Jon Ellison
16-Apr-17 21:37
Re: Your Assumptions Are Showing...
512
Merrell
16-Apr-17 22:45
Re: Your Assumptions Are Showing...
629
Thanos5150
17-Apr-17 03:59
Re: Your Assumptions Are Showing...
588
Jon Ellison
17-Apr-17 08:07
Re: Your Assumptions Are Showing...
517
Thanos5150
17-Apr-17 15:36
Re: Your Assumptions Are Showing...
424
Warwick
17-Apr-17 22:01
Re: Your Assumptions Are Showing...
492
Jon Ellison
18-Apr-17 08:13
Re: Your Assumptions Are Showing...
306
Thanos5150
18-Apr-17 18:10
Re: Your Assumptions Are Showing...
539
Jon Ellison
19-Apr-17 00:41
Re: Your Assumptions Are Showing...
682
sfbey
19-Apr-17 14:30
Re: Your Assumptions Are Showing...
581
Jon Ellison
19-Apr-17 15:18
Re: Your Assumptions Are Showing...
360
cladking
19-Apr-17 15:48
Re: Your Assumptions Are Showing...
515
sfbey
19-Apr-17 15:57
Re: Your Assumptions Are Showing...
664
Thanos5150
19-Apr-17 17:22
Re: Your Assumptions Are Showing...
510
Thanos5150
19-Apr-17 17:35
Re: Your Assumptions Are Showing...
616
Origyptian
19-Apr-17 22:32
Re: Your Assumptions Are Showing...
389
Thanos5150
19-Apr-17 23:15
Re: Your Assumptions Are Showing...
426
Origyptian
19-Apr-17 23:21
Re: Your Assumptions Are Showing...
403
Warwick
20-Apr-17 16:57
Re: Your Assumptions Are Showing...
500
Origyptian
20-Apr-17 17:18
The Pyramids were NOT a secret
428
Warwick
20-Apr-17 17:50
Re: The Pyramids were NOT a secret
433
Origyptian
20-Apr-17 18:27
Re: The Pyramids were NOT a secret
344
Martin Stower
20-Apr-17 19:11
Re: The Pyramids were NOT a secret
380
Origyptian
20-Apr-17 19:29
Re: The Pyramids were NOT a secret
471
Martin Stower
20-Apr-17 22:15
Re: The Pyramids were NOT a secret
450
Origyptian
21-Apr-17 04:37
Re: The Pyramids were NOT a secret
374
Martin Stower
21-Apr-17 08:26
Flat, Oblique, Isometric, Single Point Linear, Two Point Linear
427
Jon Ellison
21-Apr-17 09:20
Mathematical bases of ancient Egyptian architecture and graphic art
597
sfbey
21-Apr-17 14:19
Re: Flat, Oblique, Isometric, Single Point Linear, Two Point Linear
350
Warwick
21-Apr-17 17:30
Re: Flat, Oblique, Isometric, Single Point Linear, Two Point Linear
384
Origyptian
21-Apr-17 19:37
Re: Flat, Oblique, Isometric, Single Point Linear, Two Point Linear
542
Warwick
22-Apr-17 15:53
Re: Flat, Oblique, Isometric, Single Point Linear, Two Point Linear
416
Origyptian
23-Apr-17 02:06
Re: Flat, Oblique, Isometric, Single Point Linear, Two Point Linear
310
Warwick
23-Apr-17 16:18
Re: Your Assumptions Are Showing...
364
Martin Stower
20-Apr-17 18:20
Re: Your Assumptions Are Showing...
389
Origyptian
20-Apr-17 18:44
Re: Your Assumptions Are Showing...
337
sfbey
20-Apr-17 19:03
Re: Your Assumptions Are Showing...
495
Martin Stower
20-Apr-17 19:16
Re: Your Assumptions Are Showing...
327
Martin Stower
20-Apr-17 19:31
Re: Your Assumptions Are Showing...
381
Martin Stower
20-Apr-17 17:52
Re: Your Assumptions Are Showing...
405
Origyptian
20-Apr-17 18:38
Re: Your Assumptions Are Showing...
332
Martin Stower
20-Apr-17 19:34
Re: Your Assumptions Are Showing...
586
Thanos5150
19-Apr-17 23:44
Re: Your Assumptions Are Showing...
353
Jon Ellison
19-Apr-17 18:19
Re: Your Assumptions Are Showing...
531
Thanos5150
19-Apr-17 19:45
Re: Your Assumptions Are Showing...
570
Jon Ellison
19-Apr-17 21:47
Re: Your Assumptions Are Showing...
456
Thanos5150
19-Apr-17 22:33
Re: Your Assumptions Are Showing...
461
Warwick
20-Apr-17 17:17
Re: Your Assumptions Are Showing...
519
Thanos5150
20-Apr-17 17:57
Principles of Egyptian Art
360
sfbey
20-Apr-17 18:49
Re: Your Assumptions Are Showing...
454
Jon Ellison
20-Apr-17 18:53
Re: Your Assumptions Are Showing...
463
Jon Ellison
20-Apr-17 19:28
Re: Your Assumptions Are Showing...
609
Thanos5150
20-Apr-17 20:24
Re: Your Assumptions Are Showing...
400
Thanos5150
20-Apr-17 20:43
Re: Your Assumptions Are Showing...
355
Origyptian
20-Apr-17 21:29
Re: Your Assumptions Are Showing...
523
Thanos5150
20-Apr-17 23:55
Re: Your Assumptions Are Showing...
521
R Avry Wilson
21-Apr-17 01:32
Re: Your Assumptions Are Showing...
549
Audrey
21-Apr-17 03:02
Re: Your Assumptions Are Showing...
409
Warwick
21-Apr-17 06:38
Re: Your Assumptions Are Showing...
345
Origyptian
21-Apr-17 04:56
Re: Your Assumptions Are Showing...
375
Corpuscles
21-Apr-17 06:36
Re: Your Assumptions Are Showing...
361
Corpuscles
21-Apr-17 06:08
Re: Your Assumptions Are Showing...
411
Thanos5150
21-Apr-17 06:44
The willfully blind do not see
423
Warwick
21-Apr-17 07:07
Re: The willfully blind do not see
396
Thanos5150
21-Apr-17 16:27
Re: The willfully blind do not see
428
Warwick
21-Apr-17 17:07
Re: The willfully blind do not see
391
Thanos5150
21-Apr-17 18:12
Re: The willfully blind do not see
503
eyeofhorus33
21-Apr-17 21:15
Re: The willfully ignorant do not learn
499
Audrey
22-Apr-17 02:29
Re: The willfully ignorant do not learn
634
Thanos5150
22-Apr-17 05:23
Re: The willfully ignorant do not learn
414
Jon Ellison
22-Apr-17 09:13
Re: The willfully ignorant do not learn
454
Jon Ellison
22-Apr-17 09:22
Re: The willfully ignorant do not learn
384
Jon Ellison
22-Apr-17 10:26
Re: The willfully ignorant do not learn
404
Jon Ellison
22-Apr-17 10:46
Re: The willfully ignorant do not learn
581
Jon Ellison
22-Apr-17 11:42
Re: The willfully ignorant do not learn
730
Origyptian
22-Apr-17 14:02
Re: The willfully ignorant do not learn
387
cladking
22-Apr-17 14:45
Re: The willfully ignorant do not learn
536
Jon Ellison
22-Apr-17 15:05
Re: The willfully ignorant do not learn
473
Origyptian
22-Apr-17 15:17
Re: The willfully ignorant do not learn
414
Jon Ellison
22-Apr-17 15:20
Re: The willfully ignorant do not learn
450
Thanos5150
22-Apr-17 15:46
Re: The willfully ignorant do not learn
359
Jon Ellison
22-Apr-17 16:07
Re: The willfully ignorant do not learn
431
Jon Ellison
22-Apr-17 16:56
Re: The willfully ignorant do not learn
411
Thanos5150
22-Apr-17 17:33
Re: The willfully ignorant do not learn
315
R Avry Wilson
22-Apr-17 19:38
Re: The willfully ignorant do not learn
543
cladking
22-Apr-17 19:46
Re: The willfully ignorant do not learn
422
cladking
22-Apr-17 19:54
Re: The willfully ignorant do not learn
374
Audrey
22-Apr-17 20:26
Re: The willfully ignorant do not learn
357
cladking
22-Apr-17 21:17
Re: The willfully ignorant do not learn
512
Audrey
22-Apr-17 20:36
Re: The willfully ignorant do not learn
337
cladking
22-Apr-17 21:21
Re: The willfully ignorant do not learn
388
Origyptian
22-Apr-17 13:51
Re: The willfully ignorant do not learn
434
Thanos5150
22-Apr-17 16:45
How this is relevant
430
Warwick
22-Apr-17 16:51
Re: How this is relevant
495
Origyptian
23-Apr-17 02:09
Re: How this is relevant
394
Warwick
23-Apr-17 15:43
Re: The willfully ignorant do not learn
421
Warwick
22-Apr-17 16:00
Direct questions to self appointed "alt' spokeswoman
479
Corpuscles
22-Apr-17 21:39
Re: Direct questions to self appointed "alt' spokeswoman
482
Origyptian
23-Apr-17 03:39
Re: Direct questions to self appointed "alt' spokeswoman
346
Corpuscles
23-Apr-17 07:19
Re: Direct questions to self appointed "alt' spokeswoman
541
Origyptian
23-Apr-17 13:51
Re: Direct questions to self appointed "alt' spokeswoman
383
Martin Stower
23-Apr-17 14:38
Re: Direct questions to self appointed "alt' spokeswoman
397
Origyptian
23-Apr-17 15:03
Re: Direct questions to self appointed "alt' spokeswoman
447
Corpuscles
23-Apr-17 22:14
Re: Direct questions to self appointed "alt' spokeswoman
411
Thanos5150
23-Apr-17 15:50
Re: Direct questions to self appointed "alt' spokeswoman
411
Origyptian
23-Apr-17 16:18
Re: Direct questions to self appointed "alt' spokeswoman
354
Martin Stower
23-Apr-17 12:58
Re: Direct questions to self appointed "alt' spokeswoman
330
Warwick
23-Apr-17 16:13
Re: Direct questions to self appointed "alt' spokeswoman
429
Corpuscles
23-Apr-17 21:44
Re: Your Assumptions Are Showing...
448
Corpuscles
21-Apr-17 07:12
Re: Your Assumptions Are Showing...
489
Warwick
21-Apr-17 17:43
Rabbits . . .
623
Martin Stower
21-Apr-17 10:04
Re: Rabbits . . .
576
Merrell
21-Apr-17 12:48
Re: Your Assumptions Are Showing...
390
Warwick
21-Apr-17 18:01
Re: Your Assumptions Are Showing...
484
Jon Ellison
20-Apr-17 20:45
Re: Your Assumptions Are Showing...
511
Audrey
21-Apr-17 01:08
Re: Your Assumptions Are Showing...
321
Jon Ellison
20-Apr-17 19:53
Re: Your Assumptions Are Showing...
434
Warwick
19-Apr-17 17:43
Re: Your Assumptions Are Showing...
496
Jon Ellison
19-Apr-17 18:40
Re: Your Assumptions Are Showing...
497
Warwick
20-Apr-17 17:29
Re: Your Assumptions Are Showing...
521
Corpuscles
17-Apr-17 00:04
Re: Your Assumptions Are Showing...
536
Thanos5150
17-Apr-17 02:05
Re: Your Assumptions Are Showing...
486
Martin Stower
17-Apr-17 00:05
Re: Your Assumptions Are Showing...
438
Thanos5150
17-Apr-17 03:15