Mysteries : The Official GrahamHancock.com forums
For serious discussion of the controversies, approaches and enigmas surrounding the origins and development of the human species and of human civilization. (NB: for more 'out there' posts we point you in the direction of the '
Paranormal & Supernatural
' Message Board).
Thanos5150 Wrote:
-------------------------------------------------------
>
> --------------------------------------------------
> -----
> > If G3-a did in fact not have a stepped core,
> which
> > personally it seems obvious to me from the
> pattern
> > of deterioration (and context of all the rest
> of
> > the satellite pyramids) it was stepped, it
> would
> > be the
only
satellite pyramid to have
> been
> > built this way which seems highly unlikely.
>
>
Well as unlikely as it seems , it would not completely rule out the possibility that in view of the sudden upheavals that took place at that time, that G3a could have been fully built without the normal big block step aspect.
.
>
> The eastern pyramid (GIII-a) was completed as a
> true pyramid with granite and limestone casing
> blocks,
>
Granite and limestone casing, could this be indicative of a different style of build for G3a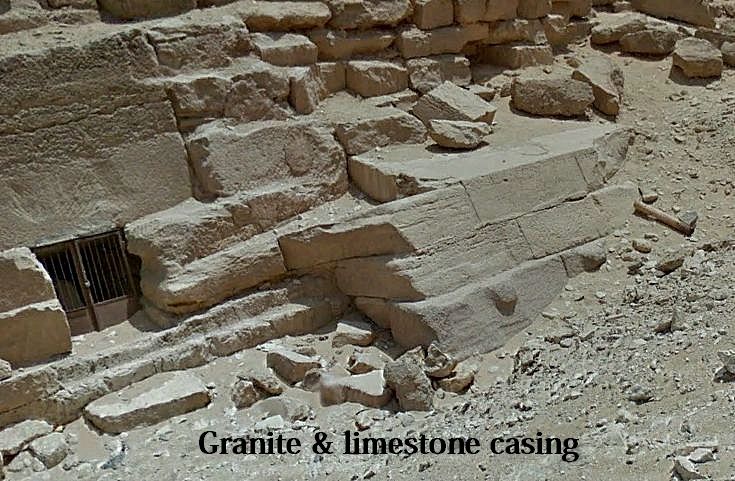 > Apparently, Menkaure died before GIII-b and GIII-c
> were completed.
Thats very specific information, how was this information obtained and verified ?,
This evidence is
> consistent with a conclusion that both GIII-b and
> GIII-c were intended to be completed as true
> pyramids, like GIII-a, but when their construction
> was interrupted by Menkaure's death, they were
> left with only their stepped inner construction
> completed.
>
Yes im sure all the satellite pyramids of G3 were intended to be finished as a true pyramids.
But maybe Menkaure's death was the reason why G3a has NOT got a step core.
My scenario goes like this,
Satellite G3b & G3c were built first using the big block step style, the base of G3a had just been prepared when Menkaure died, the builders now adopt headless chicken mode and panic sets in as to how to finish G3a in quick time.
So forgoing the cutting of neat blocks for the step core structure , which would have taken too long for the coming burial date, they slung anything and everything into G3a's construction, hence the first and only satellite built like G1 and G2, hence as we can see at least 22 ft into G3a that it does not have a stepped core made in the same vain as G3b & G3c.
The 22 ft figure is approximate, and based on that Alsatian dog being about 2.5 ft from its hind quaters to its head.
Then when the whole work stopped on refacing G3 for whatever reason , it left G3b & G3c unfinished
Edit,
According to Rigano:
Quote
The casing is missing from all three pyramids
________________________________________
No its not, some still remain, who reported the granite casing on G3a ?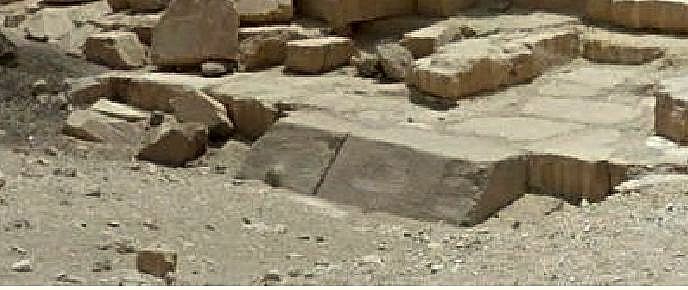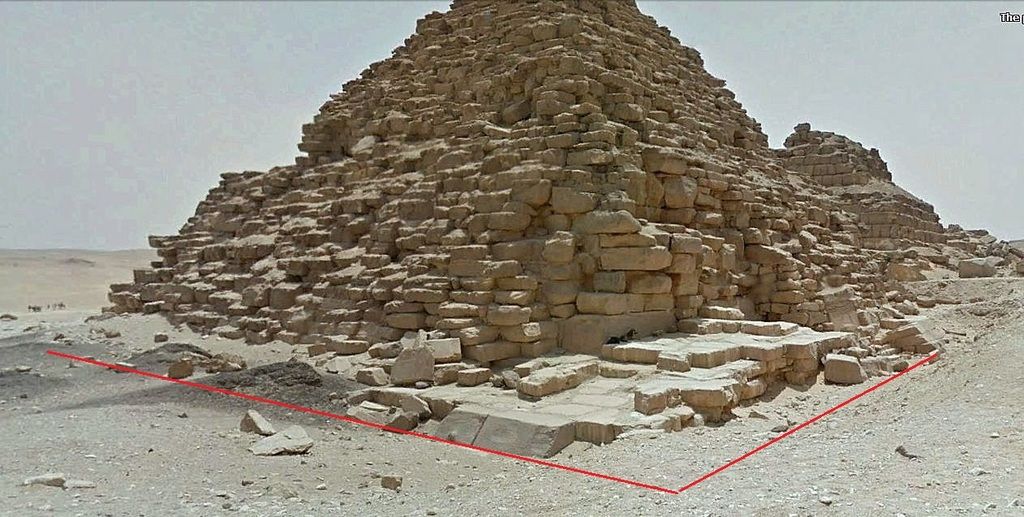 DPP
Edited 2 time(s). Last edit at 07-Mar-17 17:26 by DUNE.