Mysteries : The Official GrahamHancock.com forums
For serious discussion of the controversies, approaches and enigmas surrounding the origins and development of the human species and of human civilization. (NB: for more 'out there' posts we point you in the direction of the '
Paranormal & Supernatural
' Message Board).
Hi
Look you clutzzez ....the AE didn't
think
these things were anything but natural (hill) formations!!!! LOLZ!
What is staggering is the chambers are well below ground level yet.....
Chose to somehow line a hole in the solid bedrock with blocks!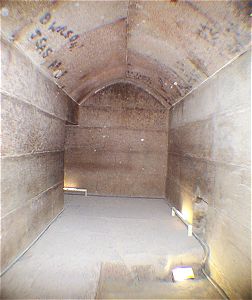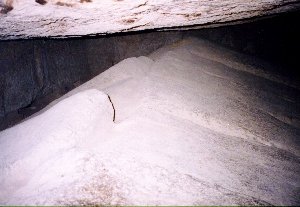 Also the gash does not necessarily expose the original structure.....
IF.... ???... it was perimeter later reconstruction was horizontal layer on horizontal layer THEN eventually it would be easier to place internal blocks of roughly equivalent size on top of one another. It doesnt necessarily mean that internal layer was designed (straightish up) that way!
Think ;-)
G3 might get a real decent whirl here now... it must hold many keys.... poor ol' Rofhessa maybe thet was something to do with biblical personages????
Cheers all
Edit: to try and make quick rambling somewhat more readable.
....and why don't we have heaps of the enormous quantity of papyrus first accounts (that apparently exist in the "scientific" world) and yet
the oldest one ever found
refers to some name called Khufu?
Edited 2 time(s). Last edit at 07-Mar-17 02:46 by Corpuscles.