Mysteries : The Official GrahamHancock.com forums
For serious discussion of the controversies, approaches and enigmas surrounding the origins and development of the human species and of human civilization. (NB: for more 'out there' posts we point you in the direction of the '
Paranormal & Supernatural
' Message Board).
Hi Dennis.
DUNE Wrote:
-------------------------------------------------------
> Hi Lee,
>
> Its a bit late here so just a short reply.
>
> I have to disagree with you on your suggestion
> that the three Queens pyramids of G3 are all built
> in the same fashion as you suggest.
> I am of the opinion that the third one at the end
> is considerably different in it makeup.
>
> You will see in this pic below quite a big corner
> section is missing , i see no evidence of the
> neat block work of the other two ,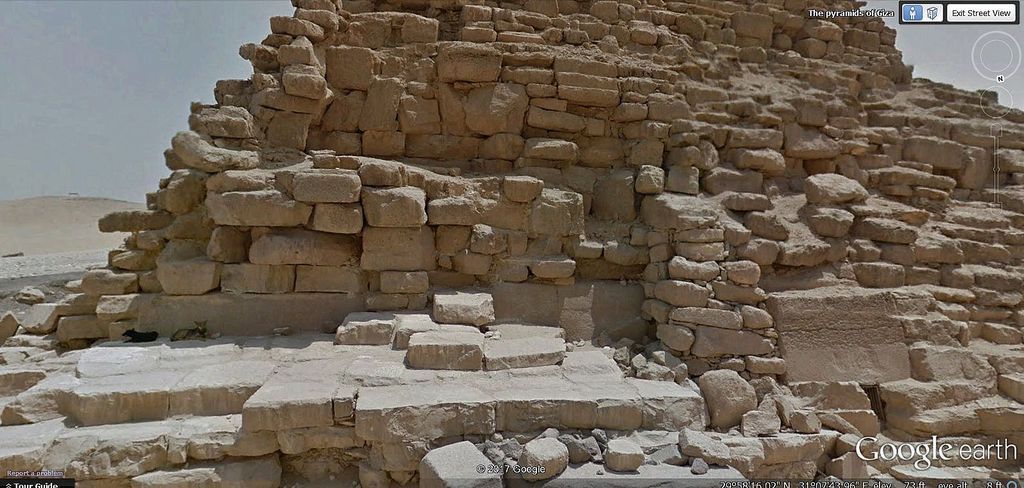 __________________________________________________________________________________
G3-a:
Wider angle
HERE
And
HERE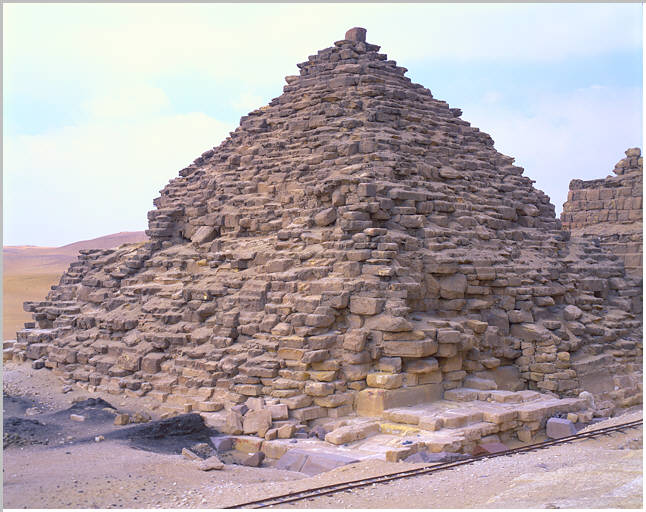 Stepped appearance:
HERE
Top view:
HERE
Digital Giza
Looking at the paved "alcove" we can see it terminates at a row of large blocks which from this point out only extends by a few blocks. Looking at it from this
angle
(among others), comparing it to G3-b, we can see even from behind these large blocks this "true pyramid layer" would still cover the stepped pyramid by quite a bit meaning the stepped pyramid core is still set back from the alcove.
According to Rigano:
Quote

The casing is missing from all three pyramids [GIII-a, GIII-b, GIII-b]. While GIII-b and GIII-c have a stepped appearance, GIII-a is a true pyramid. But since the main pyramid has a stepped core, GIII-a probably does also.
[Emphasis mine as it pertains to G3 having a stepped pyramid core.]
source
He also says: "There are no indications that the steps of GIII-b and c were once filled in to form true pyramids".
A bit of a head scratcher on that one given appearances, but interesting to consider why this would be.
Compare to G1's satellite pyramids:
LARGE
All are stepped which can clearly be seen how they were built up to make true pyramids.
If G3-a did in fact not have a stepped core, which personally it seems obvious to me from the pattern of deterioration (and context of all the rest of the satellite pyramids) it was stepped, it would be the
only
satellite pyramid to have been built this way which seems highly unlikely.
Added: see post below RE:
The Stepped Pyramid Within
.
Edited 5 time(s). Last edit at 07-Mar-17 04:23 by Thanos5150.