Mysteries : The Official GrahamHancock.com forums
For serious discussion of the controversies, approaches and enigmas surrounding the origins and development of the human species and of human civilization. (NB: for more 'out there' posts we point you in the direction of the '
Paranormal & Supernatural
' Message Board).
Hi Lee,
Its a bit late here so just a short reply.
I have to disagree with you on your suggestion that the three Queens pyramids of G3 are all built in the same fashion as you suggest.
I am of the opinion that the third one at the end is considerably different in it makeup.
You will see in this pic below quite a big corner section is missing , i see no evidence of the neat block work of the other two ,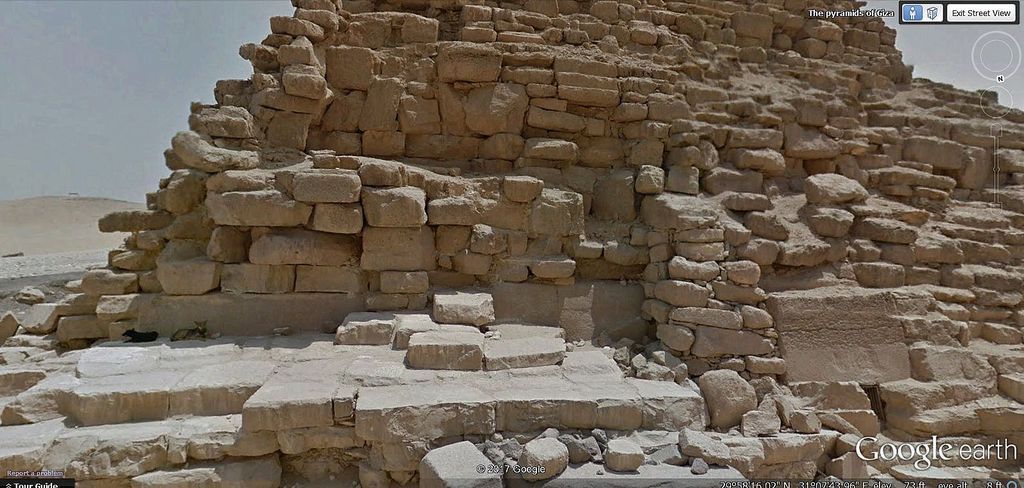 DPP
DPP