Mysteries : The Official GrahamHancock.com forums
For serious discussion of the controversies, approaches and enigmas surrounding the origins and development of the human species and of human civilization. (NB: for more 'out there' posts we point you in the direction of the '
Paranormal & Supernatural
' Message Board).
Monument 19: The earliest known example of a feathered serpent in the Americas.
It is interesting to note that there have been suggestions that La Venta was inhabited by people with old-world connections such as representations of bearded people (which is a genetic trail absent from native Americans), the large life-like stone heads with clearly Negroid features...
Monument 19 also seems to depict a person inside a cave or maybe some kind of 'machine' (and I won't get in any von Daniken theories) holding an object...What I find most intriguing is the very much so similarity with sculptures or stone engravings from other ancient cultures from across the big waters holding the very same object...And it must be of extreme importance to be part of any ancient art depiction..It is much more than just a bag to 'throw your crap in' (sorry Harte)..I also do not believe it is only an object for weights and measures, which of itself was probably important back then...No, to my way of thinking it represents something much more powerful...And for it to appear to also be on one of the stelae from Gobekli Tepe proves to me of it being of very ancient importance..
I guess I was hoping for a little more input from other members, many with a lot of knowledge on ancient iconography..Anyway, I just find this very intriguing..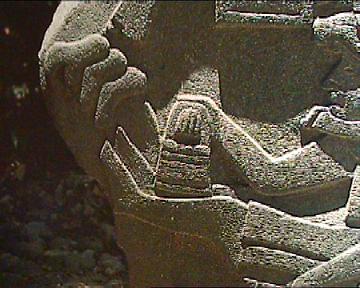 This same symbols appears together in several Mesopotamian reliefs from Nimrud..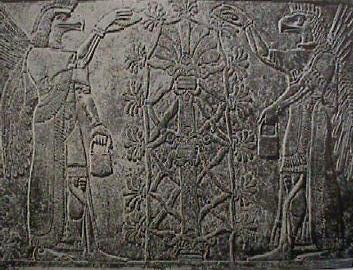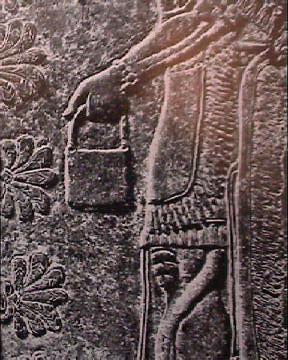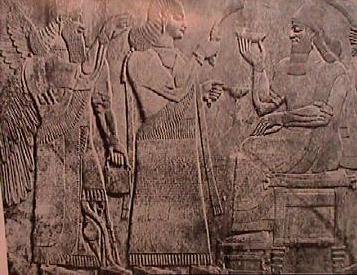 Sorry, only registered users may post in this forum.