Mysteries : The Official GrahamHancock.com forums
For serious discussion of the controversies, approaches and enigmas surrounding the origins and development of the human species and of human civilization. (NB: for more 'out there' posts we point you in the direction of the '
Paranormal & Supernatural
' Message Board).
DUNE Wrote:
-------------------------------------------------------
> Yea they do look similar, and it may be the reason
> for what we see there.
> I have one slight doubt about it, and that is if
> you quarry out big blocks and then stop, your
> quarry is left lower than the part you haven't
> quarried , as shown in your photo, that shows the
> cliff like affect where they stopped quarrying .
> So why dont we see the same affect alongside G3,
> of course it may have been there was peculiar
> outcrop of rock sticking up at that spot only,
>
> Show me the Quarry
If you look at your photo, though not as extreme as G2, you can see the foundation of G3 is lower than the blocks: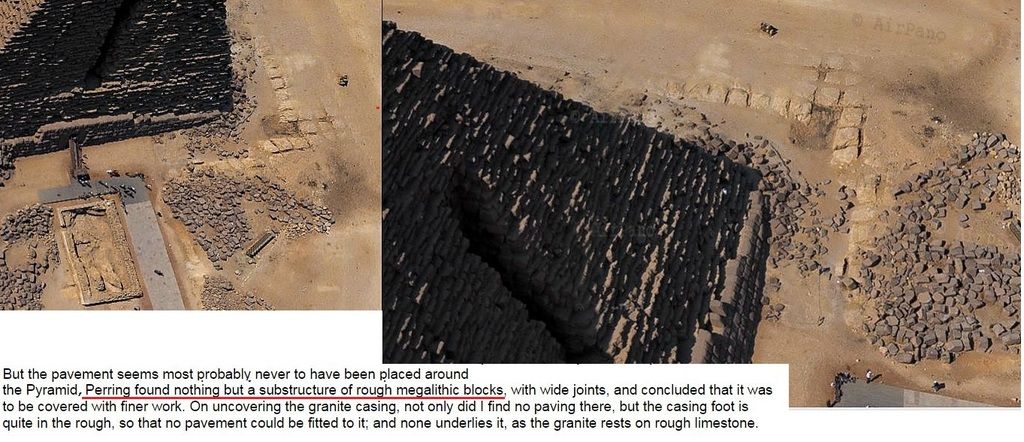 I think it is most likely this is a sloping outcrop which was quarried out on that side to extend the base. Why, like G2, they never removed the blocks is an interesting thought.
Sorry, only registered users may post in this forum.