Mysteries : The Official GrahamHancock.com forums
For serious discussion of the controversies, approaches and enigmas surrounding the origins and development of the human species and of human civilization. (NB: for more 'out there' posts we point you in the direction of the '
Paranormal & Supernatural
' Message Board).
Hi Phil,
That three corner alignment going through the west corners do not go to Baalbeck , and does not pass through or near any other ancient site as far as i can see, so i drew a line back from the temple at Baalbeck to Giza,and from my perspective i don't see any significance in it, even the distance has no significance as far as i can tell.
The Yellow line is from Baalbeck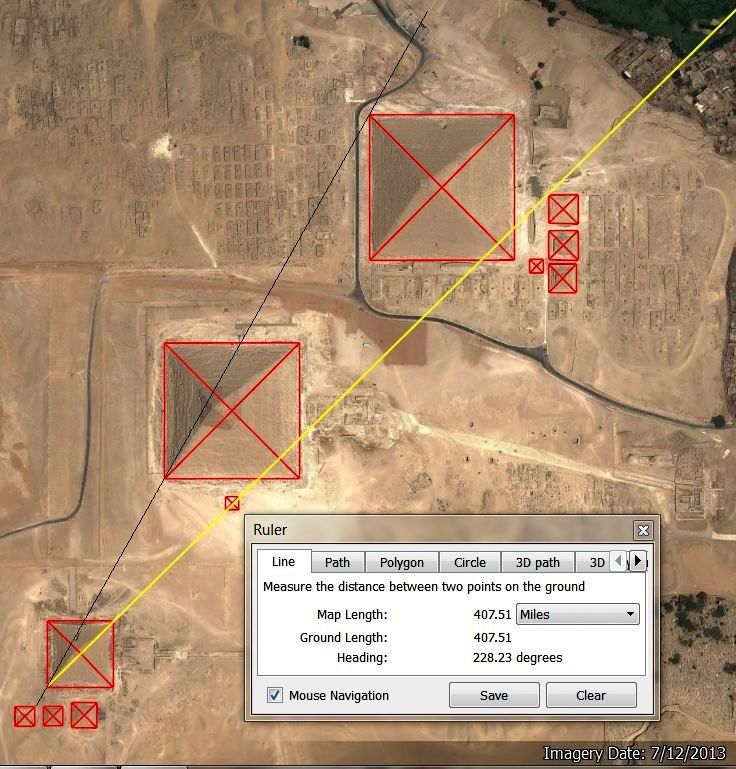 DPP
Sorry, only registered users may post in this forum.